A How-To Guide to Wedding Chair Decoration
Your wedding chair decoration is an important feature for your venue decor. Whether you are having a small intimate wedding with close friends and family or a large Do, your guests will notice your chairs.

There are so many ways to decorate your chairs to make them unique to you, rather than a copy and paste of every other wedding you go to.

So here are some ideas to create your fabulous chair decor.
1. Multiple Sashes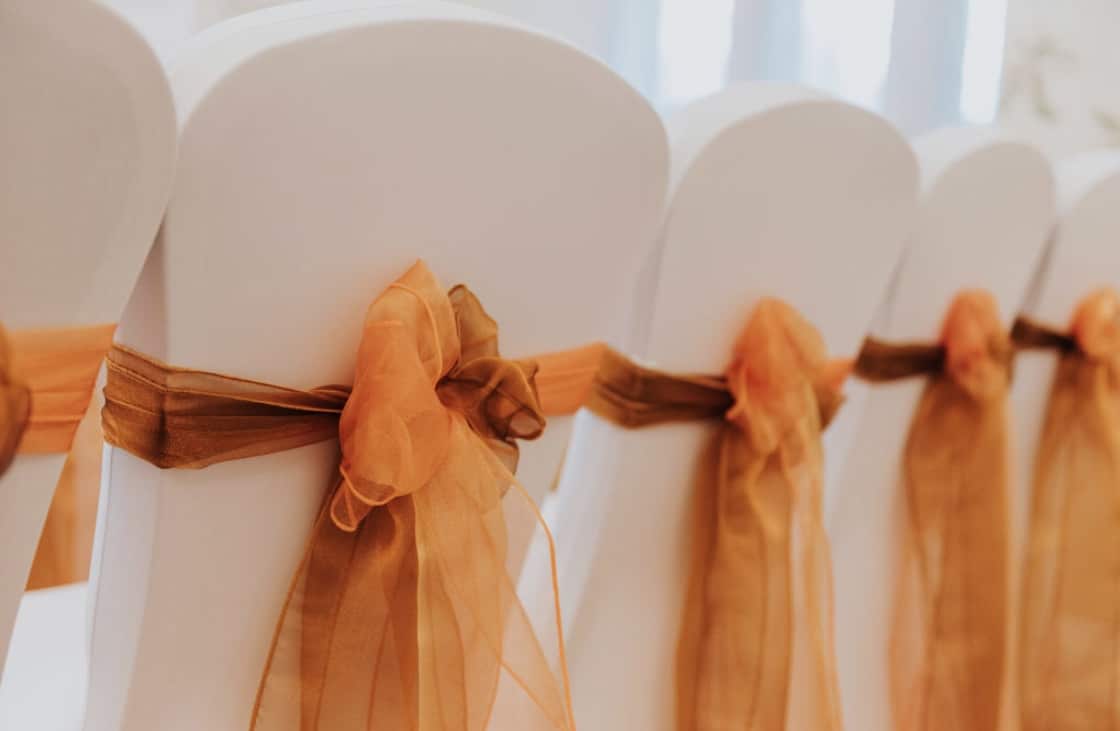 Here we used oranges and golden brown organza sashes to create a warm autumnal feel for this wedding in Wiltshire.
A combination of taffeta and organza sashes are used to create this layered effect chair decor. Using a combination of colours and fabrics can create an interesting effect and add a bit of drama to your decor.
2. Add Flowers
Create an interesting scene by adding a small posy tucked into the bows at the back of your venue chairs. Look how beautiful these are. Perfect for most venues.
3. Rustic or Shabby Chic
Are you planning a rustic themed wedding decor? Using hessian is a great way to add a little bit of the rustic or shabby chic charm to your venue.
4. Create Your Aisle Decor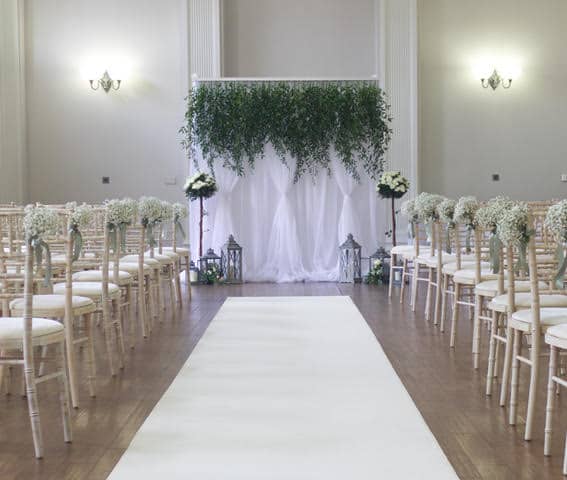 Adding small posies to your aisle chairs will create a lovely passage to your ceremony table.
6. Feathers and Pearls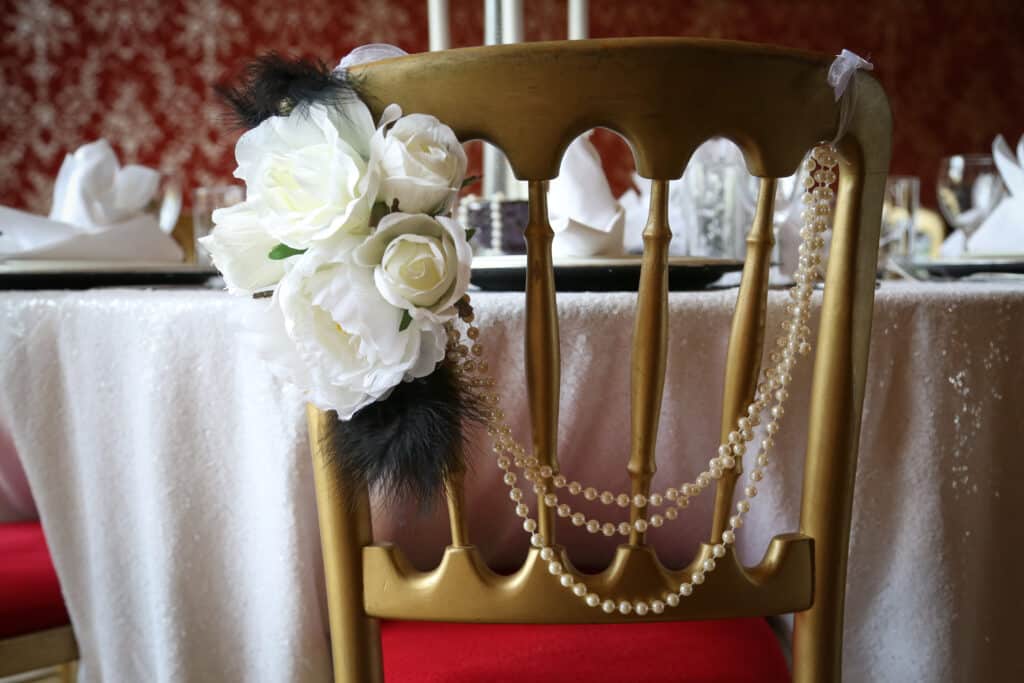 7. Sequinned Chair Covers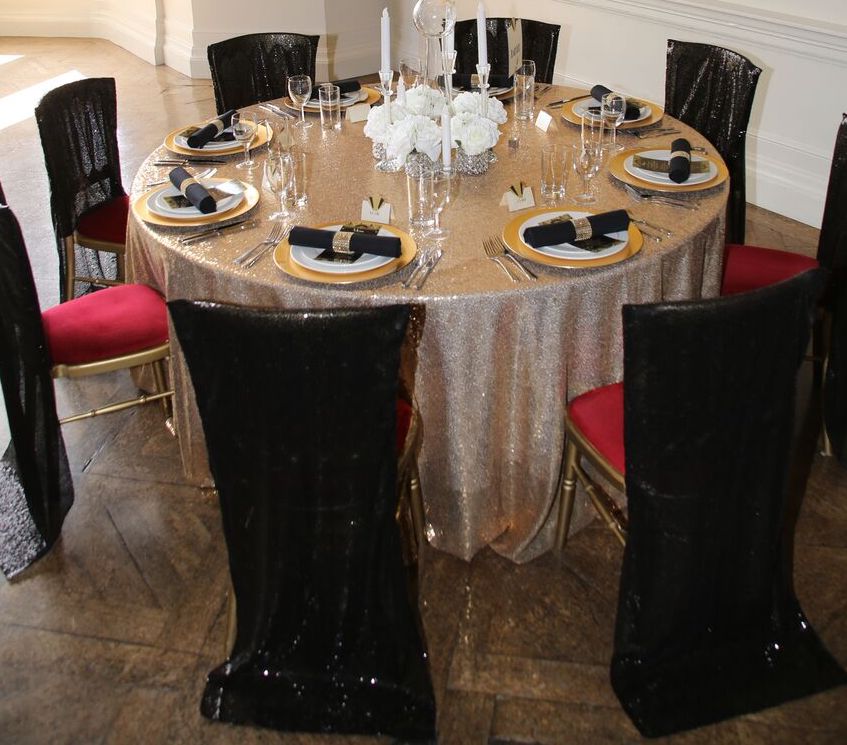 These bespoke sequinned chair covers are a creative way to add an air of glamour and sophistication to your venue decor
8. Ribbons for a Festival Theme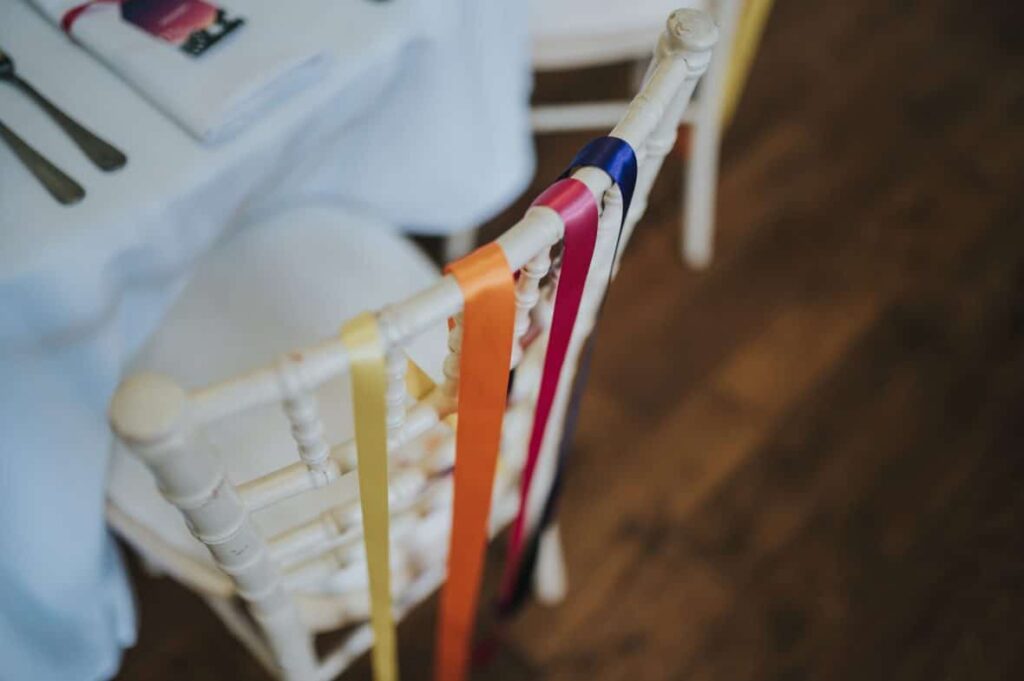 Use ribbons for your wedding chair decoration for a festival or carnival atmosphere to your decor.
9. Fabric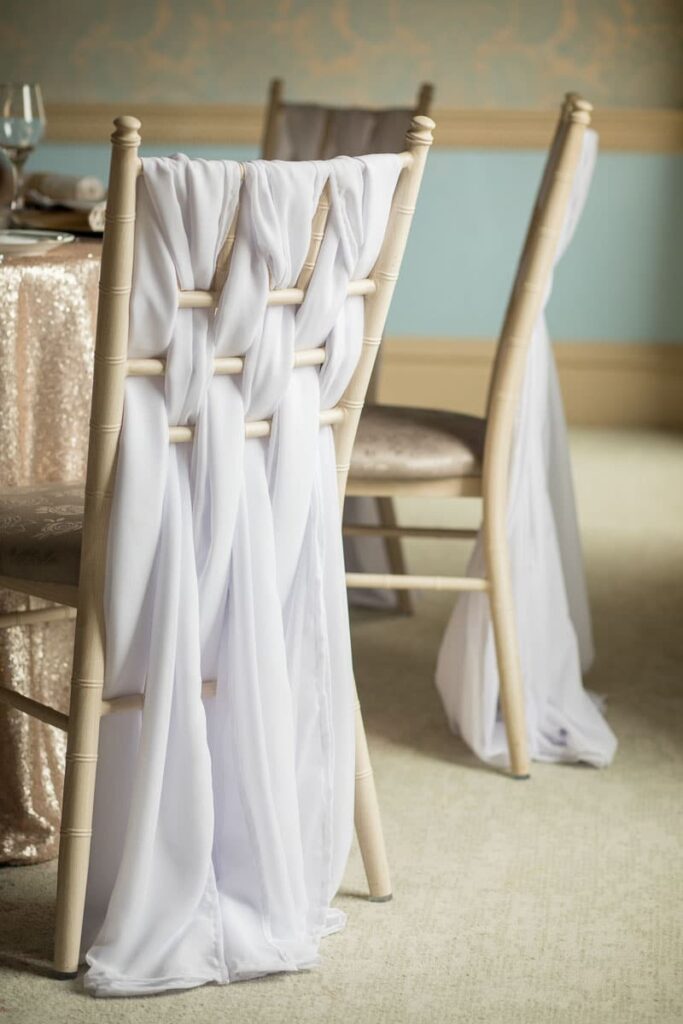 Image courtesy of Joseph Dart Photography.
You can use lengths of fabric in so many different ways to decorate your chairs. Chiavari chairs are perfect for a draped or weaved decor. Simple elegant, sophisticated.
10. I don't want to decorate my chairs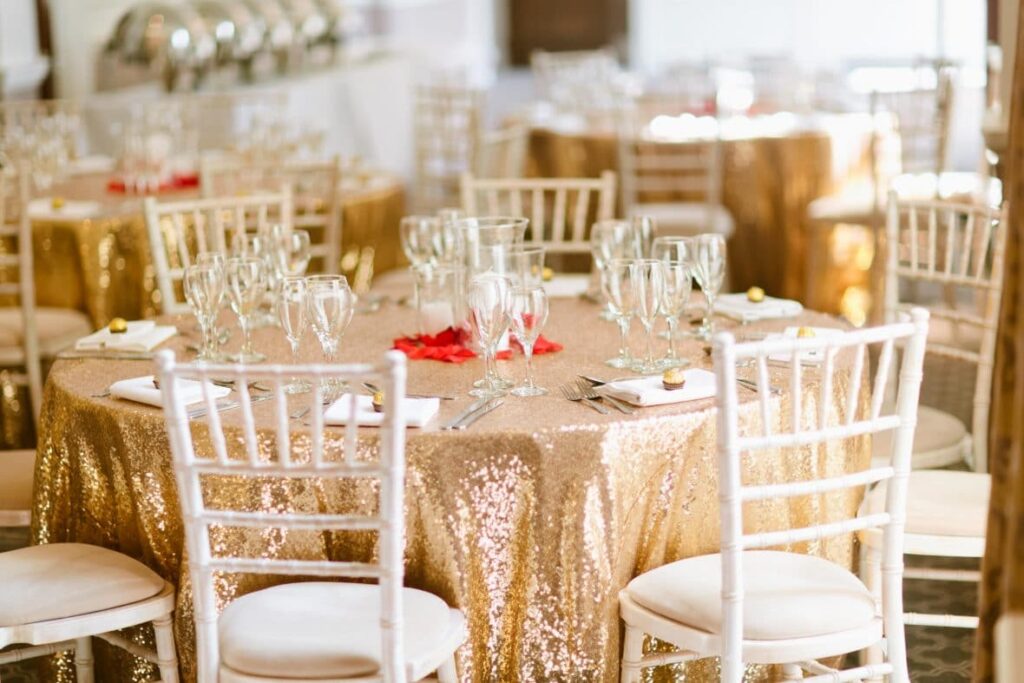 You may not want to decorate your chairs because your venue has beautiful chairs and you are happy with them.
You may want to invest in fabulous statement table linen such as this ultra fab gold sequinned table linens. They will lend a glamorous air to your decor for sure.