Wedding Planning Tips
There's no escaping it: wedding planning requires a lot of skills and bucket-loads of patience.
Even if you have all of that, do you have the time and the energy? The chances are the answer to that is 'no'. Every bride will tell you it's a full time job.

Calling on the professionals is a sure-fire way to ensure you lower your blood pressure and actually enjoy your journey to the altar. After all they do this stuff on a daily basis, they have connections and recommendations you can trust. Let someone else take the strain and you're free to enjoy the day with your guests.
Here are our top tips to guarantee a well-executed and stress free wedding planning journey
Booking your venue is your first priority. Without that your won't be able to book any of the suppliers you have liked. And, you will be able to decide on the style of wedding and decor you will have.


Plan ahead. Book your suppliers early and avoid last minute panics because your date has already been taken and your preferred hairdresser is already booked.
Planning ahead also gives you time to save for the things you really want to have at your wedding.


Decide on what's really important to you both and go from there. Most things will fall into place after that.


Say NO!
No is a very powerful word and you may find you have to use it a lot. Used wisely it can save you a lot of time and worry. But beware of saying No to reasonable requests and  becoming a Bridezilla during your wedding planning journey! You'll still need your family and friends when the wedding is over.

Check your guest numbers. Invite only those you really want to share your day with. Cutting only ten people from your list could save you around £1400. Hmm, worth thinking about…


Decide on a child policy. Are you including children in your guest list? Some children, only children of those in your wedding party, or no children at all? This is a sensitive area and needs to be set out clearly so guests are aware of your wishes and can make their arrangements accordingly.


Once you have found a trusted supplier ask them who they work with. They will have done lots of wedding planning and that way you can get trusted recommendations for any suppliers you're still looking for.


Don't forget to provide a meal for the suppliers who are with you for the day. It's easy to forget them. But remember they are working hard providing those essential and often behind-the-scenes services. So some sustenance will cheer them no end.


Think about buying wedding insurance. It sounds crazy but could save you a lot of money if something does go wrong.


To Hire or to buy?

You've decided on the style and theme for your wedding and have been gathering lots of ideas to create your dream day. This may involve acquiring multiple lanterns, vases, votives etc. Buying them all blows a big hole in the budget.

So consider the hiring option. Hiring accessories is a fraction of the cost to buy and you won't have to think about storing them or selling them afterwards.


Consider hiring a wedding planner to plan either part or your entire wedding – they could be worth their weight in gold. They'll liaise with your suppliers and oversee organization and set up on the day. Imagine the hassle you'll be saved!


Don't be too hands-on on the day itself. You've been organising this event for quite some time. You've got people around you to bring your ideas and plans to life. So trust them to do it. Allow yourself time to be pampered – this is YOUR day.


The day is going to go by pretty fast. So aim to make a small oasis within it when you can both catch your breath, spend some alone time and connect.


Perhaps together with your photographer you can arrange something? If the venue and weather permit, then a short walk on your own where the photographer could capture some more 'personal' shots. But failing that, 5 minutes in a quiet corner will allow for a moment of togetherness in the mad, crazy joy of the day.


We all want a perfect day. We plan and plan to make perfection happen. But sometimes the unexpected will pop along and throw a spanner in the works.


In that eventuality try and embrace it and not let it get in the way of your day. You only get this day and this moment once after all. And you never know – the unexpected might just turn out to be the best thing ever.


You can't please everyone so don't try to! Make the day about you both. Most people will join in with the sprit of the occasion.


Lots of people will have advice and opinions to give. Some you may like some you won't. Some may even divide you. Go with your heart at all times and keep what's important to you both.


Remember the day is about both of you. Whatever you have forgotten to do when the day arrives is unimportant. As long as everyone is fed and watered and you are married then that's all that matters.

So enjoy it and have fun, fun, fun!
---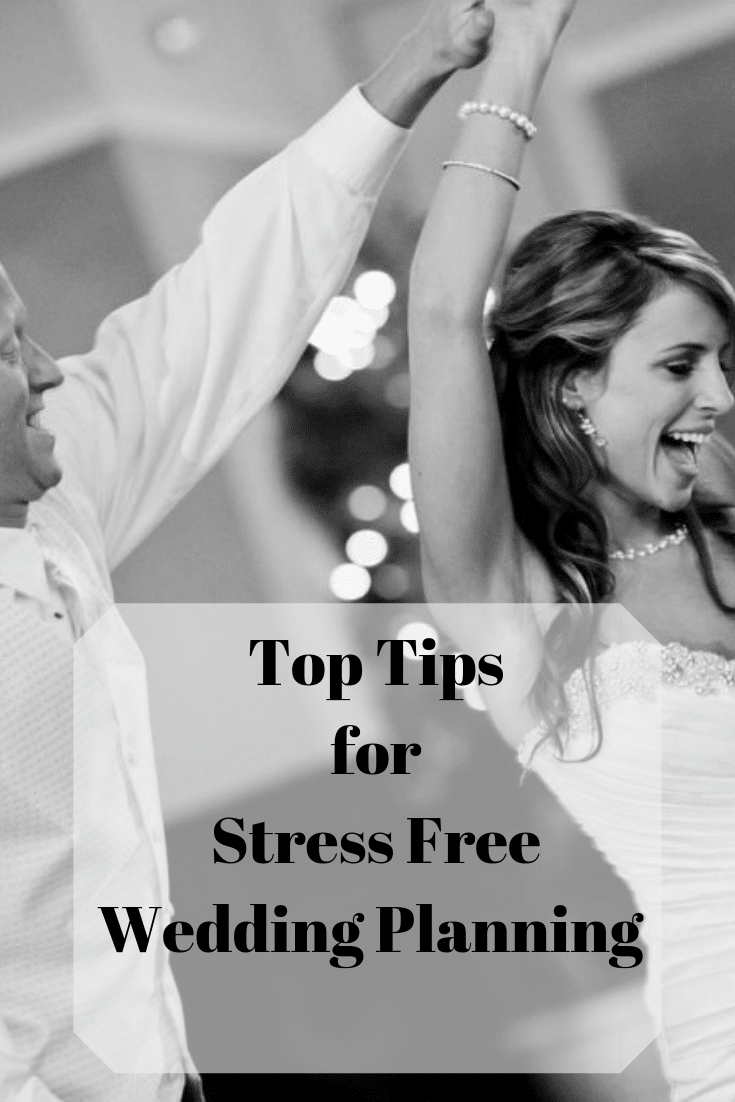 To see more of what we do check out our Instagram and Facebook accounts.