Planning a multi-cultural wedding:
We live in a diverse and ever-blending society. A few decades ago, multi-cultural weddings were almost unheard of. Not so in the 2000s. If you haven't already attended a cross-culture wedding you'll be certain to know someone that has. Thus, planning a multi-cultural wedding is something that most wedding planners will encounter.
And if you're a mixed race/faith/culture couple planning a wedding, or you know a couple in that position, you've found the right blog.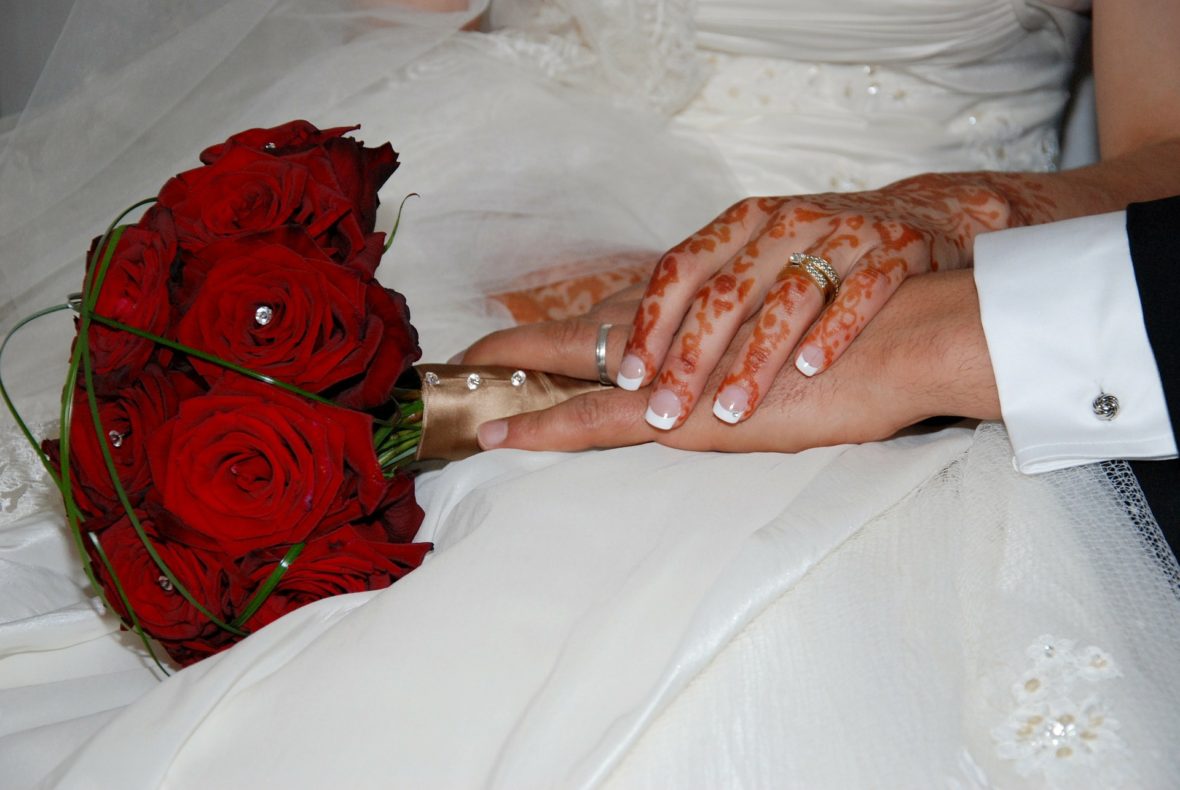 A real multi-cultural wedding:
The daughter of a friend of mine married her non-British Indian groom. They got around the potential perils and pitfalls by having not one wedding but two.
Their wedding proceedings kicked off with a traditional British civil wedding, with a registrar officiating to make it legal, in a hotel with a sit-down three-course dinner. This event was attended by relatives from both India and the UK.

Then, a few weeks later, the British contingent flew to India for the full Sikh wedding experience.
That's one way of doing it – albeit a costly one. Assuming though that there isn't the budget for two weddings here's a few options for you to consider when planning a multi-cultural wedding.

It's complicated enough planning a wedding without throwing different religions and customs and unfamiliar familial formalities into the mix!
Six tips for planning a multi-cultural or interfaith wedding
Communicate
Talk openly. With each other and with both sides of the family. You're in love and everything is wonderful. But you must, must, must before you go too far, discuss matters of faith and child rearing and more. In the headiness of romance, it's an easy job to dismiss such things. But it matters. If not now – then it surely will in the future. As this article from Here comes the Bride says: Pre-marriage counselling will help you both to clarify expectations and prevent future misunderstandings.
Beyond all that it's best to discuss what traditions each half most wants to incorporate. Though of course everyone has to have a willingness to compromise!
Make the ceremony personal to you both
There are officiants of all religions that are open to conducting a joint ceremony. They'll help you design one that honours both religious and ethnic traditions. Don't try to incorporate too much into it though or it'll be too long. As an alternative – see point 3:
Spread the cultural load
If the contrast is too sharp to allow the ceremony to give equal representation to each culture do it a different way. Reserve the ceremony for the bride's heritage and the wedding breakfast for the groom's. Or vice versa. Consider having a mehndi party for your girlfriends. Mehndi ceremonies are brilliant fun and, as they're traditionally females only, what could be better?
Fend off the faux pas
Make sure no-one puts their size 9s in it. Give each of your families some education on what's considered appropriate and inappropriate social behaviour and clothing in the other's social world. Whether they like it or not they're adults and should be respectful. Ditto the guests.
Going back to the wedding of my friend's daughter: of those that flew to India, some chose to wear traditional dress and some didn't. But of those that didn't – they understood that acres of bare leg and displays of cleavage were not acceptable.
You can add an area to your website or wedding programme with details on what's expected in all areas and to explain the symbolism of any unusual elements in the ceremony.
Be creative with the wedding breakfast
Super popular these days is fusion food. So surely planning a multi-cultural wedding is the perfect chance to make a gastronomic statement that demonstrates how two cultures can meld and be harmonious?
Make sure your plans are legal!
This 2015 Telegraph article about the inadequacy of UK marriage laws in today's multi-cultural Britain points out the pitfalls:
'Although the law was relaxed in the 1990s to allow civil weddings to take place in hotels and stately homes instead of simply register offices, only those in specially registered premises are legally binding …
More worryingly, some go through a ceremony without checking whether it is legally recognised and only discover their lack of legal status at the time of relationship breakdown … '
It's clear then that there's a problem if you're an interfaith couple. The UK system forces you to choose between a ceremony that reflects the faith of one of you or a ceremony that reflects the faith of neither of you. That leaves you in the predicament of having to have two or more ceremonies to satisfy both the law and your own wishes.
Legally Wed
The easiest way to circumnavigate that quicksand is to have a separate civil ceremony to make sure you're legally wed. Then arrange your interfaith/multi-cultural wedding ceremony and celebration as you see fit.
If you're looking for further inspiration check out this article from The Knot about multi-cultural wedding tips. It showcases six diverse couples who show how it's possible to put on a wedding that represents you both in equal measure. Irrespective of cultural and religious differences.
Finally, we like this point from the Brides.Com tips for planning a multicultural wedding – it's a great one:
Consider hiring a wedding planner – not only for the great ideas but as a confidante and support.
Sonal J.Shah specializes in Indian weddings. She's organized more than 650 weddings. Many many have been multi-cultural weddings where she often finds herself acting as an intermediary between the families.
As she says: 'As a bride, it's reasurring to have an ally on your side, a credible source. I back up the bride's ideas and help families to understand why they work.'
If you've started to plan your multicultural wedding and you've found out already that it's more work than you thought then we're here to help.
Call us on 07511 841 451 or drop us an email at hello@fabulousfunctionsuk.com and we'll get right back to you.

https://www.fabulousfunctionsuk.com/contact-us/