A note about DIY – Wedding Planning Timeline: 6 months
We're at the 6 months wedding planning timeline stage. This post is about what you need to do during the period from 6 months before the wedding – up to the day itself.

Now is the time to get going if you're planning any DIY aspects: invitations, table centres, cake or favours. Whether you're thinking about bubbles or the traditional sugared almonds – it's time to plan now.

You'll need practice time as well as production time. So get cracking!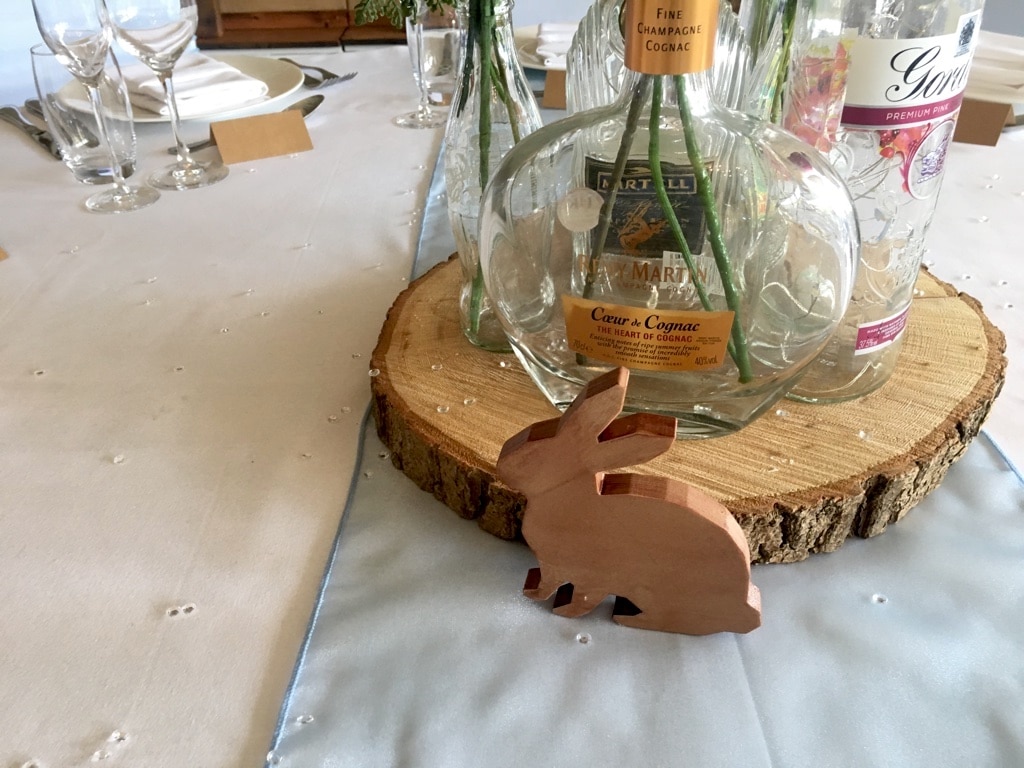 Download a checklist of venue walkthrough questions here below:
1. Order or get making your wedding invitations. Not forgetting all the other wedding stationery including: orders of service, place cards and thank you cards.
2. Meet with your wedding cake designer to confirm your order, the design and the flavours. If you are DIY-ing your cake then you will want to do a test run.
3. Buy your wedding shoes and accessories.
You'll need your shoes in time for the first dress fitting. And your tiara and veil in time for your make-up and hair trial run.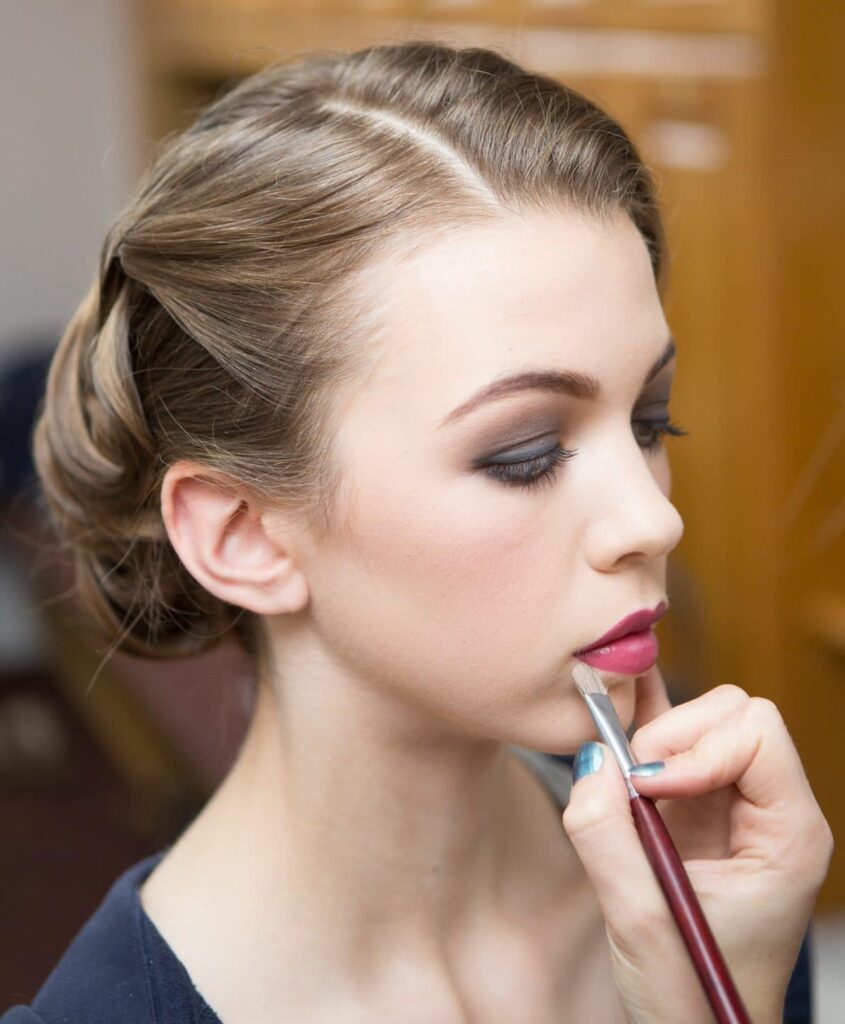 4. Book your make-up artist and hairdresser. Speak to several to find one you feel comfortable with.
5. Buy: bridesmaid's dresses, suits for the for groom, best man, ushers and flower girls and page boys. Or hire them!
6. Book the honeymoon suite.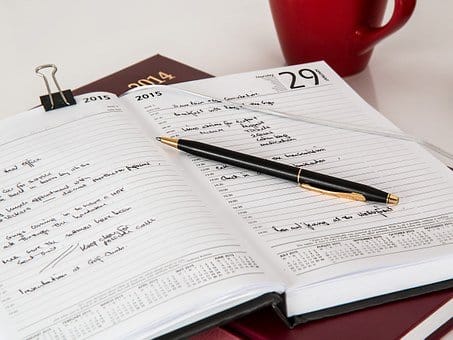 3 Months+ on the wedding planning timeline
Get your wedding dress altered If you need to. Then try not to lose or gain weight!
Kick off a regular facial routine for a glowing wedding day complexion.
Buy the rings. Check that when they arrive they're the right size and that your wedding ring sits comfortably alongside your engagement ring if like most of us, you are going to wear them together.
At the 6+ months wedding planning timeline point, send out the invitations. It's tradition to send them out 6-12 weeks prior to the wedding. But if you prefer – do it sooner.

See our complete wedding planning timeline for what to include on your invitations.
Meet with your venue stylist to confirm your decor choices ?
You can add any last minute additions to your venue decor and your stylist will have time to source them for your wedding.
Don't think you have to buy everything. An excellent alternative to buying is hiring. Hiring saves all manner headaches.

Do check out our For Hire section or the Treasure Trove section for some fabulous accessories.

We also offer a bespoke service  for any accessories you must have but cannot find.
Get a gift list
Now is the time to set up your gift list. Make your list available to your guests and have it on your wedding website if you have one.
Also:
Choose readings and music for the ceremony
Buy gifts for the best man, ushers and bridesmaids. If you're presenting bouquets to the mothers of the bride and groom order them from your florist so they can plan their orders.
Arrange any necessary vaccinations for your honeymoon.
Start planning your hen and stag parties – A job for the Maid of Honor and Bestman!
1 Month to go
Arrange a final wedding dress fitting
Double check all arrangements are in place with all your suppliers. Be sure to speak to them and get written confirmation of dates, places and times.
Finalise your seating plan – and make your seating/table planner
Arrange your wedding rehearsal
Chase up on guests who've not RSVPd
Arrange a date to collect any hired suits – making a note of their return by dates. A job for the best man surely?
Write the speeches. From the heart – then practice, practice and practice some more.
1 week before – almost there!
Have your hair trimmed and/or coloured. This is NOT the time to experiment with a new colour or drastic changes of hair style.
Have your wedding rehearsal
Pack for your honeymoon
Wear in your wedding shoes. Don't go to Tesco in them but wear them around the house to get used to them.
Put together a wedding emergency kit – put your chief bridesmaid in charge of it. Things to include: A compact mirror and powder, lipstick, tissues, stain spot remover.
Order your foreign currency for your honeymoon
Last minute plans
Make any other last-minute arrangements now. It might rain – this is Britain after all. Make sure there's lots of brollies.
Have any planned beauty treatments now – Get your eyebrows shaped, fake tan done all in good time.
If you haven't yet, find your something old, something new, something borrowed, something blue'.
Designate someone to look after the contact list of your suppliers. And then …
… FORGET ABOUT IT
The day before the great day itself
Have an RnR day if you can. Surround yourself with people who are going to take care of you and help you enjoy the special moments. Spend the day with friends or family and don't do anything more exhausting than a manicure.

Try to get an early night – After all – you're getting married in the morning!
And finally …
Keep in mind that this day is the beginning of your marriage.

So if anything goes wrong on the day – best laid plans etc. – focus on your marriage rather than your wedding. That's the important part – that's what will make it a day to remember!

Find Fabulous Functions
We hope you've found this useful.

If Fabulous Functions UK can help you with any aspect of your wedding  or you are looking for that must have accessory and cannot find it any where, give us a call on 07511 842 451

We'll be happy to help.