PANTONE 19-4052 Classic Blue
Putting Pantone into Your Wedding Décor.

Pantone's own website describes their 2020 colour of the year as: 'A timeless and enduring blue hue, PANTONE 19-4052 Classic Blue is elegant in its simplicity'. As they say, the colour is suggestive of the sky at dusk. 

 They also describe blue as something imprinted in our psyche as a restful colour. A claim supported by this website all about the psychology of colour. The site describes blue as the colour of the mind and one that soothes. Blue affects us mentally whereas red brings about a more physical response. They claim that research often shows blue as a favoured colour across the world.

We're in turbulent times at the moment, thus Pantone suggests that their classic blue 'brings a sense of peace and tranquillity to the human spirit, offering refuge.'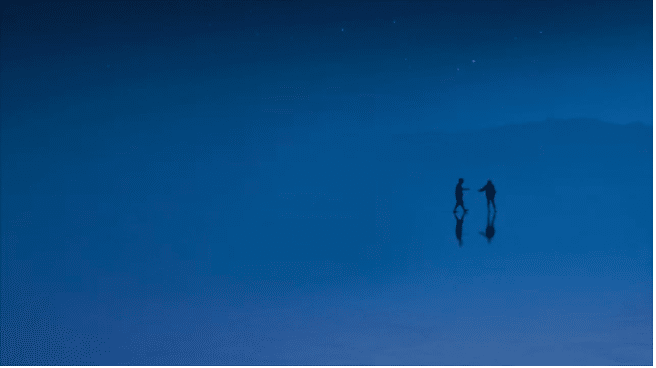 Pantone Colour of the Year: 2019
The wedding websites are ahead of the game of course, and have already written about how to use Pantone Classic Blue in your wedding venue décor. So, let's have a look at what they've come up with and help you with putting Pantone into your wedding décor.

Hitched suggest that: 'any Classic Blue accents are sure to instil a sense of calm for you and your guests as you tie the knot.' And that can only be a good thing at such a frenetic time.  Hitched have listed thirty ways to use the Pantone colour of the year on your wedding day.
We have come up with some of our own ideas of how to incorporate blue onto your decor and go about putting Pantone into your Wedding décor.
Wedding Florals
Adding blue to your florals works beautifully. You can add as much or as little as you want, flowers provide a wonderful variety of blues for you to choose from. So be as wild or as understated as takes your fancy.
Stationery
Add classic blue tones to your stationery then a complementary colour- here gold foil has been added to create a relief effect to these table numbers. Thank you Mat Fox Photography for this fab photo.
Beach Wedding Ideas for Putting Pantone into Your Wedding Décor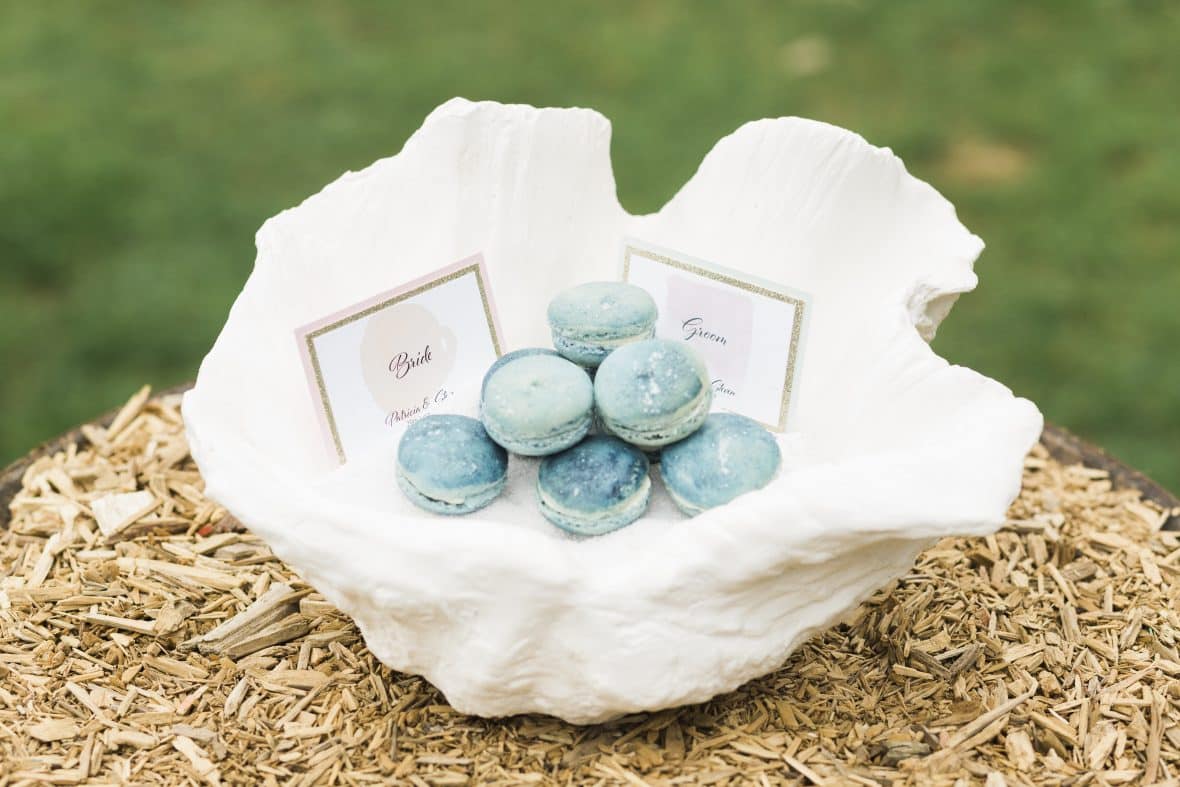 A beach wedding and Classic Blue are a gift for your 'something blue'. These macaroons from the very talented Sarah of Simplicity Cakes by Sarah are the perfect little touch and add a little bit of the 'whimsey'
Bring blue into your table setting. Blue glassware and blue and white china – either matching sets or mismatched – will nod to Pantone's 2020 colour of the year.

Your Wedding Cake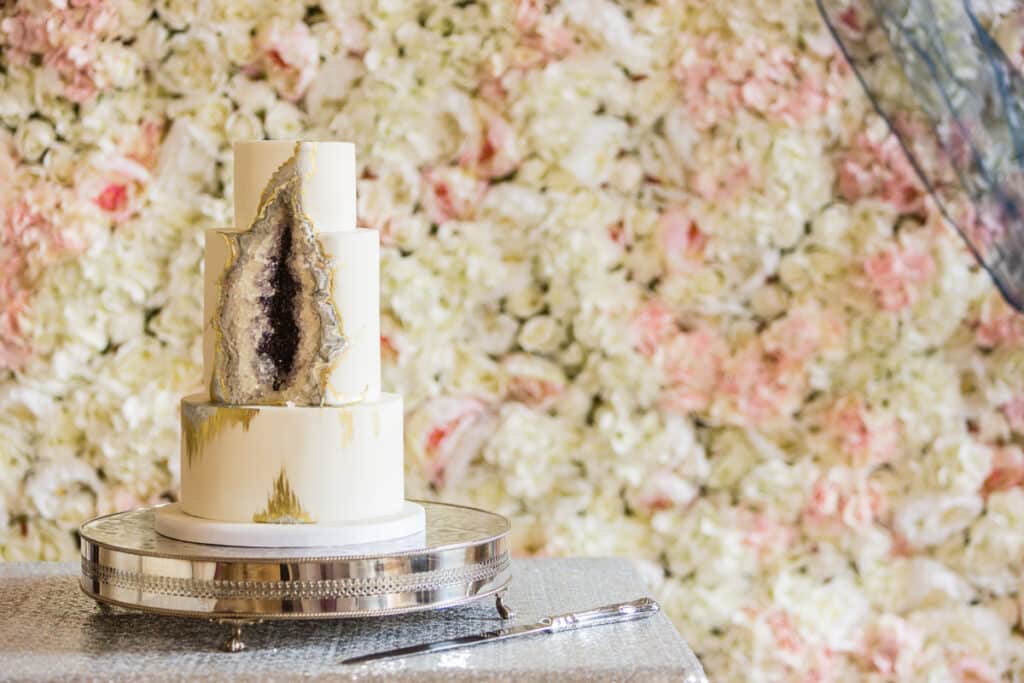 Edible blue – go for a blue geode wedding cake to bring your cake table bang-up-to-date.
Table Settings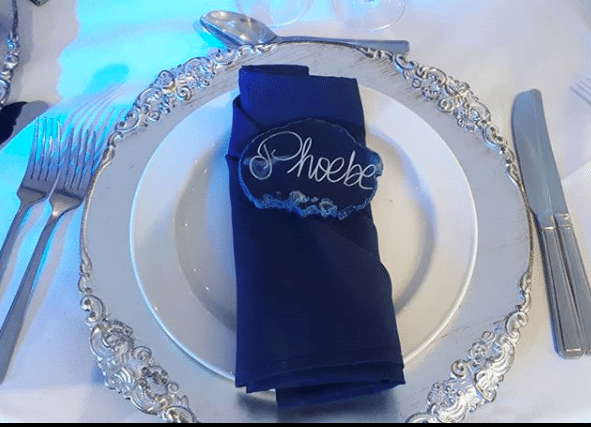 Incorporate blues into your table settings by using napkins in Classic Blue, these blue agate from Fabulous Functions UK slices are the perfect guest name tags and they double up as guest favours too.
Other ways to add classic blue to your celebrations
In the summer time when the weather is fine, Classic Blue will look wonderful and fresh paired with white and shots of yellow.
For a winter wedding though, imagine a celestial-theme. Classic Blue will be heavenly for such a scheme. As will our silver, crushed velvet tablecloths available for you to hire. They're also available in Royal Blue – which will hint at the trend if not hit it head on.