Do Suppliers Charge More for Weddings?
I once read a post in a forum put there by a prospective bride. She was complaining, with some bitterness, that when suppliers hear the word wedding they see it as a cue to double or triple their prices. A claim that sparked quite some discussion. But is it true? Do caterers, cake-makers, venue dressers and photographers etc hike their prices at the very mention of the wedding word? And if they do – are there any good reasons why suppliers charge more for weddings?

After all, it's rare that hings are as black and white as they appear. If a cake maker's charges are higher for wedding cakes than they are for any other kind of cake – might there be a reason for that? Or is it sheer profiteering as the disgruntled bride in that forum felt.

To find out whether suppliers indeed do increase their prices for weddings we took a tour around the wedding industry and here's what we found:
Registrar Fees and Church Weddings
Of course, the process of getting married incurs many costs. Or at least it can if you want the whole shebang. Though you can have as much or as little of it as you want. So, let's start with the cost of the most fundamental part: the legal bit. The ceremony.
Church Weddings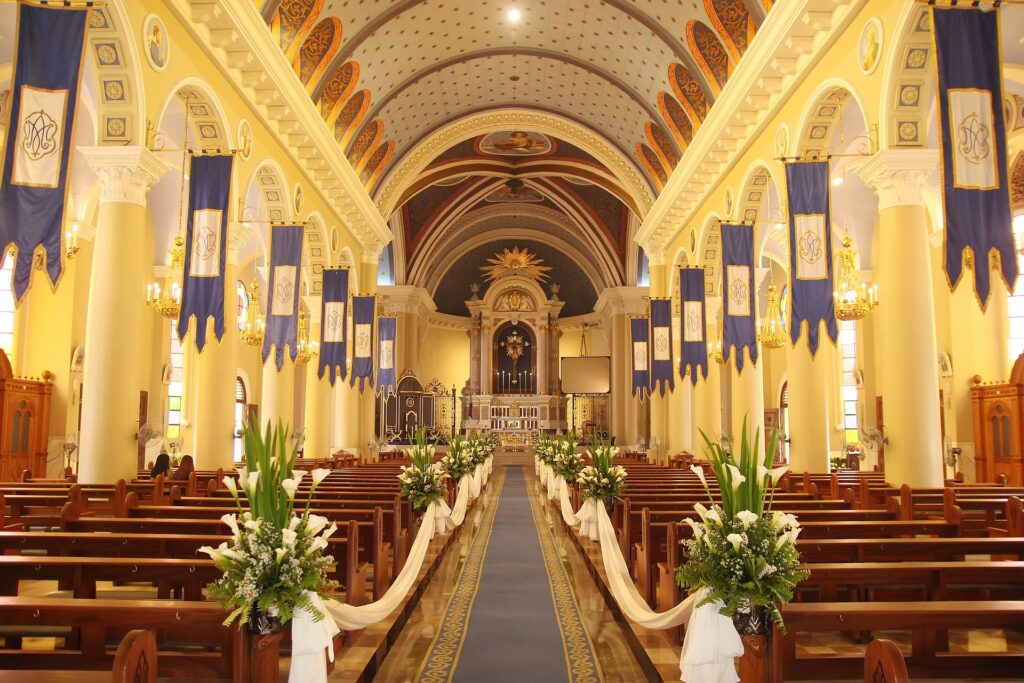 There is a required legal fee for tying the knot in church. According to this article from Your Church Wedding.Org on the cost of church weddings, the fees for a church wedding are set by the Church of England nationally and are the same for every church.
In 2019 it cost £540 if you married away from where you lived. And £496 if you wed in your home parish. This basic legal fee includes:
Paying the vicar
Using the church
A banns certificate
The marriage certificate
Heating, lighting and all administration.
This required fee has ancient roots. It ensures your church can maintain essential services like weddings, christenings, funerals and other ministries for the community the church serves.

With the ability to marry in other venues there fewer & fewer church wedding so they have to find funding from other sources.
Registrar fees
The Gov.UK site states the following about registrar costs for civil ceremonies:
£46 at a register office
£86 at a registered religious building
That sound like a standard fee doesn't it? Yet, there seems to be wide variations up and down the country. And that for all aspects of the process. The final cost will depend on your guest numbers, hence the size of room used. As the prices differ from local authority to local authority. It's not hard to get the idea they are making it up as they go along.

Let's now move on to venue hire.
Venue Hire Charges
Do venue suppliers increase their prices for wedding bookings?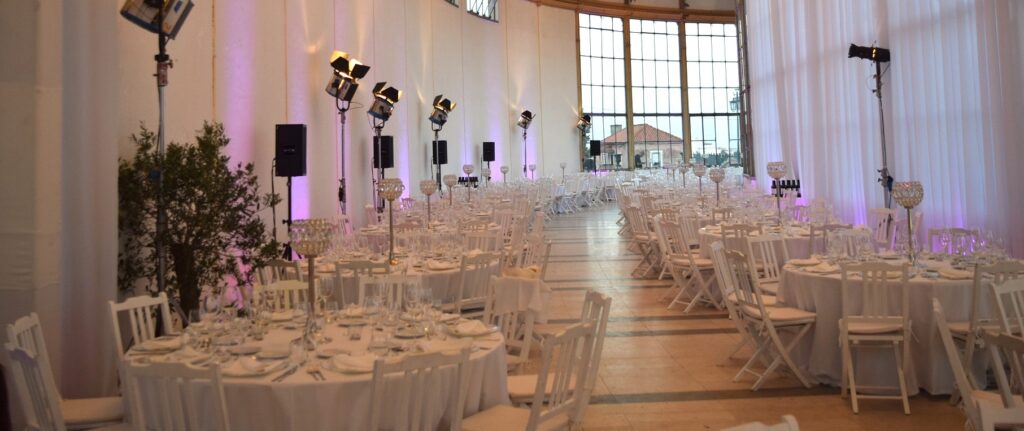 It's true enough that venues charge more on weekends – it's a simple case of supply and demand. As this Brides.Com article about having a Sunday wedding points out: Saturday nights are popular for wedding receptions because of their obvious convenience. But of course, there's only so many Saturday nights in a year – so venues can charge a premium. As a result, Sunday and even weekday weddings are becoming ever-more popular as couples seek to manage their budget but have the wedding of their dreams.

Now we come to the thorny issue of suppliers of all kinds charging more when the word wedding is involved. It's certain that some buyers feel taken advantage of. But is it fair?
Supplier Charges for Weddings
You might have read about secret shopper investigations. You know the ones. A reporter calls a vendor – a cake maker let's say – about a birthday party on a certain date and gets quoted a particular price. Then a colleague calls the same vendor to ask for the same product or service but this time it's for a wedding. And guess what? The quote is much higher.
It's clear then – they're seeing pound signs at the merest mention of a wedding, right? Well – no – wrong. Or at least it might be wrong. As this Huffington Post article about why weddings are so expensive argues – it does in fact depend on many factors, including the amount of work involved.

As the article goes on to explain, what such secret-shopper experiments as the one described above, fail to consider is the sheer amount of time, level of detail and the huge pressure of a once-in-a-lifetime event like a wedding. There's no comparison between that and something like a corporate event or even a family reunion. Not in either of those are stakes or expectations as sky high as they are for a wedding. And that's what makes the difference.

A cake for a wedding has so much more invested in it than a cake for a regular party. Take for instance the number of communications, consultations involved. Before booking their wedding cake, the couple will have met the cake designer several times, had cake tastings, exchanged emails and phone calls regarding the design details.

Then consider the size of the cake, a wedding cake usually has several tiers and possibly many flavours. Consequently the design will be more involved. Travelling to the venue and setting up the cake display. Depending on the display design, there could be the additional journey to collect accessories used for the cake display.

So you see it's not a strict comparison of apples for apples but rather oranges to plums.
If you called up the lovely Kim of Kimmis Cakes and asked for the cakes below there will certainly be a difference in price and justifiably so!
A birthday cake designed by Kimmis Cakes 
A 3-tiered wedding cake with fresh flowers
Our advice:
Decide what's important to you and find suppliers that you want to work with.
When you're shopping around for venues and suppliers, be clear on what your budget. Indeed, don't be afraid to tell them your budget, this also helps to set expectations.
Request a consultation, get to know them, build a relationship with them and work with them on creating your dream vision.
Most suppliers will tailor their proposals to fit you and to make you happy. Just don't expect them to work for nothing – or very little.
What do you think?
So what do you think? Do suppliers increase their prices for weddings or do their proposal take into account the additional work involved? If you've got any thoughts on it or you've got proven experience of it happening to someone you know do let us know.

Should you be planning a wedding or celebrations and want to talk to us about your venue decor or accessory hire then give us a call. Or fill our out our contact form and we will be in touch soon.

You can also have a browse on our website in the sections for Accessory Hire and Treasure Trove. And do check out our other blogs for more wedding related reads such as: How do I decorate my venue chairs for my wedding?