August 2020
The ongoing Covid-19 pandemic continues to exercise us all – in and out of the wedding industry. We've already tackled aspects of the situation a couple of times on our blog in our article about changing wedding plans and a feature about creating a Covid-friendly intimate wedding set-up. But the buzzword now, to work around the restrictions we have, is the sequel wedding. So, in this post we'll have a look at the sequel wedding – what it is and how to do it.
Covid-Compliant Weddings
So, we have to embrace the reality of weddings with fewer than thirty guests in a Covid-compliant venue. The reality is that for the moment, no wedding can have as many as thirty guests.

Let's examine why:

Say the capacity of the Covid compliant ceremony room is going to be around 25 people. Remove the registrars from the equation and you're down to 23. Then there's the photographer – now you're at 22 people. And that number has to include the entire wedding party – bride, groom, witnesses, bridesmaids and guests.

But there is a way to get around this problem – and that's the sequel wedding.
What is a sequel wedding?
The sequel wedding simply refers to a couple hosting several sequential ceremonies/celebrations.
This isn't a new concept however. Many other cultures and religions have had such a system since … well since for ever. But now, with our pandemic restrictions, British couples are embracing the idea. Indeed, we're doing this very thing in our own family. My son had his marriage ceremony late August and his wedding celebrations will be at the start of September in 2021.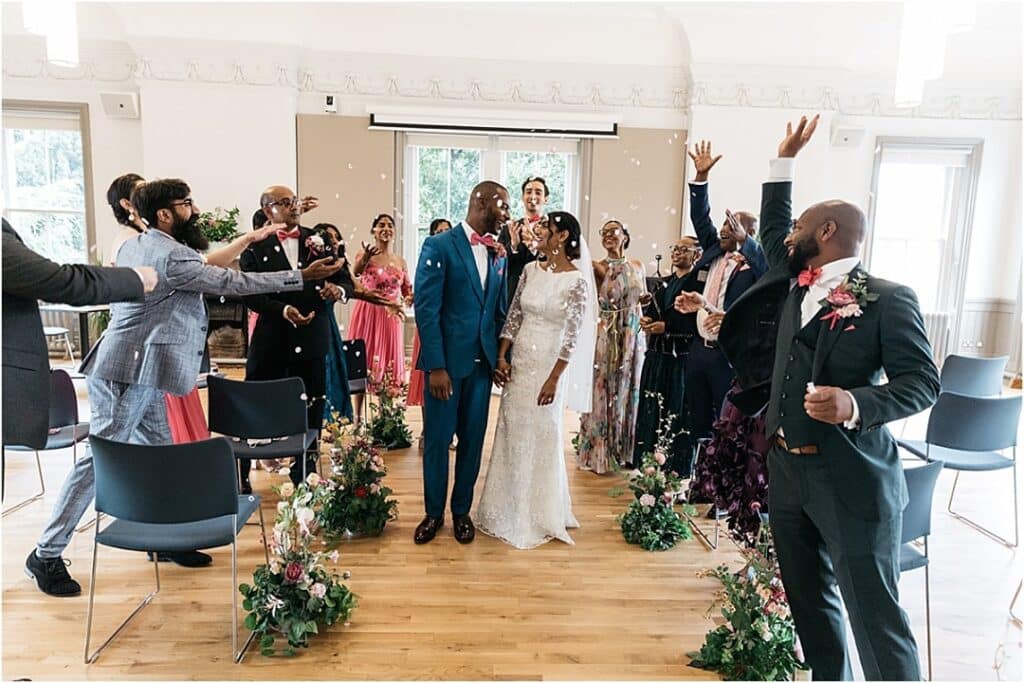 And that's an important distinction to make in any event, as we wrote in this blog, Your Marriage or Your Wedding, earlier this year.

The sequel wedding concept shows every sign of being the new norm for 2020 and into 2021 too. Following so many months of being unable to see friends and relatives in person, few are now willing to limit the joy of a wedding celebration to one event.

Thus, we're going to see more and more of what Hitched.Co.UK describe as 'minimonies, micro weddings and elopements joining big reception celebrations for a sequel wedding.'

It's typical then for the marriage ceremony to have only the closest of family and friends present, with a larger guest list invited to a second ceremony. And following up those two is a large reception.

Irrespective of Covid, some couples have elected to follow a pattern something like that anyway. A small church or registry office marriage followed a small gathering to mark the occasion. Then a larger party, on a different day, at a chosen venue.

And now, in the midst of Coronavirus, there's a rising trend of couples opting to host, as described above, a minimony or micro-wedding on their original wedding date – or later this year on a re-arranged date. And then they're planning for a bigger, sparkling, sequel wedding celebration in 2021.
The new wedding jargon
Now for definitions of these new wedding words – so you're clear on what we're talking about.
Minimony
This is a cut-down version of your postponed wedding. It's your legal ceremony or commitment ceremony held by a celebrant your vicar, priest or registrar. You'll have your minimony in the presence of a few loved ones – either in person or virtually.

Everything will be as you planned it for your original date. You'll make your vows, have your first dance, have a photographer for a few hours and even a put a knife in to a cut-down version of your wedding cake.

With a minimony your guest list has enforced and severe limitations on it. So the guests you had to cull get an invitation to a follow-up wedding when large groups can meet once more. At the follow-up event you'll have another ceremony, where you'll walk down the aisle and exchange your vows, this ceremony can be conducted by a celebrant, followed by a reception.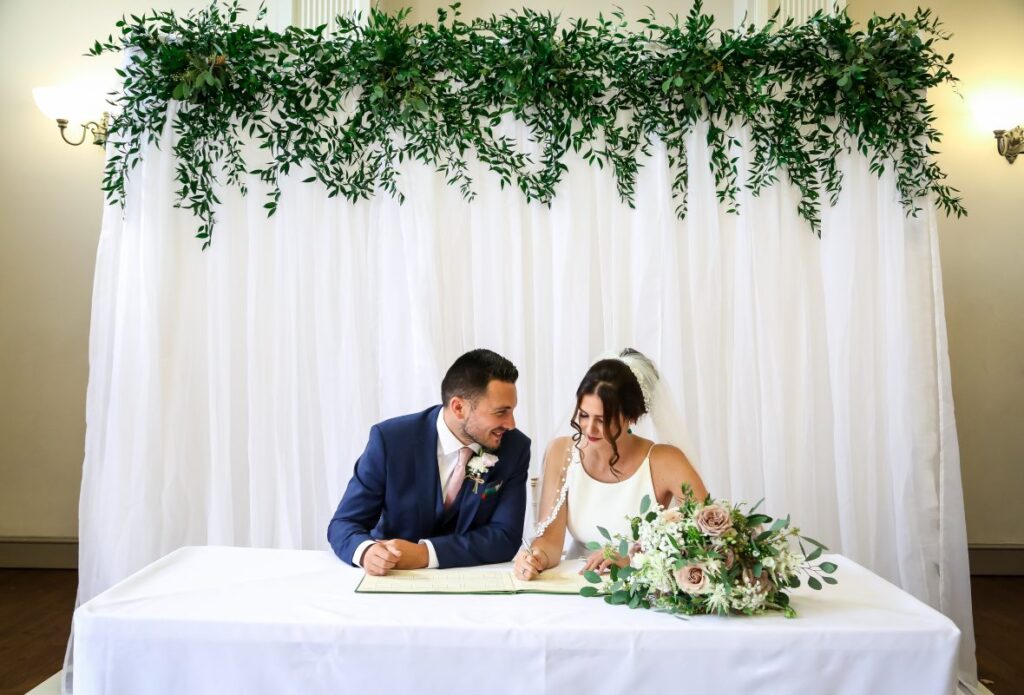 Micro-wedding
I'll forgive you for wondering what the difference is between this and a minimony. Yet bear with me – there is one.

Whereas a minimony is a Covid-compromise, a micro-wedding is a wedding with fewer than 20 guests by deliberate design.

A common feature of a micro-wedding is the absence of a reception at a later date. The couple concerned are simply choosing to have intimate wedding day in the presence of their very nearest and dearest.

Though of course, many couples are feeling the desire to host a big party in celebration of being able to reunite. Often, they don't have another ceremony but they do have a 'sequel reception' with the emphasis on 'party' rather than a second wedding day.
Get in touch
Are you planning a minimony or a micro-wedding? In either event, we at Fabulous Functions UK are here to help. Why not get in touch and arrange a no-obligation consultation?

And if you want to get an idea of how we work and what we do checkout our Instragram and Facebook feeds for inspirational images.
Featured photograph curtesy of Steffen Milsom Photography