Planning a 15-Person Wedding

We have shifting sands beneath our feet and no mistake. It feels as if there are changes to wedding guidelines every week thanks to Covid – and all guaranteed to affect your plans. At the time of writing you're allowed 15 guests at your wedding.

So, we thought we'd use this blog to have a look at planning a 15-person wedding. But first:
Take heart!
No matter the changes brought in and the number of guests in attendance, or where you can hold your celebrations – what matters most is the love surrounding you both. Never forget that the important thing is the marriage not the wedding. But before we do anything else here's an at-a-glance reminder of the current advice:

In the first instance, choose a Covid-secure venue for your wedding breakfast or celebrations. Not your back garden or a marquee in a neighbour's field. That sorted:
You can have 15 guests at your wedding. This does not include the officiant, venue staff or suppliers.
You can now have a first dance to celebrate your marriage.
Your wedding breakfast must be a sit-down meal, held in a Covid-secure venue.
Your venue will need to close between 10pm and 5am.
Guests and staff must wear face masks when moving around the venue.
On the subject of face masks, there are companies that can create masks to match your outfit. It's quite clever to be honest. You provide a pic of your fabric and they create a mask in the pattern and colour of your outfit. I did this for a recent wedding I attended.

No matter what!
You WILL have a beautiful day!
And this become part of your fabulous story!
Planning a 15-Person Wedding
In this Hitched.Co.UK article about such an occasion as the 15-person wedding, they observe that it's not everyone that wants the whole big, white wedding thing. Which is true. And no doubt it's just as well because, at the moment, no-one can. 

While the definition of a 'small' wedding is a matter of personal viewpoint, a general figure is between thirty and sixty guests. A micro wedding though is the term for one with 20 guests or fewer.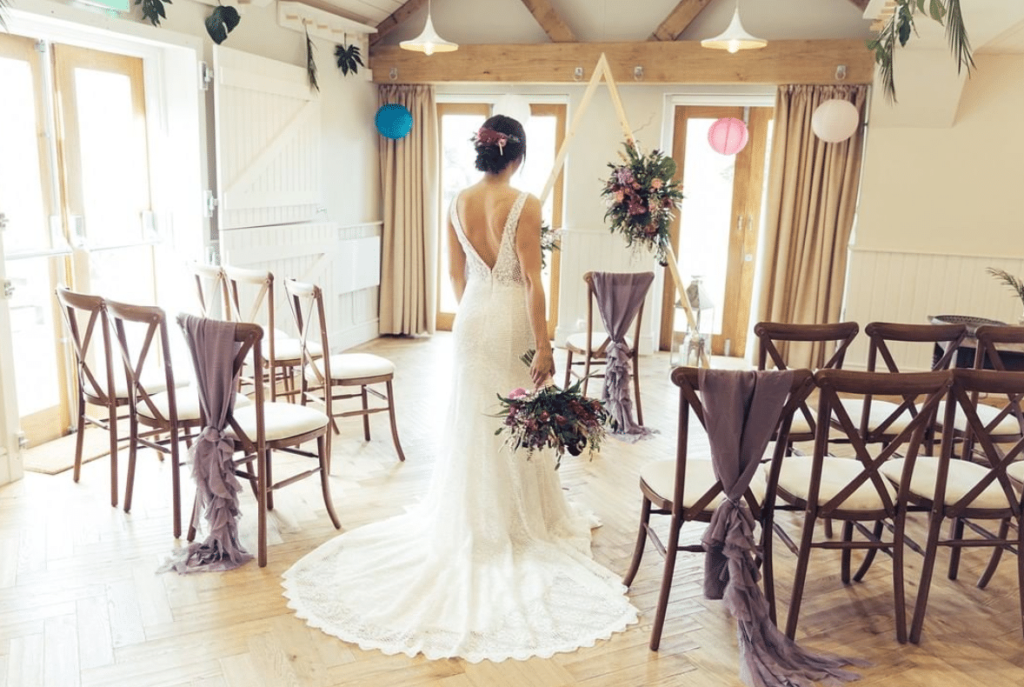 If you're struggling to get your head around having a small wedding rather than the big splash you'd dreamed it's worth remind yourself why small is beautiful:
You could well save a lot of cash. And that in turn will let you …
… spend more money on the bits that matter the most to you
With a small wedding you can create an intimate and more personal day. One that allows you to …
… spend more individual time with loved ones
And of course, fewer guests means less stress and a relaxed atmosphere.
And of course, a small guest list doesn't mean all aspects have to be small to match! So – if you want to – go big on the dress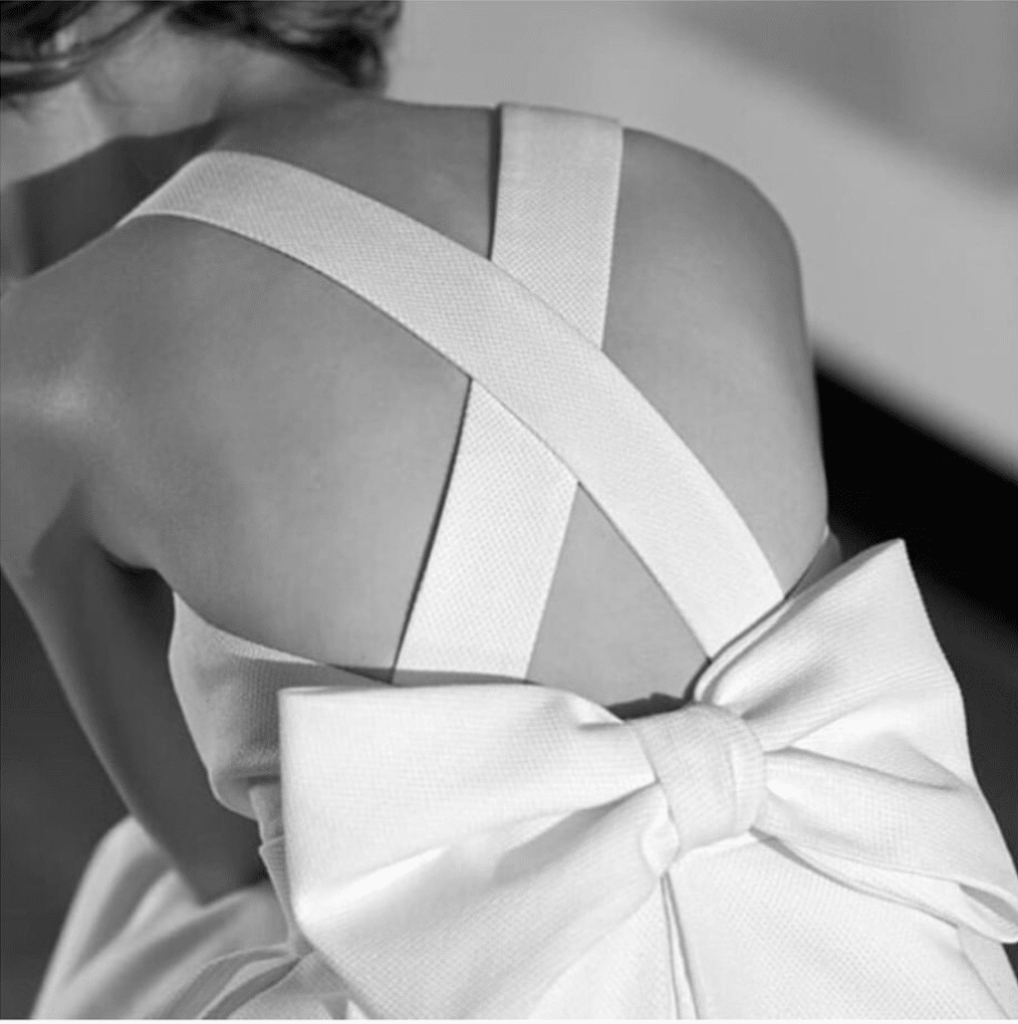 the flowers, the cake, the invitations, the venue, the shoes.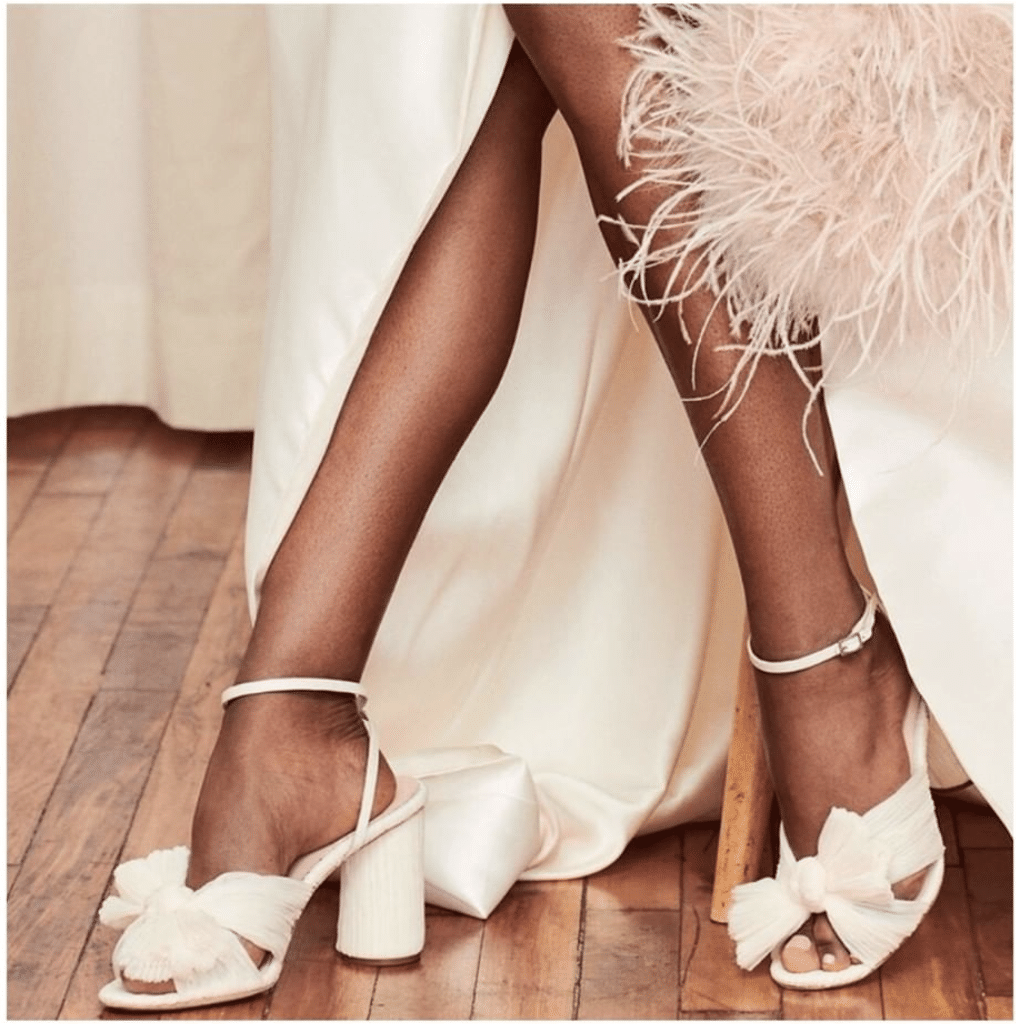 Small Wedding Planning: Top Tips
The aforementioned article on Hitched gives 7 top tips for planning a small wedding. In summary the main points suggested are:
There are lots of venues that host micro weddings. The venue should be exclusive use to you while you are there.
With a 15-person guest list you have to be super-selective. Thus every single person you invite should be someone close to you and that you can't imagine marrying with them not present.
Hire a planner/venue decorator to make sure the day flows and you don't have to worry about food, drink or decorations.
Think about a weekday wedding – although do consider people's professions. This won't work if your very closest-couldn't-possibly-get-married-without-her-there friend is a teacher!
Make the most of the experience you CAN have. Whatever your wedding looks like it's going to be – don't rail against it. Instead go with it and push from your mind what was going to be. Focus on the good stuff and make the most of: food, music etc.
Whether you're planning a 15-Person Wedding or fewer guests than that, Fabulous Functions UK can and will create for a you an atmospheric and amazing day. We guarantee it will linger in the memory in the best possible way. Read this account by a guest at a minimony wedding close to our hearts at Fabulous Functions UK and you'll see what I mean!

Call us on 0044 7511 842 451 or drop a note to hello@fabulousfunctionsuk.com and let's talk!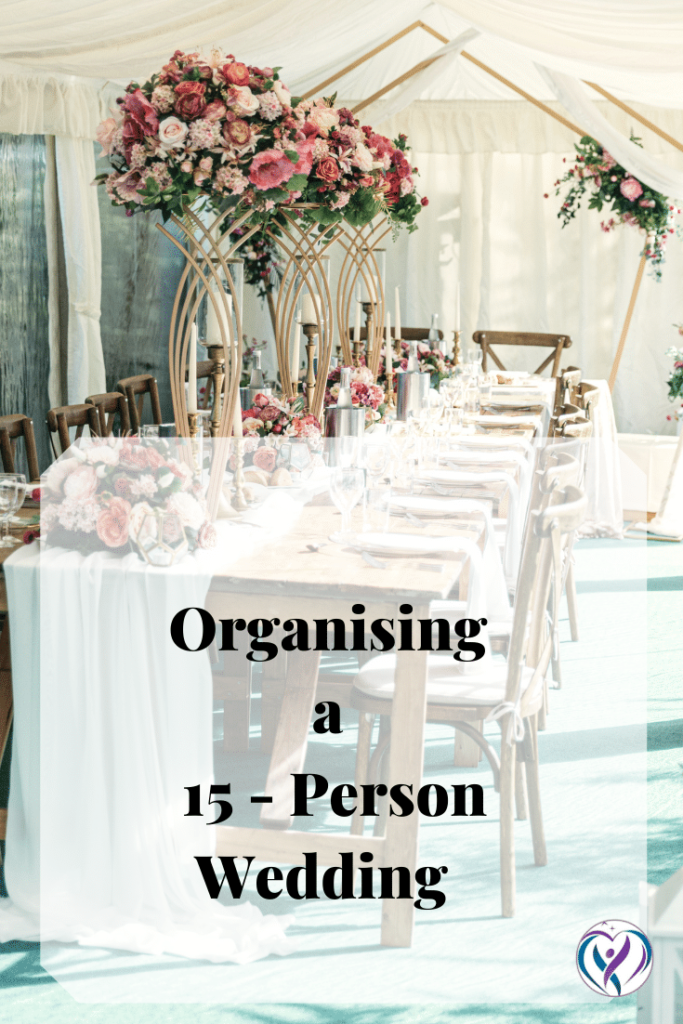 More like this.
If you liked this blog then you may like the blog about attending a 15person wedding written from the best mans point of view. Visit An Intimate Minimony Wedding to find out how beautiful they can be.
Happy reading!