Here's the story of one couples dream of a destination wedding and how their plans may change due to the effects of the Covid-19 Pandemic.

Wedding plans get changed for all sorts of reasons. Some changes are forced upon us and we have to make the best of them.

Here we tell how one couple are coping with enforced changes to their dream of a destination wedding.
Lauren and Phil's Wedding Plans – and when wedding plans must change
It was a beautiful day as we stood absorbing the stunning cliff top views at Ponta da Piedade in Portugal when Phil popped the question! After a heart stopping moment of taking his words in – I said 'Yes'.

After much discussion we decided to start our wedding planning and the idea of a destination wedding took shape. We wanted to recreate this scene from our engagement location for our wedding ceremony but the location had to accommodate our family and friends without the risk of falling over the edge and into the sea.
Our original plan
We'd planned to travel to Portugal, view venues and wedding planners and start to make decisions about what we wanted for our wedding at the start of April 2020.

The plan, in my head, was to finalise our colour scheme and look at creating & sending out the Save The Dates by the end of April/ May.

But my original wedding timeline is now ALL over the place!
Portugal/ COVID-19
Having a wedding in Portugal was going to be about confirming our commitment to each other in the first instance. With celebrations with our family and friends, the guarantee of glorious weather, the views, the chilled-out atmosphere and the fabulous food and drink.

Our destination wedding was to incorporate the wedding and a large family holiday.

Also, cost was a big factor. We've got a budget of €10,000. At the time that meant we could afford to go over budget slightly with the good exchange rates. However, with COVID-19 this could and probably will, all change.

We've been in talks with two different wedding planners in Portugal. One has held our potential dates at the ceremony and reception venues up to 15th May. Other than that, we've got nothing booked so our wedding plans are currently on hold! But we've been assured that we can still organise a wedding for June 2021.
Backup plans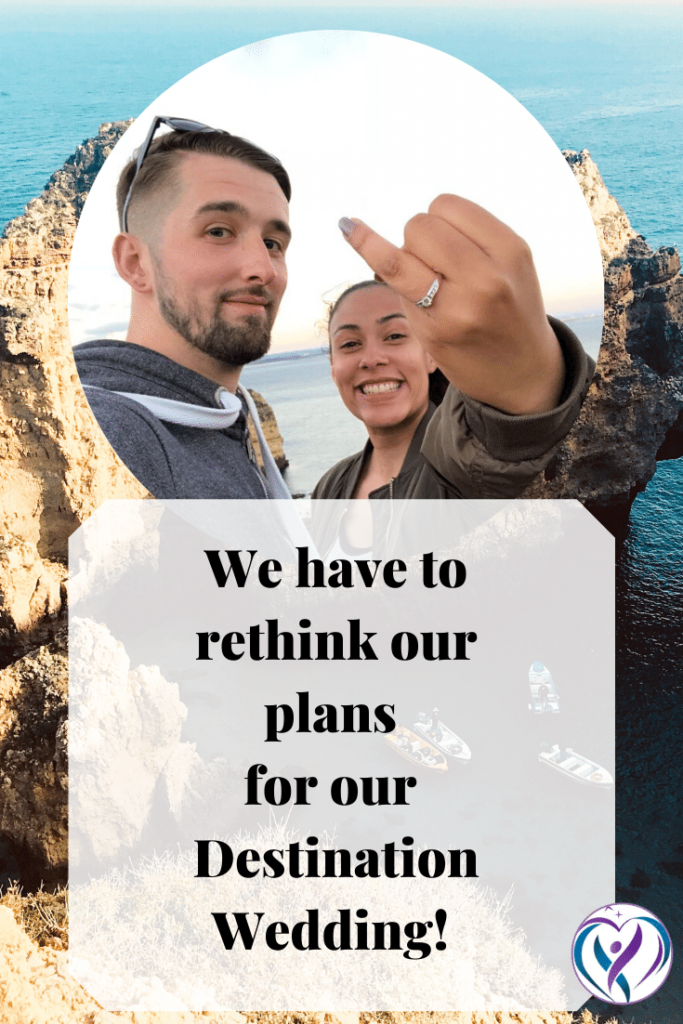 I did, course, have a backup plan in case Portugal wasn't possible. One that encapsulates the theme (beautiful view, outside ceremony, with a focus on food/ drinks) of our Portuguese venue but in the UK.

The Sandy Cove Hotel is beautiful – but much more expensive! And with so many weddings being rescheduled,  most dates are booked up already. We wouldn't be able to get married on the date we originally wanted and we'd probably have to get married on a Friday. And that would mean further expense.
How am I feeling?
The main thing for me, is the HUGE AMOUNT OF UNCERTAINTY!!!
Will I be able to travel after all of this is over?
Can I afford a wedding abroad after this is over?
Will we be able to view the venues in Portugal?
What if the venues aren't how I imagined?
Should I book it all now anyway
Will everywhere be booked up by the time I start booking?
What if my suppliers go bust by the time this is over?
Can we organise a wedding & a post-wedding party in the time given?
Will anyone want to go abroad for a wedding after this?
Portugal has beautiful views overlooking to the ocean and really great food. So Phil and I wanted to go for venues with the same kind of feel. The ceremony venue has exactly that with great views of the ocean. And the reception venue contains the best food – or so we've been told.

For me, a few things will influence whether we will go with the UK alternative: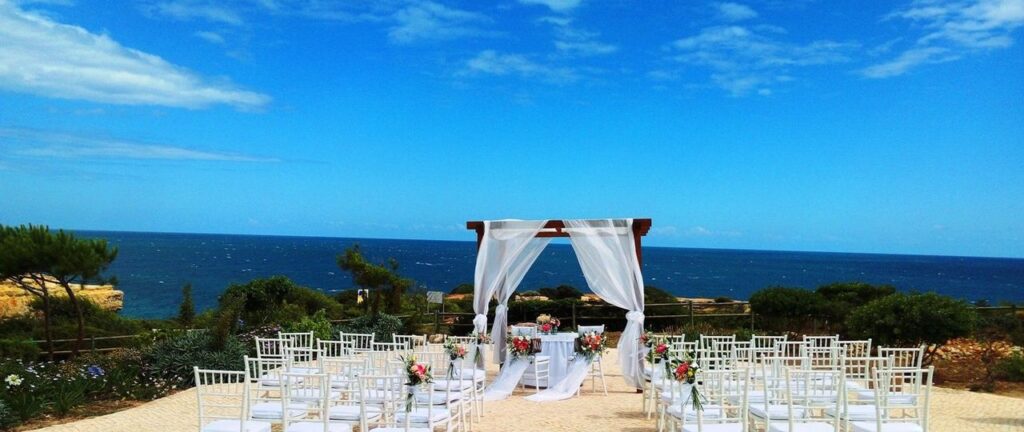 If, by August 2020, we're nowhere near Covid-19 ending for both the UK and Portugal.
The view of the economy and the outcomes (i.e. the recession and the exchange rates) – in other words, if we can afford a UK or Portugal wedding.
Our guests view of the wedding abroad, their safety and if they'd still be able to travel.

I've looked into the backup wedding and their available dates for next summer and we've found a potential date that we both like. But, a destination wedding remains our main preference. Yet, until we know more we're not confident in making a decision.
The one thing we know is that we want to get married and build our future together. And Covid-19 won't stop us doing that!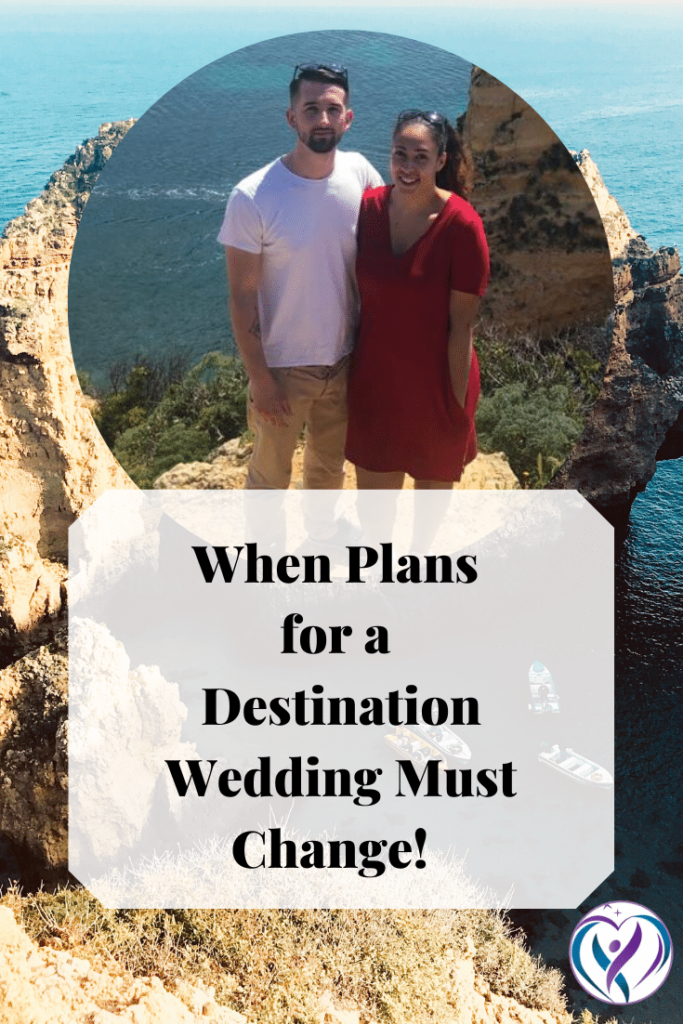 If you enjoyed reading this blog then check out our blog with helpful tips on the questions to ask and things to think about during your wedding venue search. Venue Walk Through Questions