The top 10 things to do at this stage in the wedding planning timeline
In the post under this link here we have an article on the whole wedding planning timeline. But it is a rather long post. So we've decided to break it down into two separate posts, with less of the detail, to make it a wee bit more manageable.

So this post is concerned with the wedding planning jobs you need to tackle in the 12-18 month period before the wedding.
For a downloadable and printable list of venue walkthrough questions click below.
1. Set the date – Have an idea of your preferred date
Decide on the sort of wedding you want. Are you looking for a winter wedding, a full blown summer do or do you have a date significant to both of you?
Knowing this will help you to choose your venue as they will have a different look and feel depending on the time of year.

There are ways to give yourselves more options. Consider booking a mid-week wedding instead of the usual Saturday.
The suppliers you really want could have more availability for weekday weddings. Registrars and Celebrants may also have more availability for midweek ceremonies.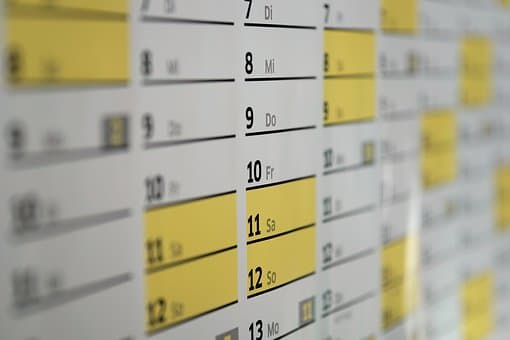 2. Set a realistic budget
No wedding is worth going into debt for. Decide on your priorities, items or services that are important to you. And add in a bit extra for a contingency – because you never know.
3. Draw up the guest list or lists
Knowing your numbers will help you with your venue search. Shortlist the venues that will cater for your numbers. This reduces the leg work and help to avoid the stress of viewing venues too big or too small for your wedding party.
4. Book your venue (s) – as soon as you can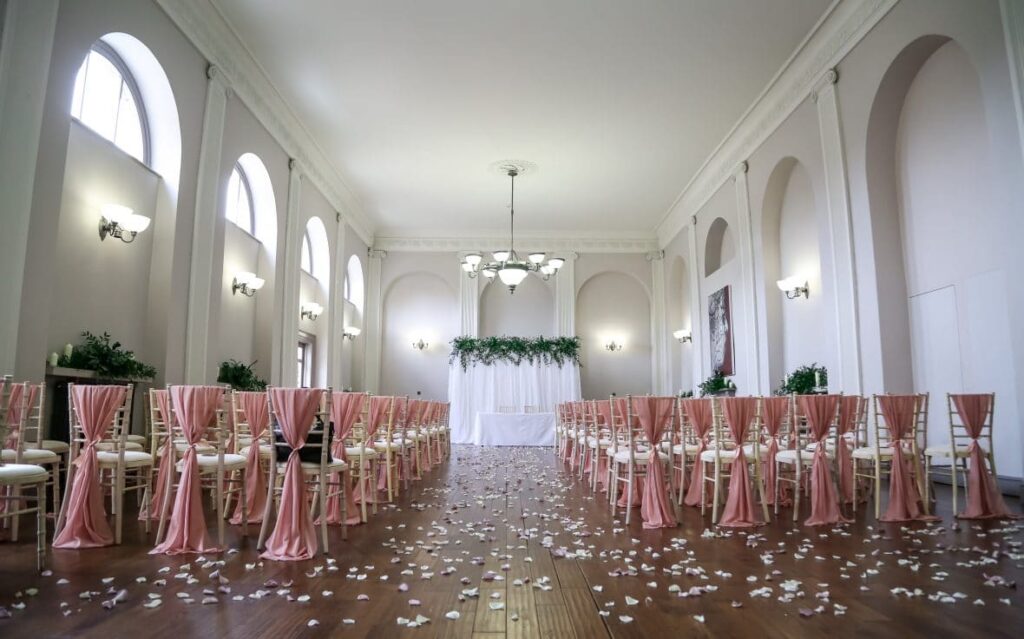 After you have fixed your budget, this is the first item on your wedding planning timeline that needs your attention.
A good place to start are the wedding directories like the White Wed Directory. You will find a good selection of venues and usually listed under regions.
You can also find venues listed by categories ie. Quirky Venues, City Venues, Country House Venues.
It's almost impossible to plan anything else or book your suppliers until this one is sorted out.

Do see the full post for more detail.
5. Send out save the date cards
You could sign up to a wedding website to send out save the date notices to your guests. This is a fab way to safeguard your environment while generating less paper waste.
6. Are you willing and able to do the planning yourself? Decide now!
You can do it yourself of course. Or you can decide to call on the worth-its-weight-in-gold expertise of a wedding planner/venue decorator. In which case, Fabulous Functions UK is here to help!
7. Select your wedding party: bridesmaids, ushers, best man etc.
They want to enjoy then journey with you knowing they are a part of your fabulous tribe.
8. Book your photographer and/or videographer
Photographers and videographers often get booked up to 18 months before a wedding. If you find one you love, confirm your date with them to avoid disappointment.
9. Meet your minister/registrar/celebrants
And be prepared with everything you want to ask about your ceremony.
10. Book your DJ/Band/dancing girls/chamber quartet – or whatever it might happen to be – and don't forget the catering either!
It's never too early to secure your favourite suppliers. Ask for recommendations. Other suppliers will know who are the best in the business. Those who will give you fabulous service and attention to detail.
So that's the big top ten planning decisions to make in the 12-18 month period from the engagement ring to the wedding ring.

Your journey along your wedding planning timeline is well underway.
Time for a breather and a cup of coffee !

Other things to think about are:
Booking your cars/bus/horse or whatever mode of transport you want.
Finding a florist
Book a toastmaster or master of ceremonies
Take out wedding insurance and ….
… THE DRESS – If you haven't already – start now!

If you're going to have a couture bridal gown made then you must start now. To buy a designer dress allow 6-8 months. For off the peg or second-hand then 6-8 weeks should be sufficient for necessary alterations.
Do check the availability of a good seamstress as there are peak times when they are rushed off off their feet with alterations.
Now follow this link for what to do in the period 6 months to the big day.