Things to consider when choosing bridal and venue accessories
When you're planning a wedding there's a mammoth list of things to think about. Then there's things to think about the things to think about! Before you do a passable imitation of Gustav Klimt's 'Scream' let me explain:
Just one of the many things on your to-do list is choosing such bridal accessories as bouquets and buttonholes. Then there's venue accessories such as chair covers, backdrops and of course your colour scheme.
Indeed, before you get even that far, there's the venue to find and the date to confirm. Then the process of asking friends and/or relatives to take on special roles in your wedding party begins.
You'll need to consider the style or theme you have in mind. Then you will start thinking about:
Whether you're happy to shop for 'off-the-peg' bridal and venue accessories
Or if you want to seek out custom-made/bespoke items
If shopping locally or supporting independent businesses is important to you then you will find may independent suppliers happy to create bespoke items for you.
The facts and figures quoted in this Forbes article '43 reasons you should support small and independent businesses' relate to the USA. But the principles it describes, apply as well to the UK as anywhere else. A notable one being this:
"Most independent businesses are run by people – not by boards, not by stockholders, not by algorithms. And so you get a different kind of care and quality in their product because their work is a reflection of themselves. Instead of focusing on the next market they're expanding into or the next round of funding they're raising, they're focusing on the details and being the best they can be."
Of course, the range of bridal and venue accessories of which you might seek a bespoke or custom-made option, is limited by nothing other than your imagination. Wedding stationary aside, you might well source bespoke suppliers for accessories such as:
Bride and bridegroom chair covers
Silk bouquets and buttonholes
The 'ask gift': personalised, bespoke gift boxes for making that request for special wedding party services: best man, groomsman, maid of honour
Wedding favours and gift boxes
Fabulous Functions UK is able to provide you with a selection of custom-made wedding items. Some of them, the bride and groom chair covers the floating cake table arose out of customer requests. Unable to find what they were looking for elsewhere, and having met us at wedding fairs, they came to us and discussed what they wanted. Then we designed the items in question, made them and delighted the client.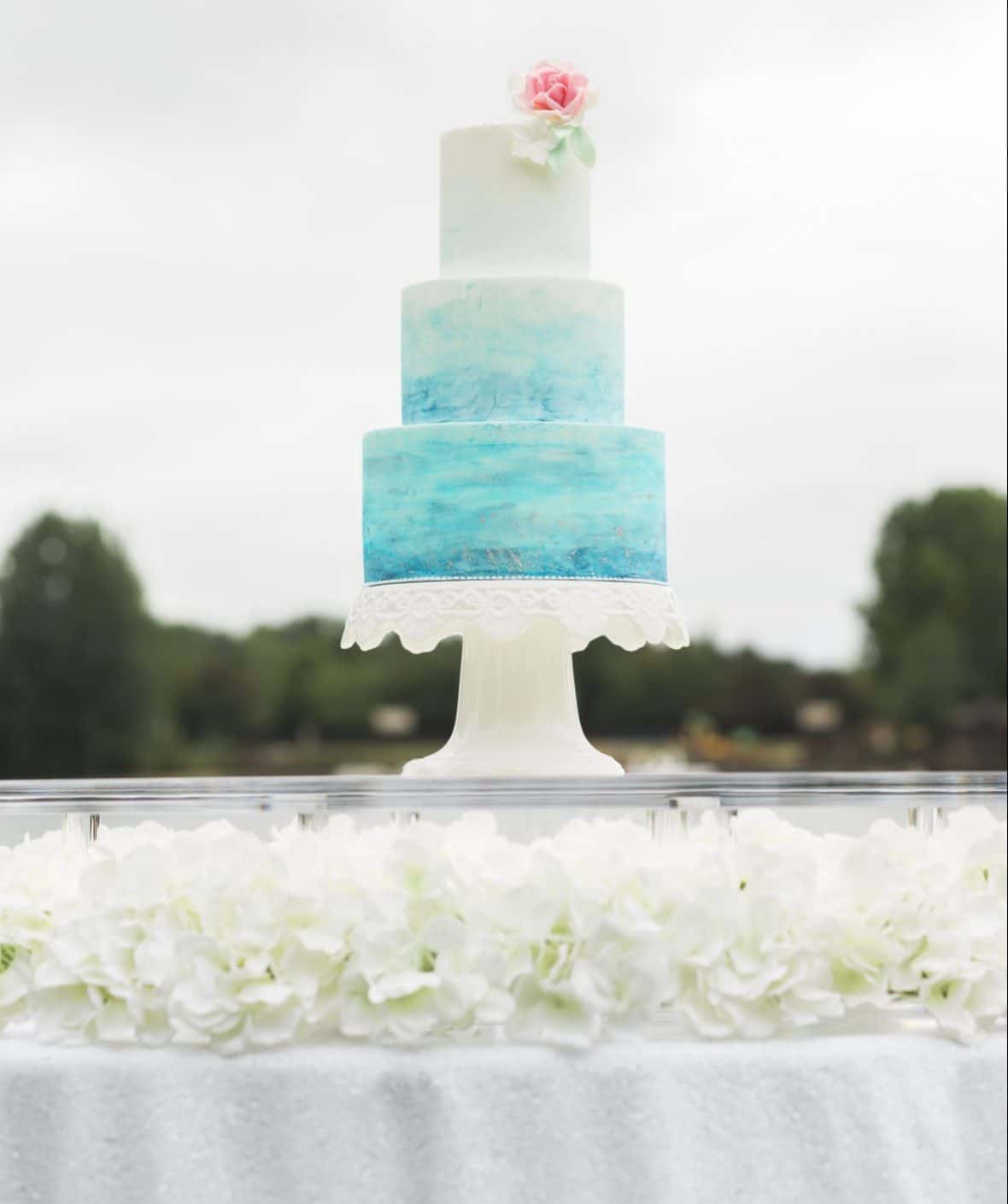 Our tailor-made bride and bridegroom chair covers make plain the position of the main characters as masters of all they survey!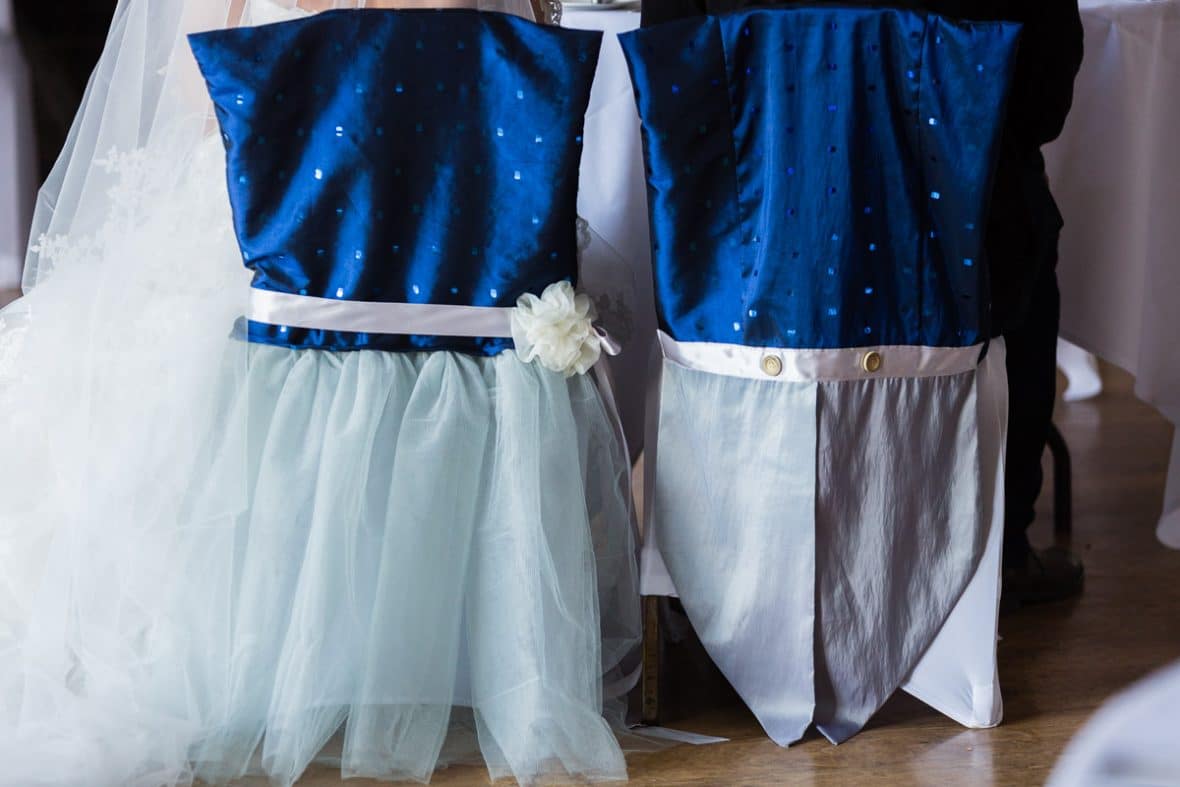 Wedding Florals – Silk or Fresh
Silk flowers: there's lots of benefits to choosing silk flowers over fresh. So many in fact that we wrote about them and you can hop over to our blog and have a read of 'the benefits of silk flowers' .
We offer a range of wedding flower packages that cover all your needs.
Perfect for a vintage themed wedding is our beautiful brooch bouquet.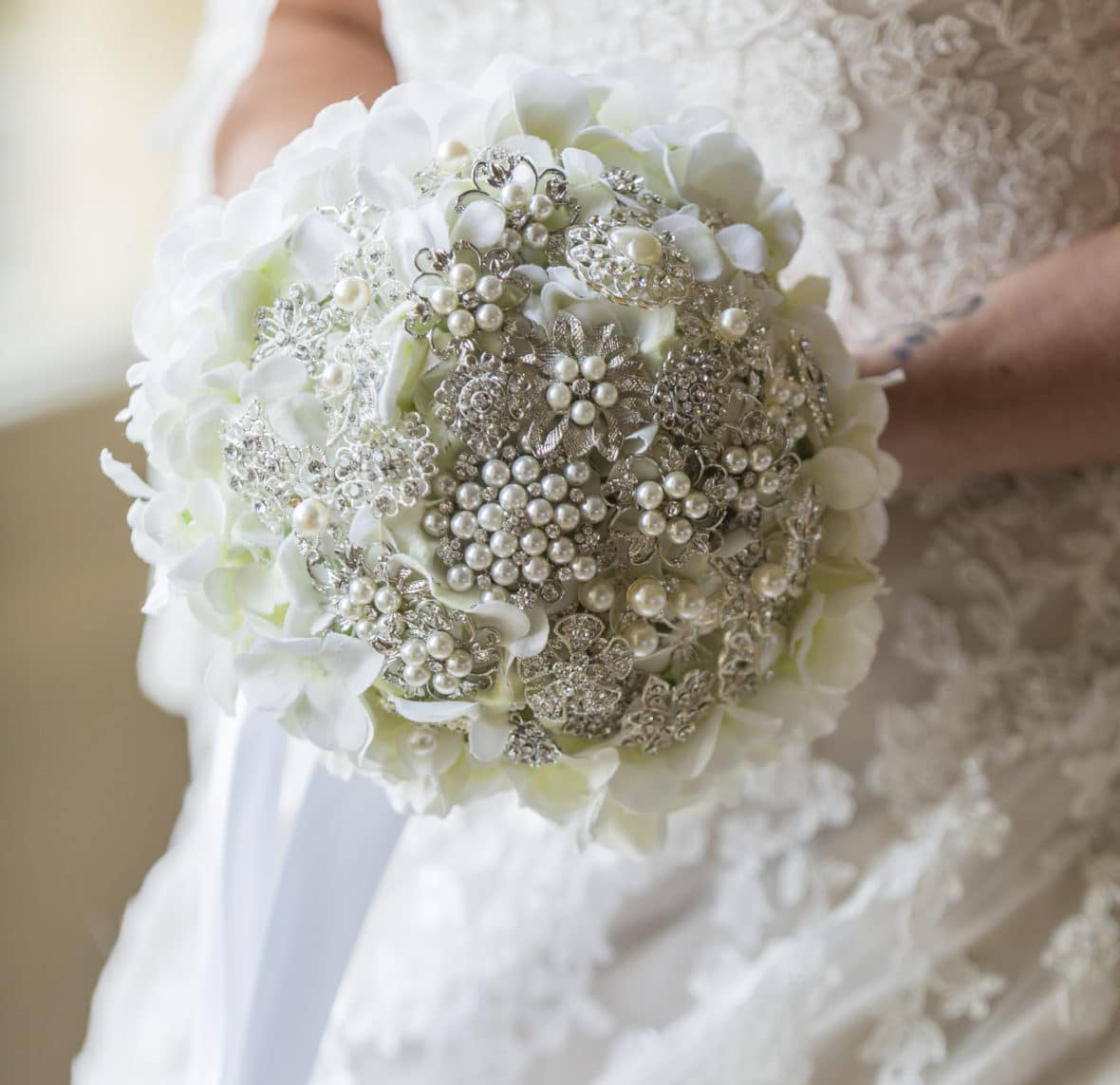 But if a dramatic look is what you're after then take a look at this stunning silk, calla lily bouquet.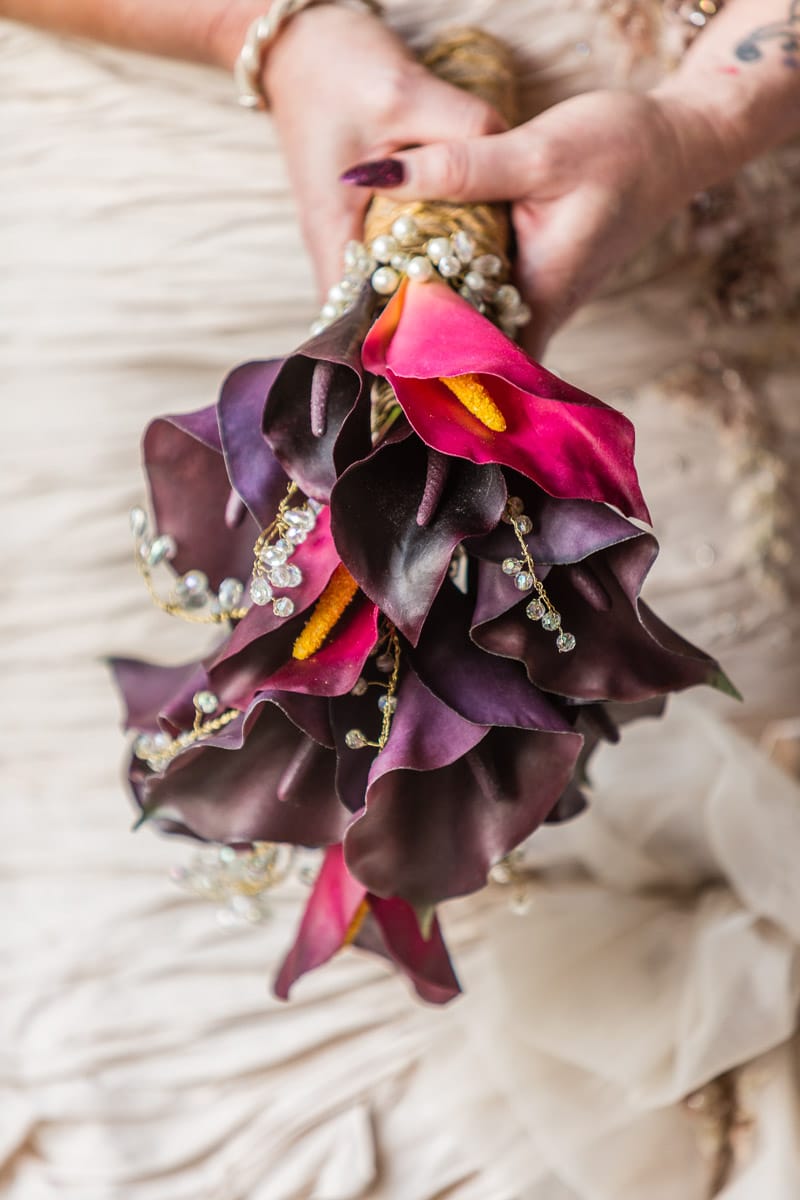 Here at Fabulous Functions UK we pride ourselves on our ability to respond to customer's needs. So, should you have an idea for something that you're struggling to find, do talk to us! We may well be able to help you.
You'll find us on the usual social media channels: Facebook, Twitter and Instagram.Or drop us a line on: hello@fabulousfunctionsuk.com