A rose gold wedding theme for Sam and Lucy
Meeting Lucy and Sam at the Kings Head Hotel was so much like meeting old friends – because we'd communicated so much in the previous weeks. I had a good grasp of the vision they wanted to create and had with me many samples of the colour tones in the fabric they'd chosen with which to create a gorgeous rose gold wedding theme.

I also had with me many samples of agate slices for them to choose from. They loved the ideas of what the French call "joindre l'utile à l'agréable" – a lovely phrase that translates to "to combine the practical with pleasure."

In this instance the agate slices would serve as both guest place names and guest favours. Sam and Lucy chose the natural colour agate slice as they were the perfect complement for the rose gold tones of the vertical drops they'd chosen for the chair decor.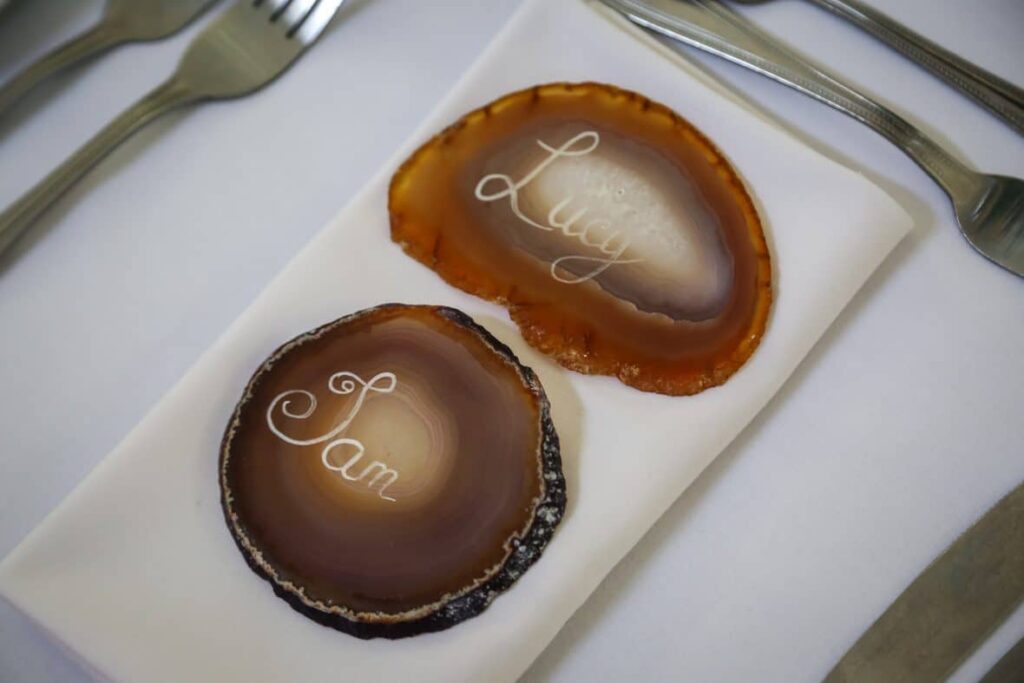 Fast forward many months and the much-planned and much-anticipated wedding day arrived. They and we were super excited to see all the planning and preparations come to fruition in the rose gold wedding theme that Sam and Lucy had wanted to create.
Rose gold themed wedding decor
The decor was classically elegant in its simplicity and the rose gold theme suited the venue beautifully.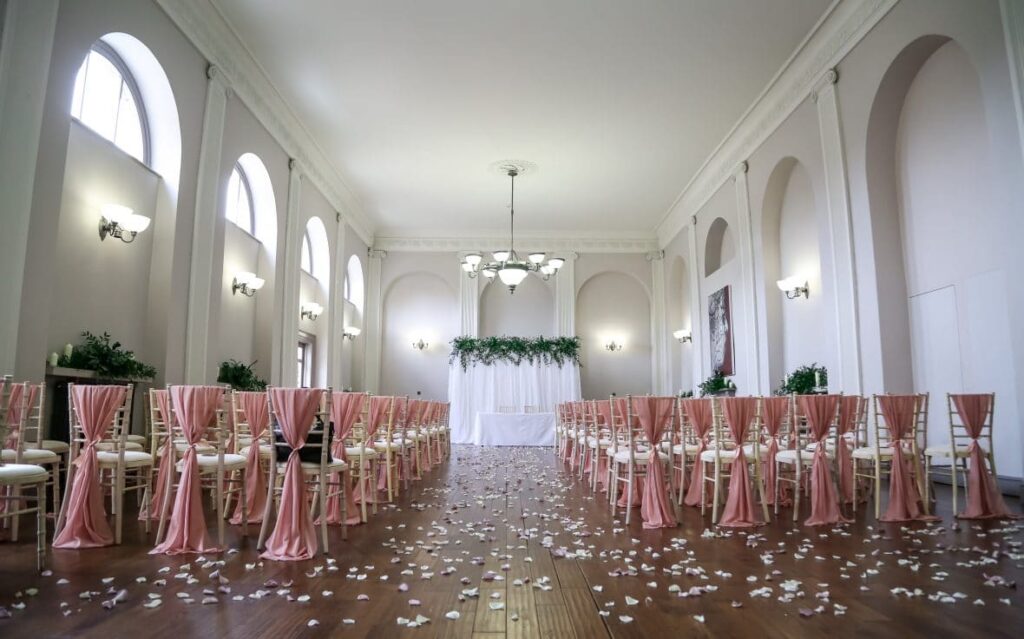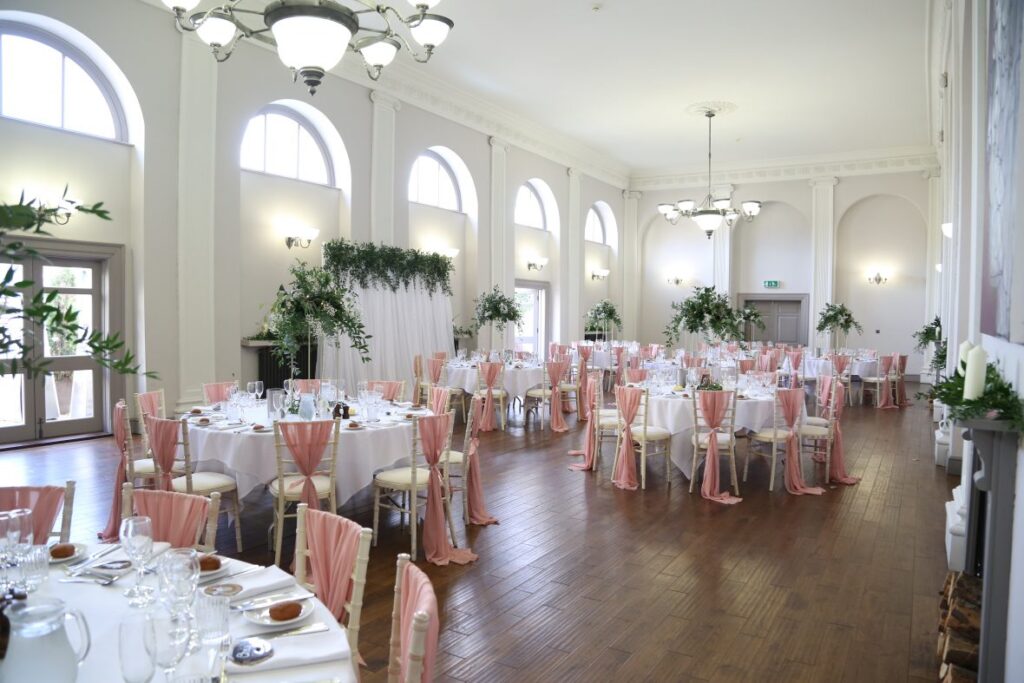 The personal touches were apparent everywhere in the decor and especially in the personalised post box for the guests to leave their card and gifts. And the table plan continued the rose gold theme of the wedding decor.

NB: We have a selection of wedding post boxes for hire and you can find them all, including the one you see here, in the treasure trove section of this website.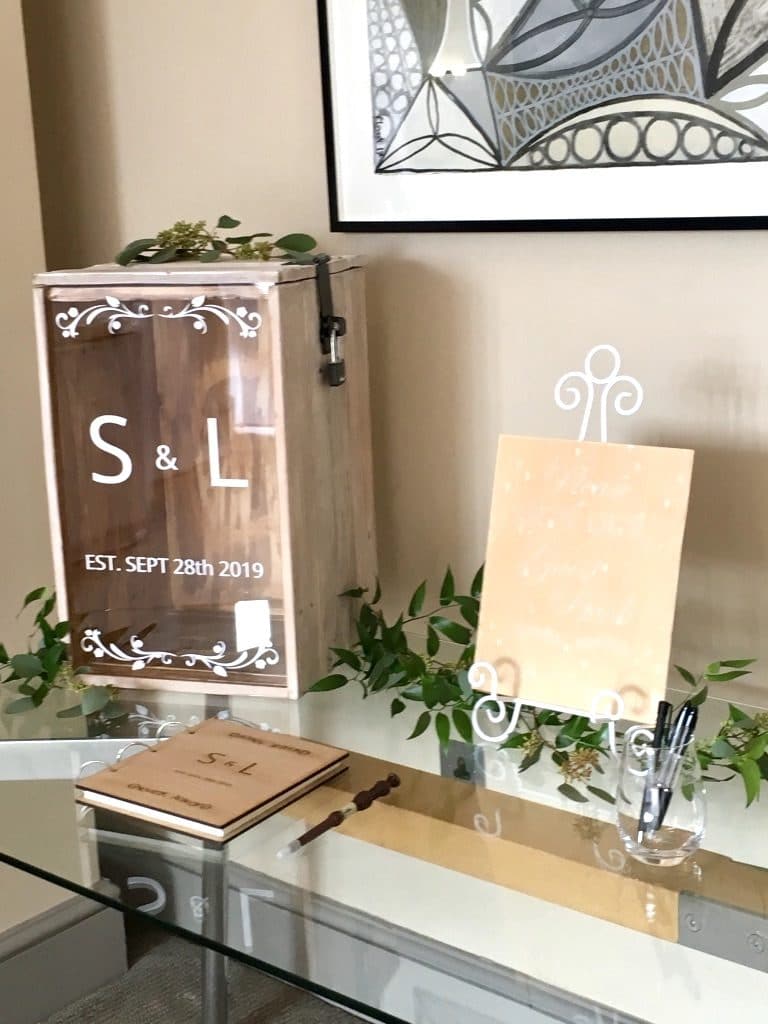 "We had an absolutely perfect day!! Thank you so much for all of your hard work and efforts, we couldn't be happier with how everything looked!"

Lucy and Sam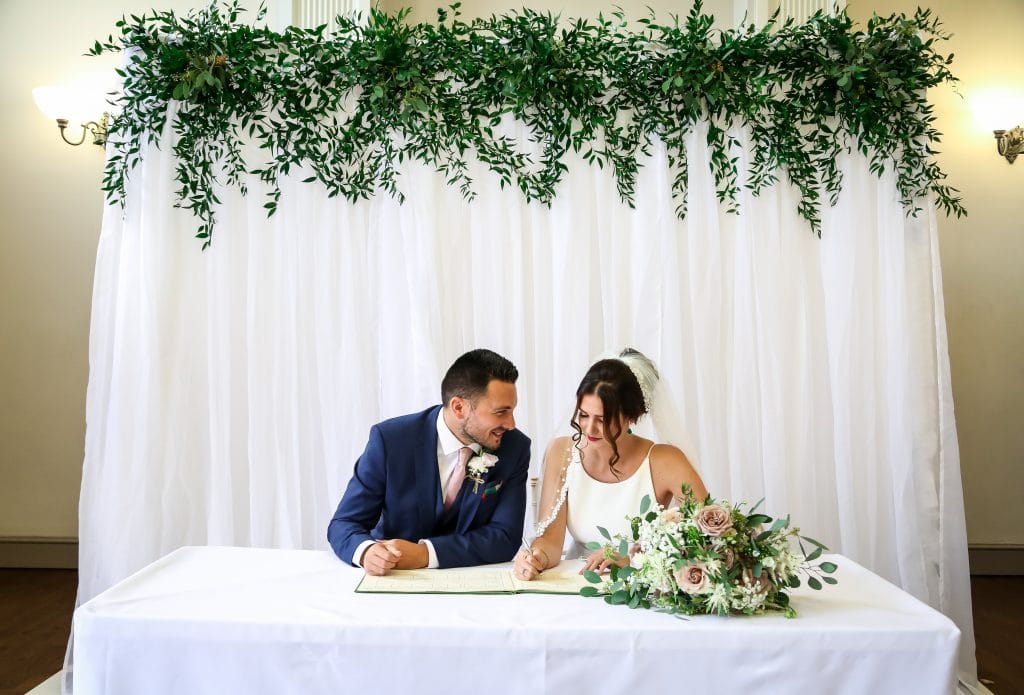 For more inspiration
If you want to get an idea of how we work and what we do checkout our Instagram and Facebook feeds for inspirational images and ideas. We update them both on a regular basis.

And also the section on our blog that has a range of venue styling themes to inspire you. And of course, we're always happy to chat and bounce ideas around. If you've looked through our website and not seen what you're looking for please don't go away without talking to us first. If we don't have it there's a jolly good chance we can either source it for you or make it for you.

We have a web form here: https://www.fabulousfunctionsuk.com/contact-us/ but if you prefer to pick up the phone or drop an email here's how you can:
Mobile: 07511 842 451
Email: hello@fabulousfunctionsuk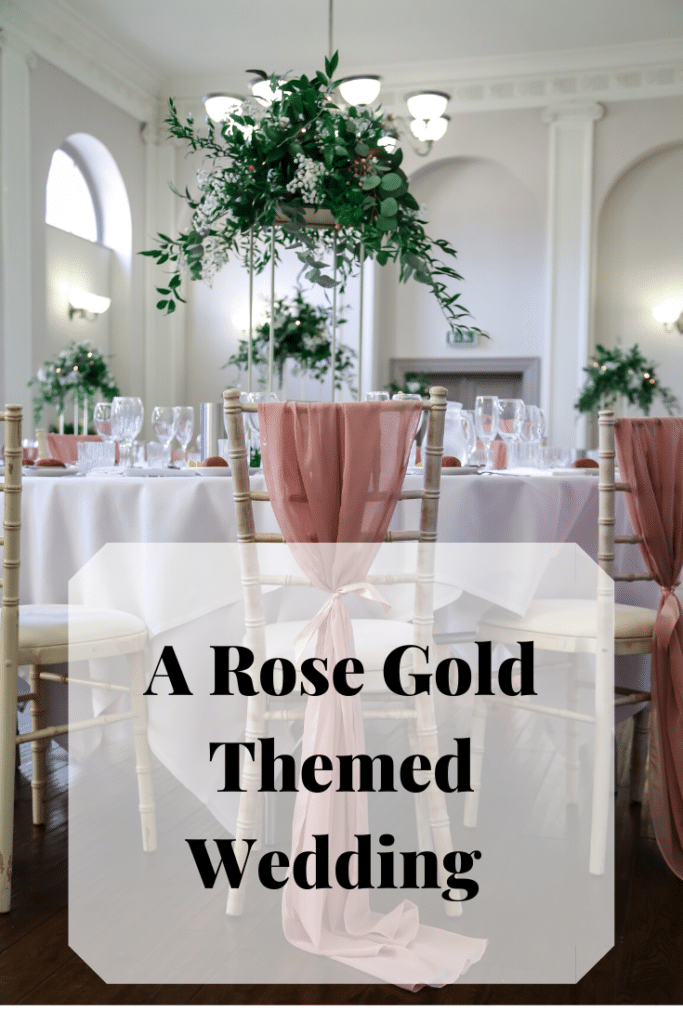 Photos on this page by kind courtesy of the fabulous Twirlygirlphotography