After signing the register, your wedding first dance is the first thing you'll do together as a couple.

Are you stressing over choosing the song? Are you worried it won't be appropriate or the guests won't like it? If you and your husband-to-be already have an 'our tune' then, so long as it's clean and wedding party friendly, you probably don't need to read any further.

But, if you're not one of those couples, then you could be agonizing over the piece of music to which you intend to step onto the dance floor.
Wedding First Dance
You need to tread carefully here – did you see what I did there? This could be as tricky as who you're going to sit your great-uncle Fred next to – what with his repertoire of off-colour jokes and his habit of blowing his nose REALLY loudly.

You can of course play it safe with some classic first dance songs, or you can look for what's trendy at the time of your wedding and go with one of those. Alternatively you can quickstep to your local dance school in an effort to impress the guests with some slick salsa moves. To mix the dance step metaphors somewhat.

Decisions, decisions, decisions
So if you've not yet started to think about this one then dig out your dancing shoes because Fabulous Functions UK is here with some foot-tapping tips to get you started.
The First Dance Song Suggestions
And, in no particular order, here are a few more suggestions for wedding your first dance songs to consider.
When Love calls – Atlantic Star
What a Wonderful Thing Love Is – Al Green
Love of My Life – Brian McKnight
Real Good Hands – Gregory Porter
The Closer I get to You – Luther Vandross & Beyonce
All My Life – K-Gi & JoJo
If I Ain't Got You – Alicia Keys & James Taylor
Amazed – Lonestar
I Don't Want to Miss a Thing – Aerosmith
At Last – Etta James

And if there's not enough for you there, then You and Your Wedding have a list of 100 first dance wedding songs for every kind of couple.

I love them all and want to have lots of first dances. If you can't decide on one dance that you both like then why not have all the songs you both love.

Have some fun and create your very own first dance mashup! Have a look at this couple and see what fun they had with their Wedding Dance mashup.
Your wedding first dance can be as choreographed as you want or you can be spontaneous and make up your moves as you go along. The essential thing is: have fun!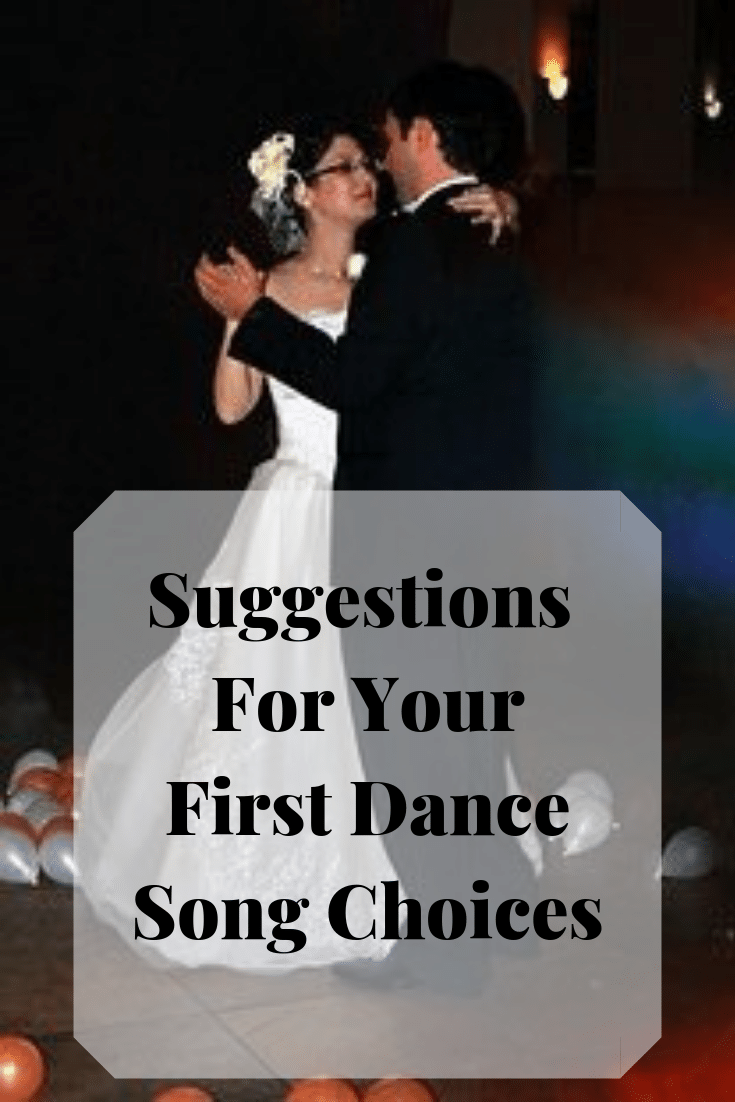 Contact us