Giant garden games for hire. So, you're planning a wedding or a special celebration and you want something a bit different. Either in place of a modern beat combo or disco – or to bridge the gap between the end of the wedding breakfast and the wedding singer starting their set. Or simply to help keep younger guests amused.

Have you considered giant garden games? They might be just what you're looking for. Who doesn't love Connect Four or Jenga? Well they're even more fun in outsize form! And we have five giant garden games for hire!
Giant Garden Games for Hire – for indoors or Outdoors
Giant garden games are of course fantastic if you're having an outdoor wedding or party – a big BBQ party for example. But you don't have to be, to find a use for them – they work as well inside too. Wherever you plan to use them – or have to use them because of unexpected and unwelcome weather conditions – they offer hours of fun for the young or the young at heart.
Giant Garden Games Hire Packages
'Oh, we've got a giant Jenga in the garden shed' – is what you could be thinking now. Great! But if you don't, don't panic. Because we've got a brilliant giant garden games hire package.

Contact us here to enquire.

We've got FIVE giant garden games for hire. You can choose to hire any four of them for the package price of £50, to delight your guests.
The Five Giant Garden Games
Jenga – our giant Jenga stands 5 feet tall when built. Challenge your guests to build this it as tall as they can before it tumbles.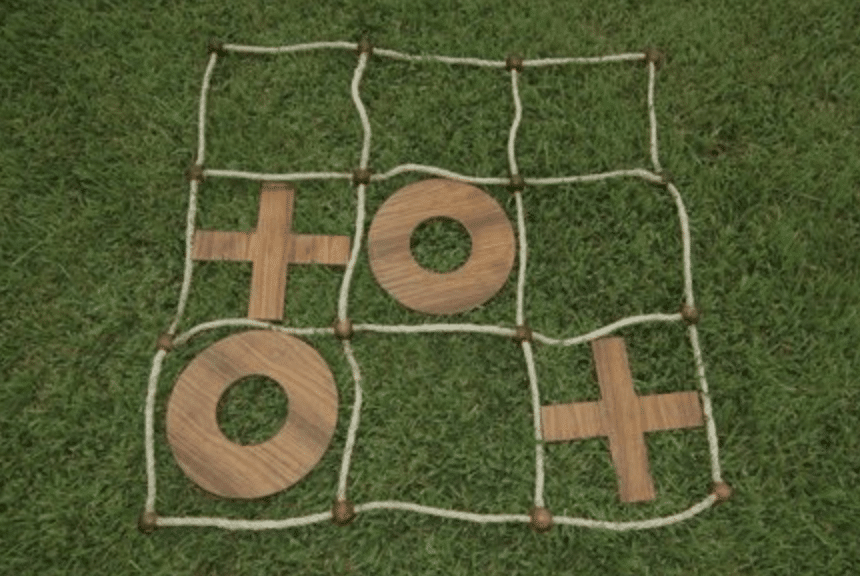 3. Skittles – This forerunner of modern bowling is an old lawn and pub game. Our set contains nine skittles, a king pin and three balls.

Each skittle is 23 cms high.
4. Connect Four – Standing at a mega 100 cms tall and 120cms wide, this giant Connect 4 comes with extra large discs. We don't guarantee that they'll help you to win though.
5. Giant Dominoes – We wager your grandparents never saw dominoes like these!

The game of dominoes has been around from as early as 1120 CE, in China. Though we suspect not in giant form like these.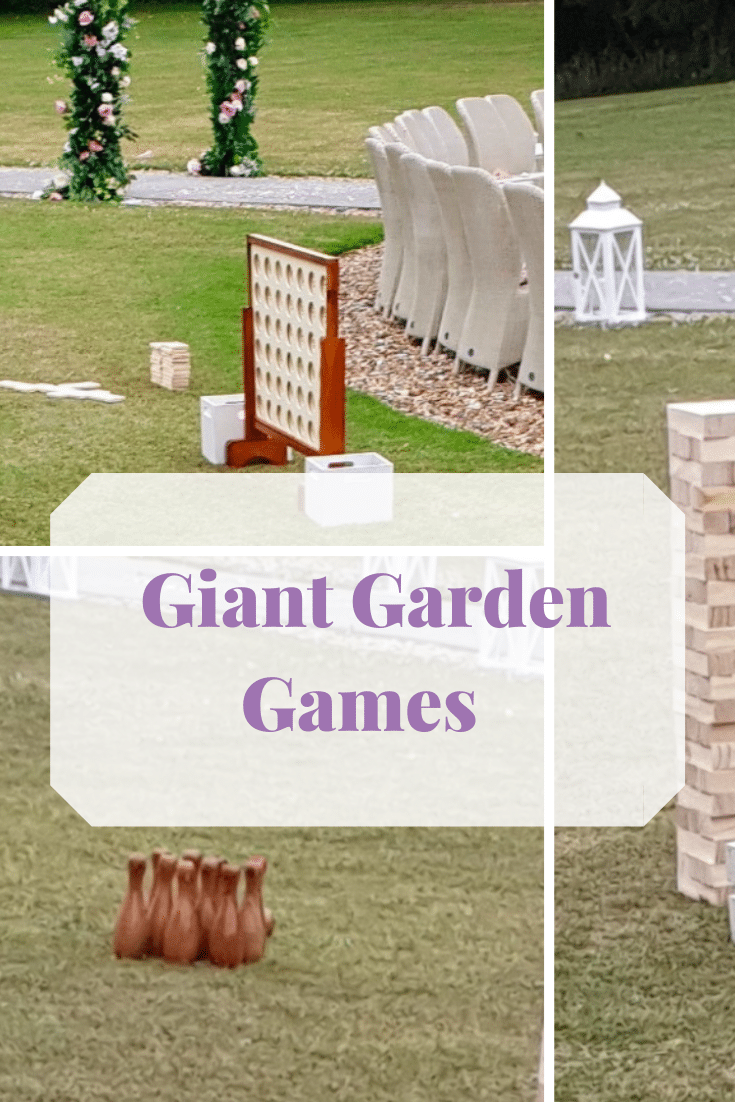 Other packages – we offer a range of venue styling packages to meet every need. We have four venue styling packages for you to choose from.