Vintage Venue Styling Ideas
Vintage Venue Styling Ideas.
There's no denying that the more high-tech the world becomes the more many of us hanker for days gone by. The creators of the technology we use understands this and use icons, called skeuomorphs, that retain ornamental designs necessary in the original. So when we save a Word document we click on an icon showing a floppy disk – how long have they been gone now? In similar vein we have an image of an old-fashioned waste bin for our electronic trash and an actual camera instead of the lens that our smart phones actually have. To name but a few.

And this hankering for the past extends to clothing, many people like to dress in vintage style, and interior design too.
What is vintage?
We can define vintage as the period when an item was produced or how long something has existed and its recognized quality. Vintage can refer to an age between twenty and ninety-nine years. In comparison, antiques tend to be 100 years or older. The term retro we can apply to something with a vintage of fifteen to twenty years. Or – retro items can be new but yet made in a retro style.
If you've got a passion for a particular period – or vintage – and are considering having your wedding themed in it read on.

In this post we're showcasing some ideas for the 20s, 30s and 40s. The F.Scott Fitzgerald novel, The Great Gatsby offers oodles of venue styling inspiration. As do the 1950s and 1960s – think Teddy Boys and Rockers and those full circle skirts for the former and Mary Quant style and Pop Art for the latter. And vinyl records for both those eras. Though they've made a big comeback! Who saw that coming?

Do remember that vintage is a good way to go with a travel-themed decor. We've got a useful blog post, for you travel lovers out there, stuffed with how-to information on creating a Jules Verne Around the World in Eighty Days theme. Obviously you can hire a lot of the necessary accessories from Fabulous Functions UK. And of course, eras are not the only way to theme a venue decor. For instance vintage suitcases and a vintage globe will add an authentic look.

Colour and even seasons can all be mined for ideas. Why not have a browse through our blog here for a variety of venue styling themes?

If you don't see what fancy on this page don't hesitate to get in touch. We love to bounce ideas around. It's one of our favourite things. You'll find our contact details here. Follow the link and you'll find a webform. But if you prefer you can email us here: Email: hello@fabulousfunctionsuk.com Or pick up the phone and make a good, old fashioned phone call on: Mobile: 07511 842 451

What follows now then are some gorgeous ideas for a vintage inspired venue styling.

Vintage Venue Styling Ideas
The roaring twenties vintage styling ideas – think the flappers, long strings of pearls and the Charleston dance for this era.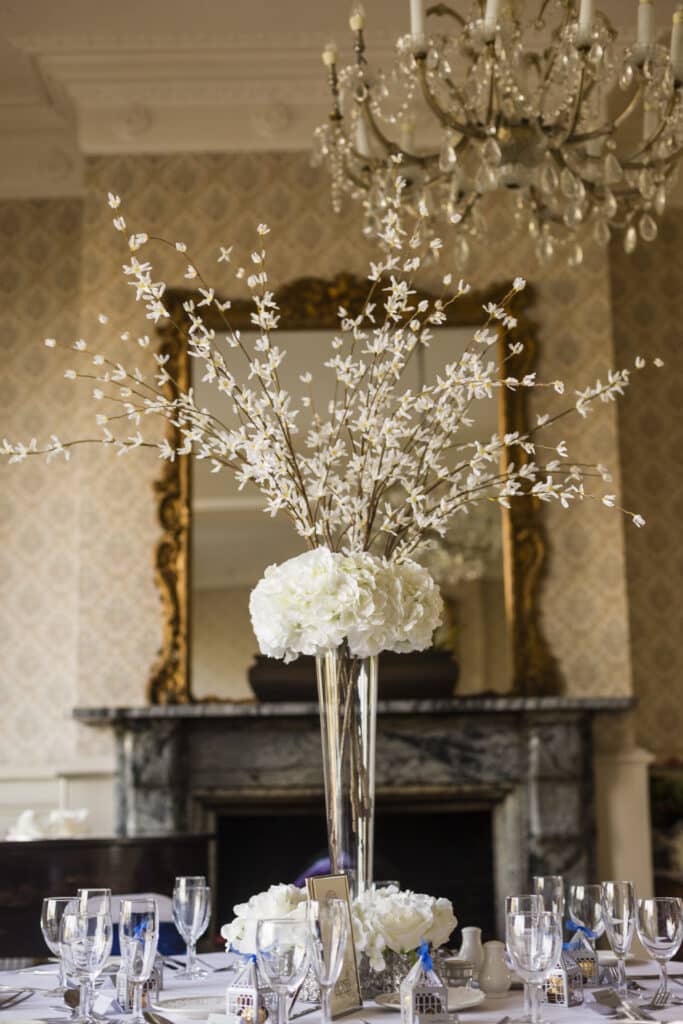 The 1930s Era venue styling ideas –
The monochrome look suits this era perfectly. Add a little sparkle with the use of sequinned table linen and sequinned chair caps.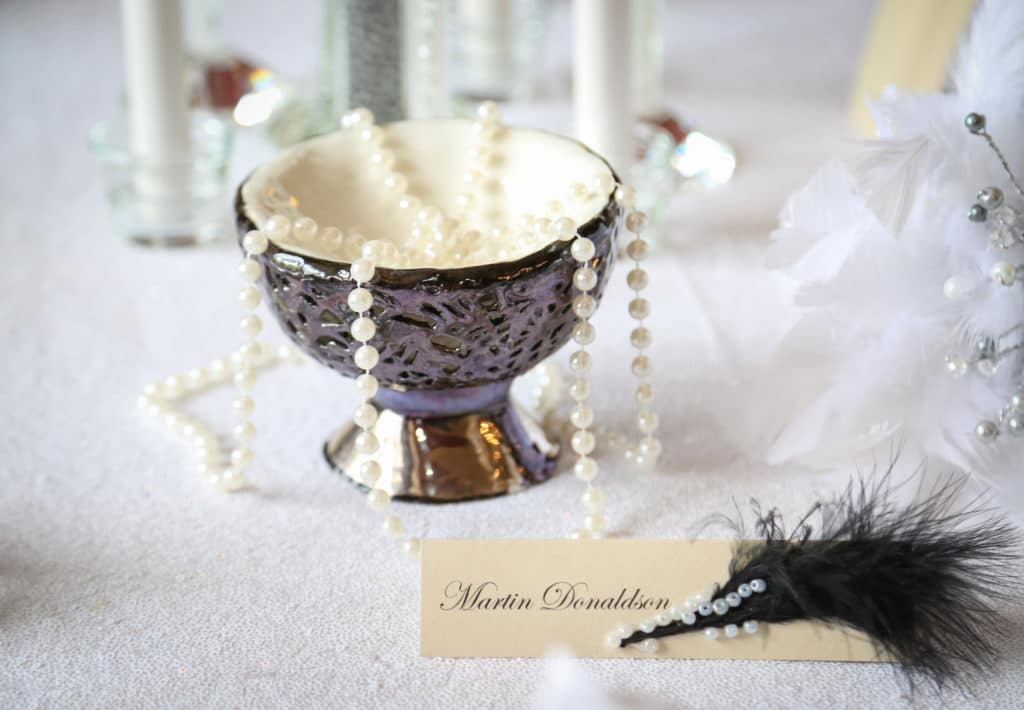 In these images find ideas for where and how to use sparkles and crystals to create a fabulous elegant monochrome themed wedding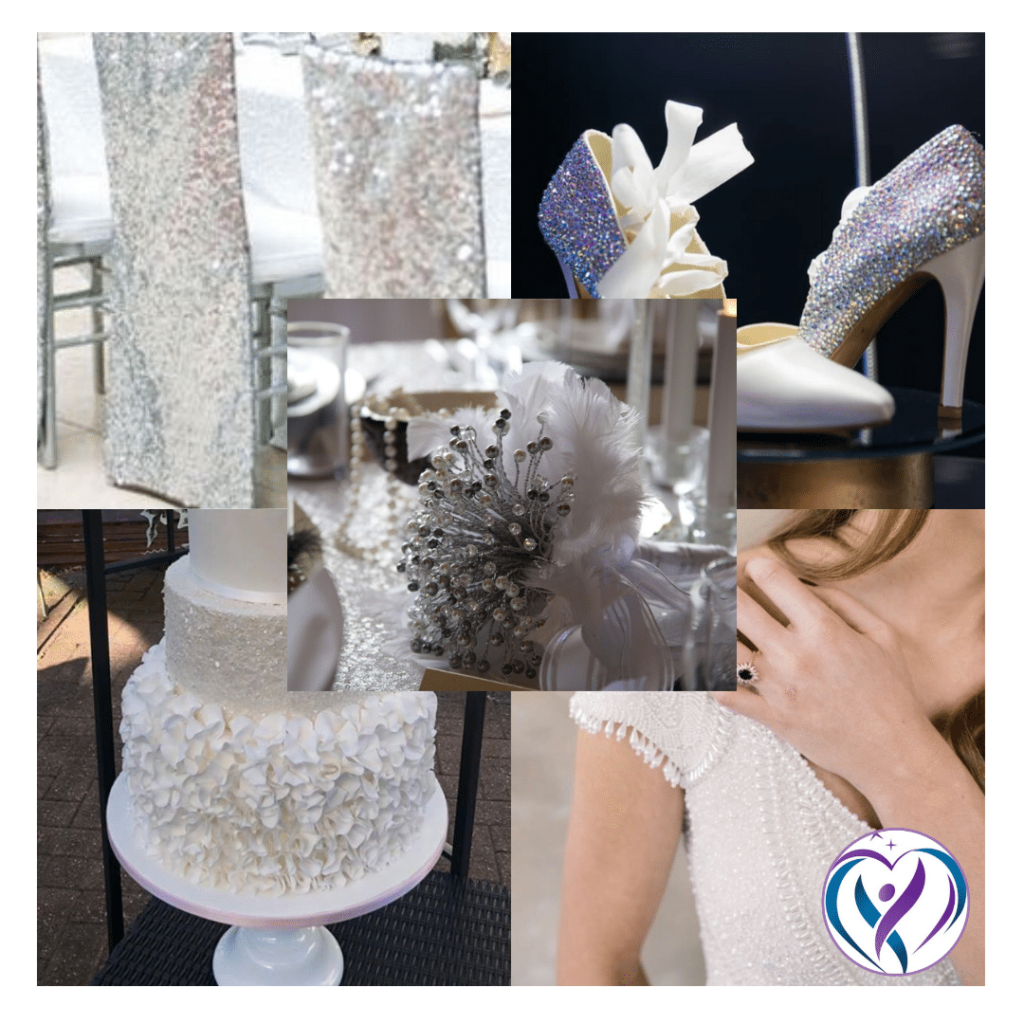 And if you want to get an idea of how we work and what we do checkout our Instagram and Facebook feeds for inspirational images.