Lanterns Candlesticks and Votives

Lanterns, candlesticks and votives – use them to bring warmth, sparkle, ambience and atmosphere to your tables and around your venue – whatever the occasion. After all – who doesn't love a candlelit room?

There are many good reasons why we light candles. We use them for celebrations, for romance, for spiritual purposes – and they're come in jolly useful when there's a power cut! But when it comes to a wedding or other special event, candles, whether scented or un-scented, are second-to-none when in the mood setting stakes. While the Danish art of hygge, as this Visit Denmark website explains, is about much more than candles, it's fair to say the Danes have got mood setting down to a fine art.

We've got a super range of lanterns, candlesticks, candelabra and votives available for you to hire.

There's more information about some of what we have at the bottom of this page.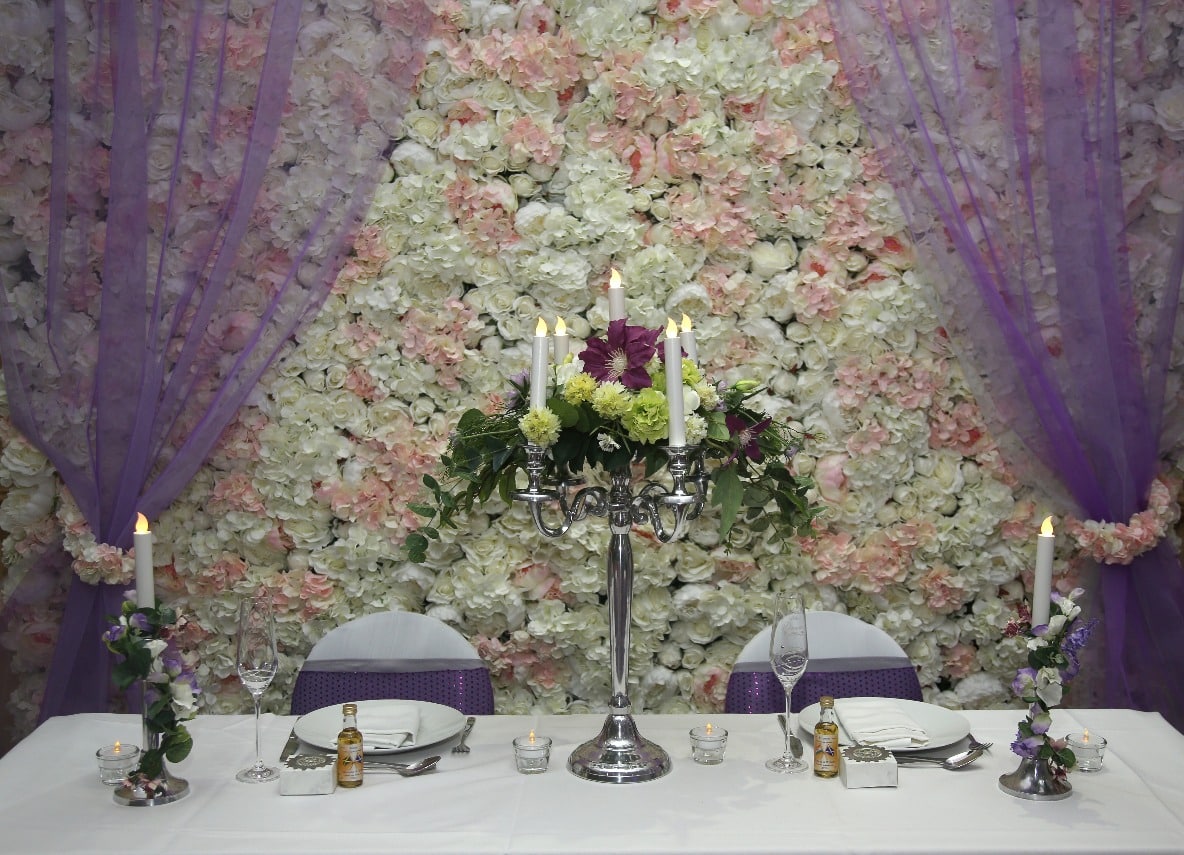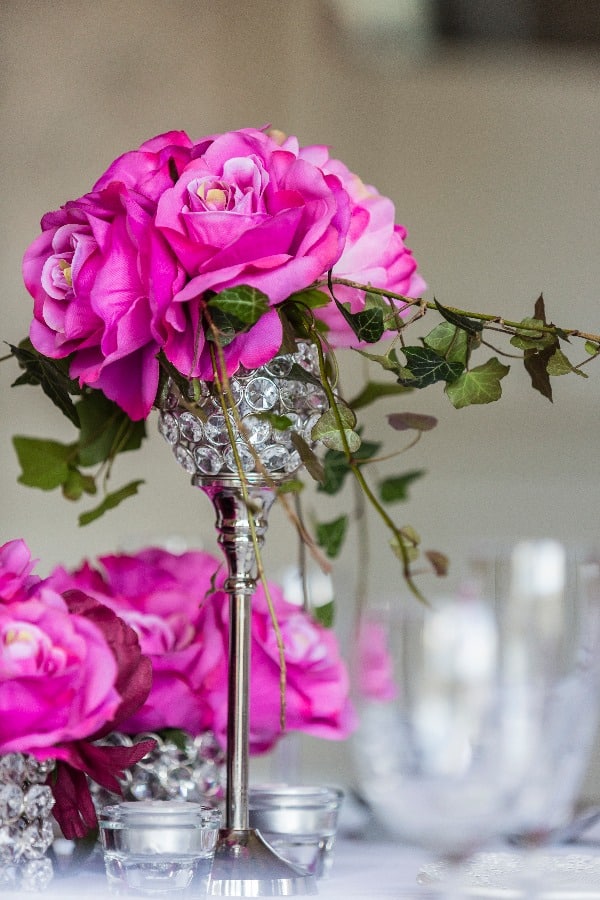 Lanterns Candlesticks and Votives
Lanterns
We have a lovely choice of oriental or vintage-style lanterns for hire – the one in the image below is typical. Strategic placement of the lanterns around your venue, will create a warm and welcoming glow for your guests.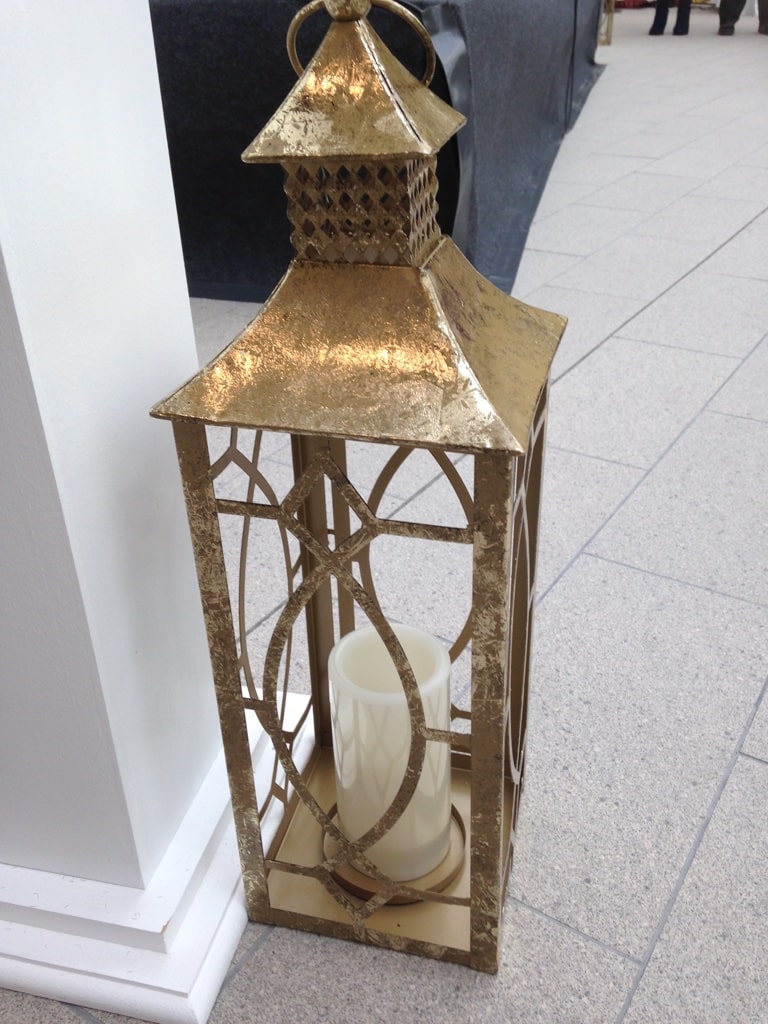 You can of course use the lanterns as they were intended by putting candles in them. Alternatively you could fill them with flowers. That's so pretty for a spring/summer wedding. For a winter/Christmas wedding you might pile sparkly baubles or fairy lights into them. The only limit is your imagination. You can use vintage bird cages in a similar way.

Oriental And vintage style lanterns hire cost : £7 – see the bottom of the page for more hire information.
Candlesticks and tea-light votives
Candlesticks hire cost : from £1.50

Tea light votives hire cost : From £0.50
Choose from a range of pilar candlesticks. We've got various sizes and designs of brass candles sticks, crystal candlesticks and silver or gold toned mercury finish votives. Not to mention glorious glass of course.

We have copper hexagon shaped holders are perfect for an industrial theme. We also have a small number of these hammered copper tealight votives – a delightful accent for a rustic or barn style decor.
Candelabra
Deserving of a page all its own, it's so stunning, is this simply stunning glass candelabra.

If you're opting for a sweetheart table rather than dealing with the potential complications of a top table, then this candelabra makes a fabulous focal point, as you can see from these pictures. It will draw all eyes to you and your betrothed. Which of course is absolutely as it should be!

Don't you think this is glorious?
The Fabulous Functions Treasure Trove

With the extensive range of accessories available for hire in our treasure trove there's no need to buy your accessories – and then wonder what on earth you'll do with them after the wedding.

Contact us for availability of the lanterns candlesticks and votives and to book your date.

The hire cost for any illumination accessories includes delivery and collection within a 10-mile radius of Swindon, alternatively you are welcome to organise collection and return of the hire item yourself.

Please see our Terms and Conditions
To see our work in action visit our our Instagram and Facebook pages. You'll find tons of style inspiration on both those platforms.

And do also check out our blog: https://www.fabulousfunctionsuk.com/blog/ Within that you'll find accounts of real weddings and suggestions on how to set up different themes for your wedding or party. Whether it's theme set around a season of the year like this autumn themed wedding. Or, and this isf ab if you're both globetrotters, this post on how to create a travel-theme for your function is full of top tips.