We loved creating this rustic themed wedding for Mel and Martyn. They were a lovely couple to work with and it was such an honour creating their wedding decor using bird cages and the fabulous linen hessian sashes.
The wedding was held at lovely wedding venue, The Crown and Crucis Hotel in Ampney Crucis, Gloucestershire.
Flower wall backdrop – A flower wall is quite the most fabulous way to inject some 'oooh' and 'aaaahh' into your venue decor. Whatever the occasion you're celebrating, look no further than our stunning floral backdrops to form a stunning focal area at your venue.

Here we used our Rosella – a blush pink and cream silk flower wall. We used it at the entrance for Mel and Martyn's wedding ceremony. This flower wall comes in two sections each measuring 3 metres. You can hire the sections singly or together if you need a longer length. The Rosella offers floral flexibility because we can customise its top section to complement your décor and colour scheme.

Find out more about our flower walls here.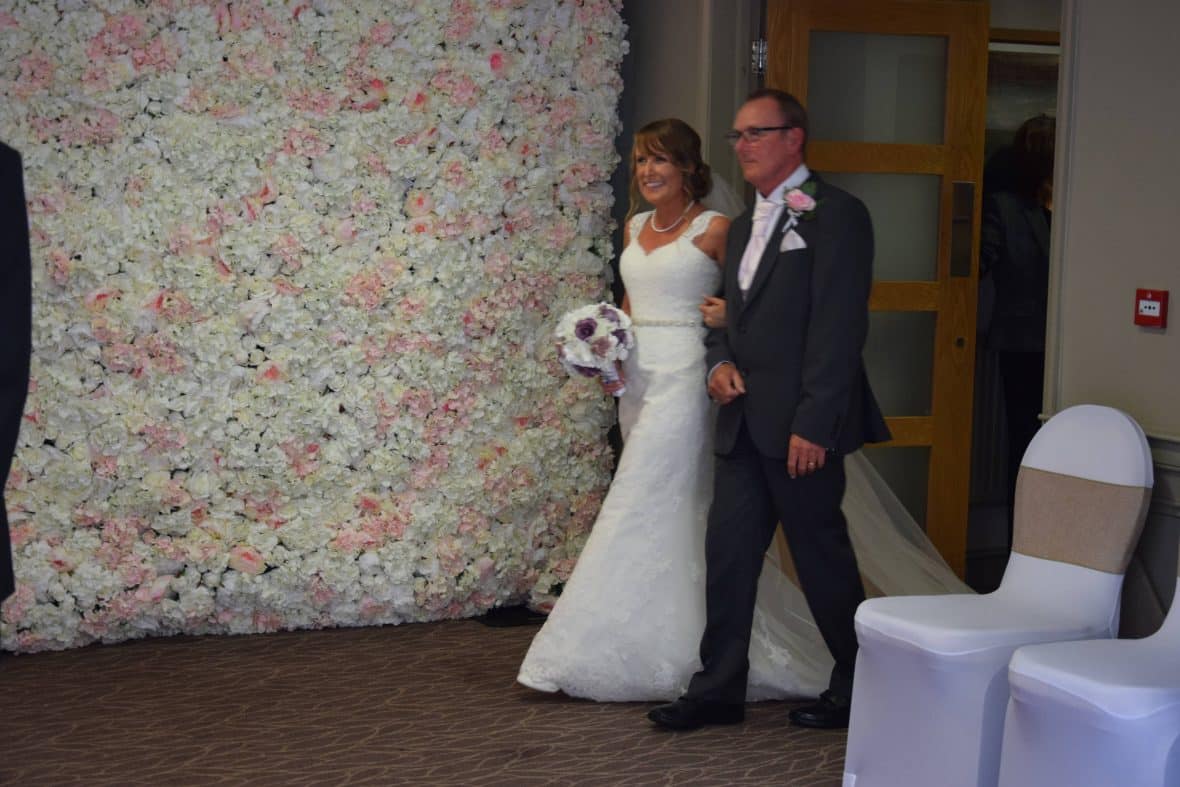 Silk bouquet for the bride and silk buttonhole for the groom.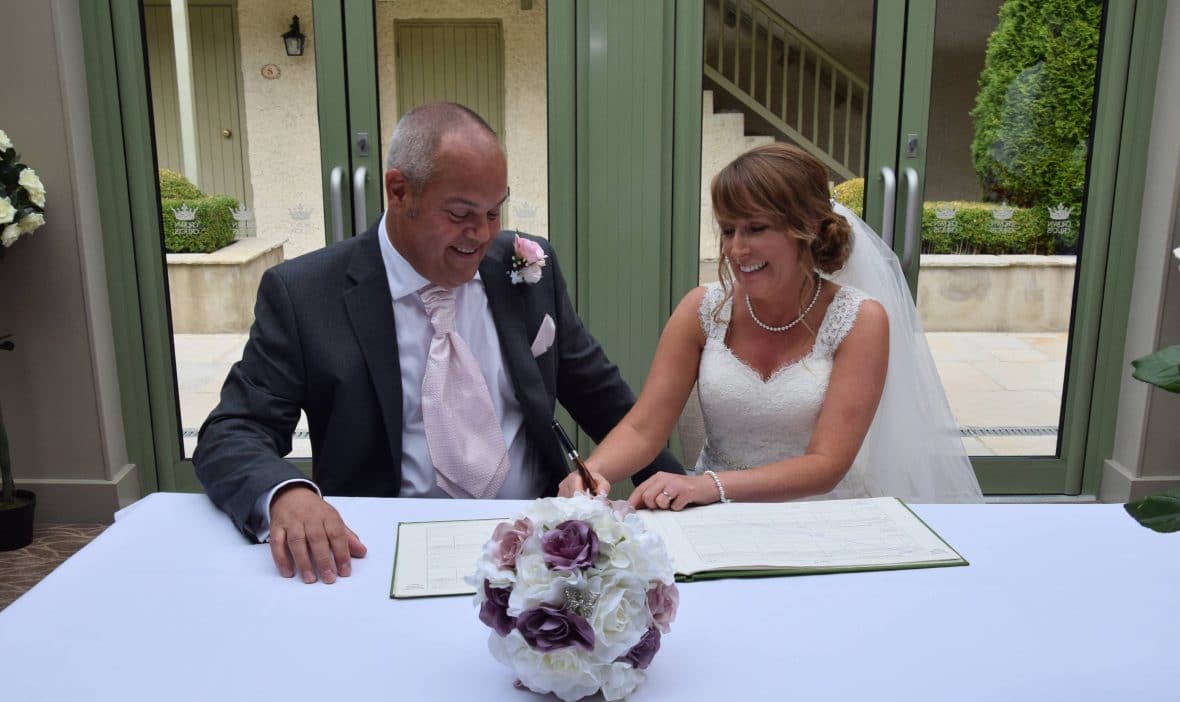 Accessories that echo the rustic themed wedding decor Mel and Martyn were after.
Table Plan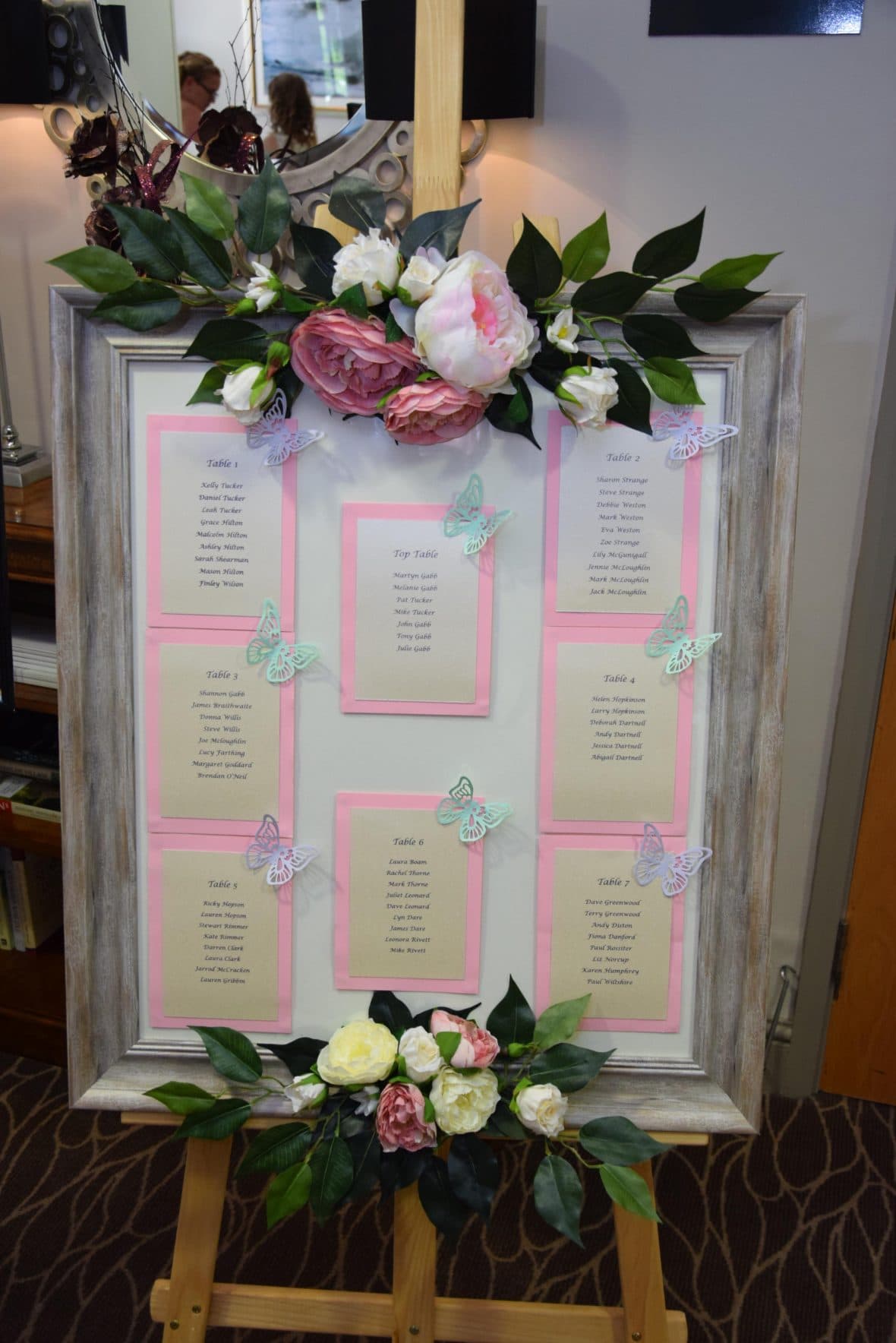 chair decor using fabulous linen hessian sashes and decorated with a posy fo roses and foliage.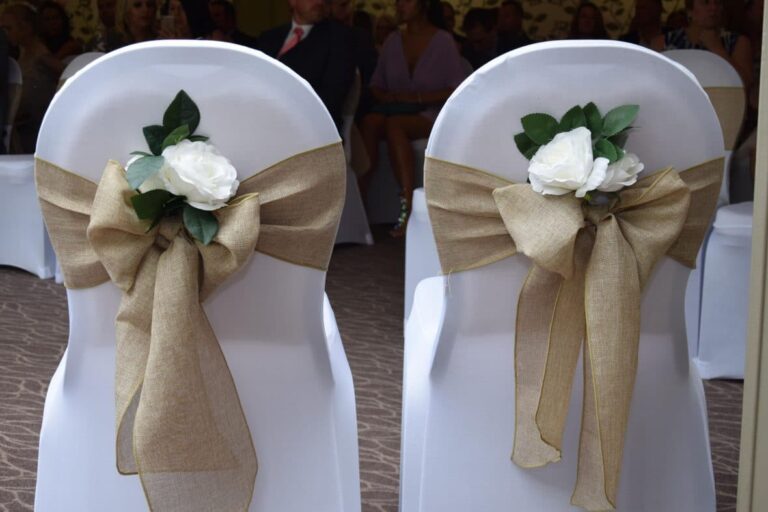 We used birdcages as the main item to create the centrepieces. We filled them with baby pink and cream florals and foliage. If you're interested in hiring our bird cages check them out here.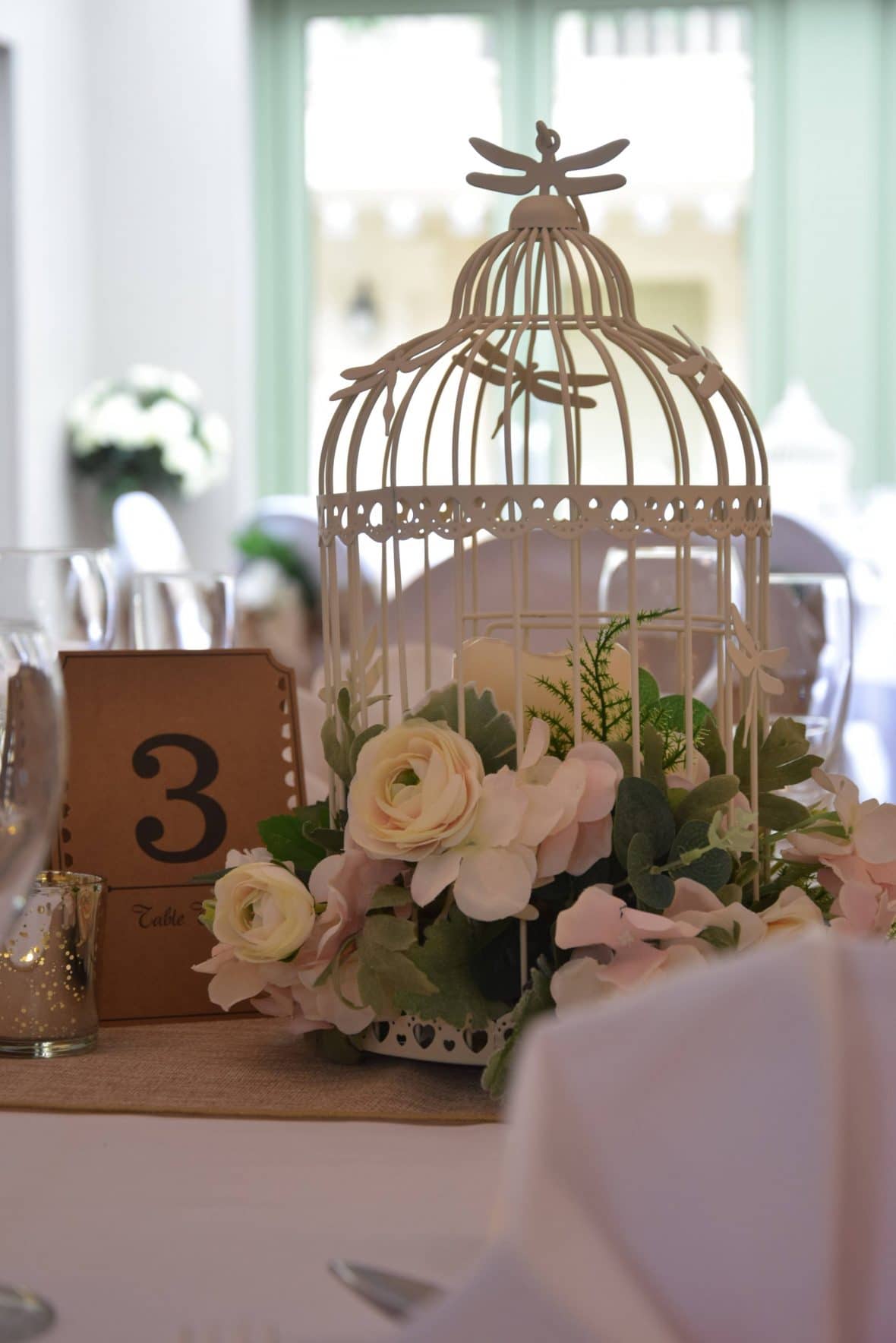 Rustic themed table decor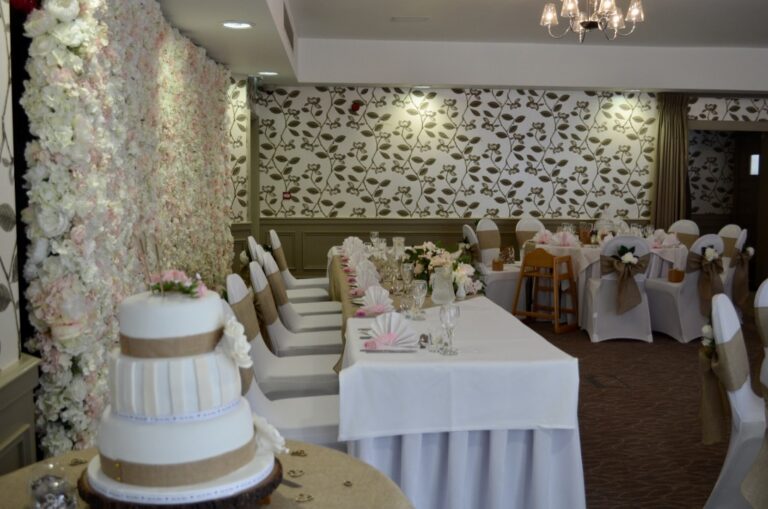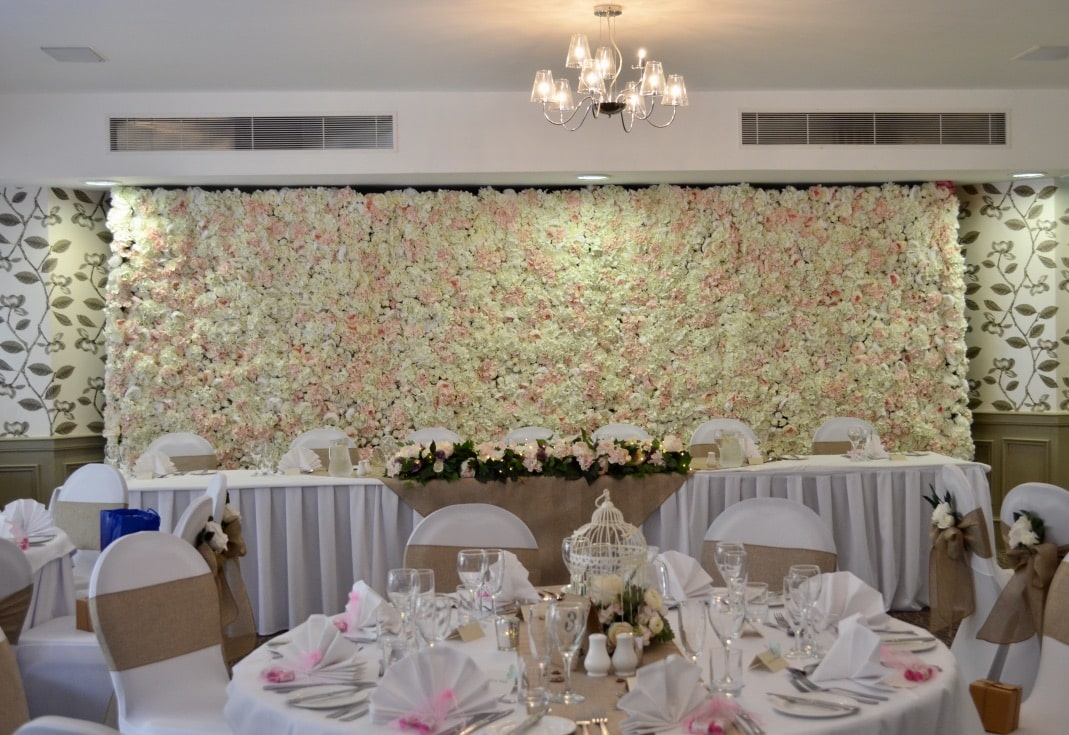 Welcome sign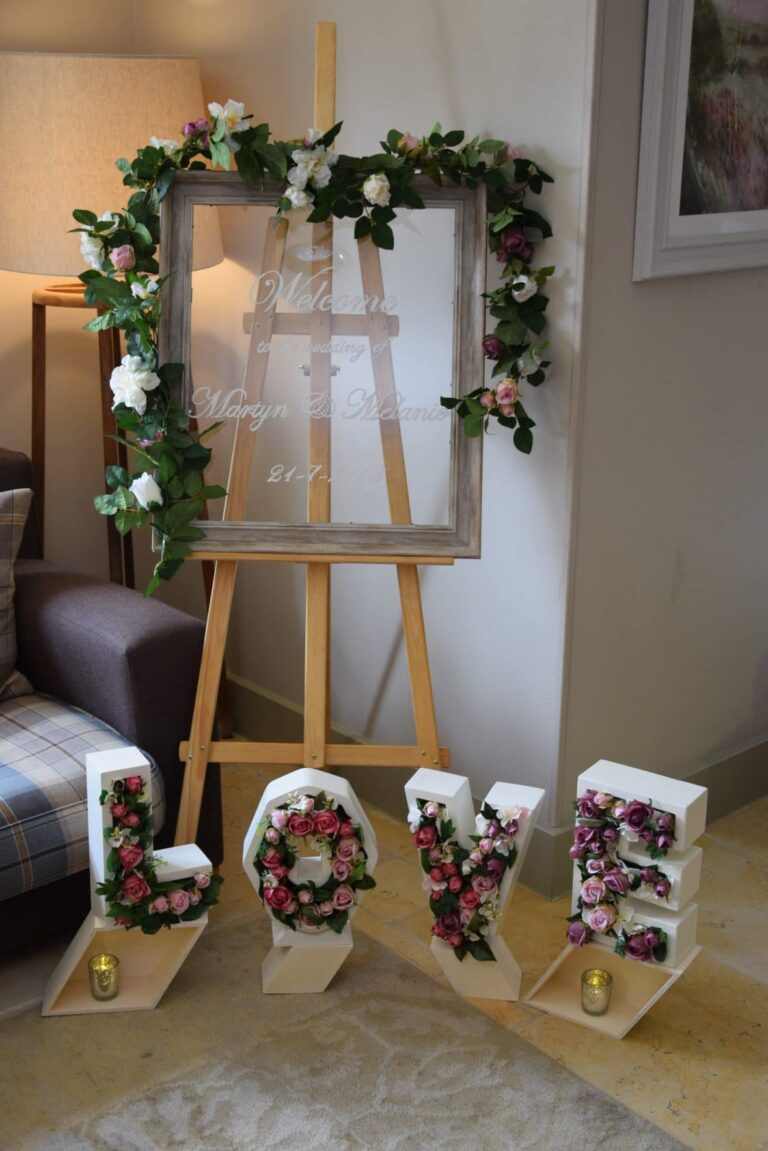 Welcoming the guests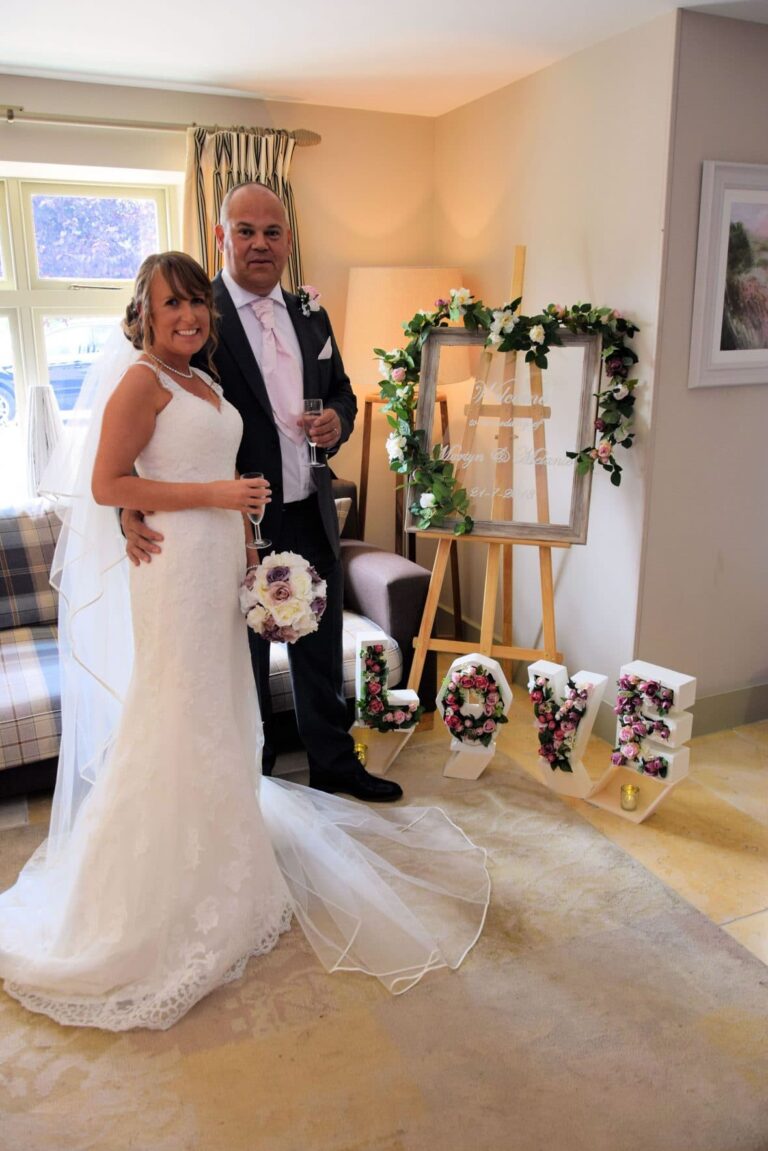 The proud father arrived with his daughter for the wedding ceremony.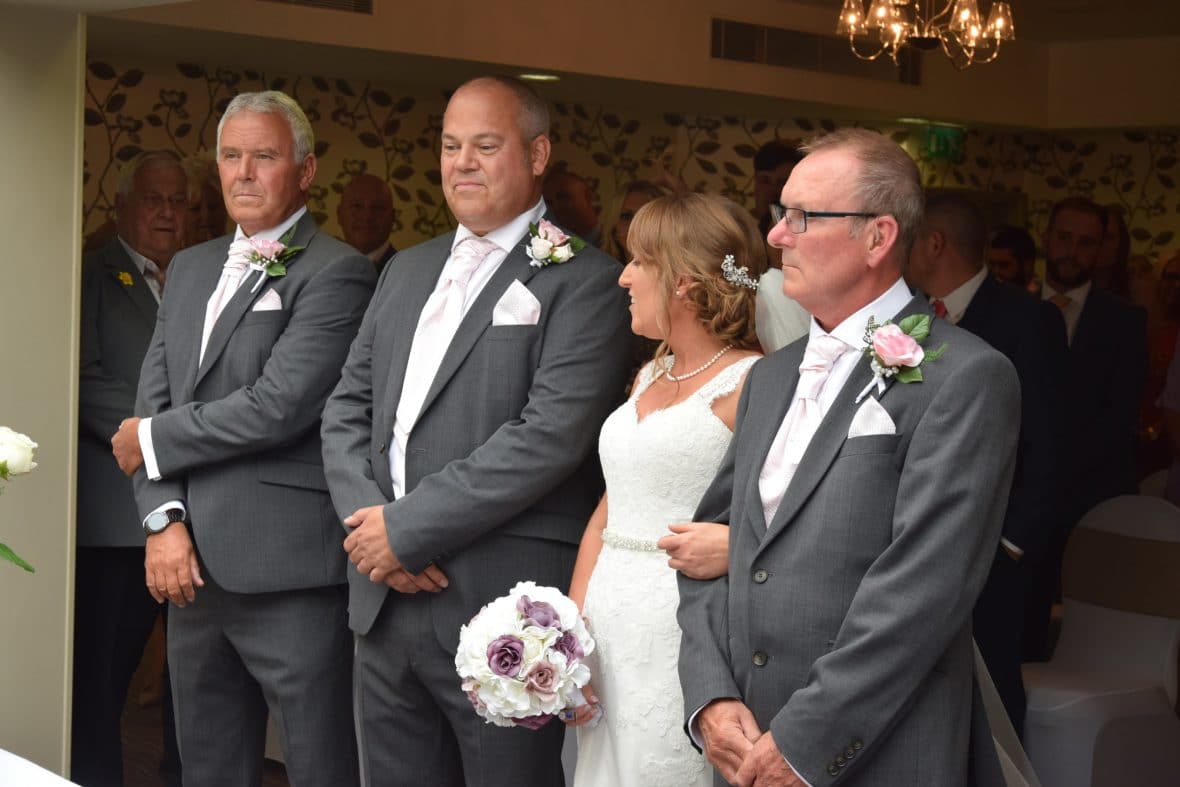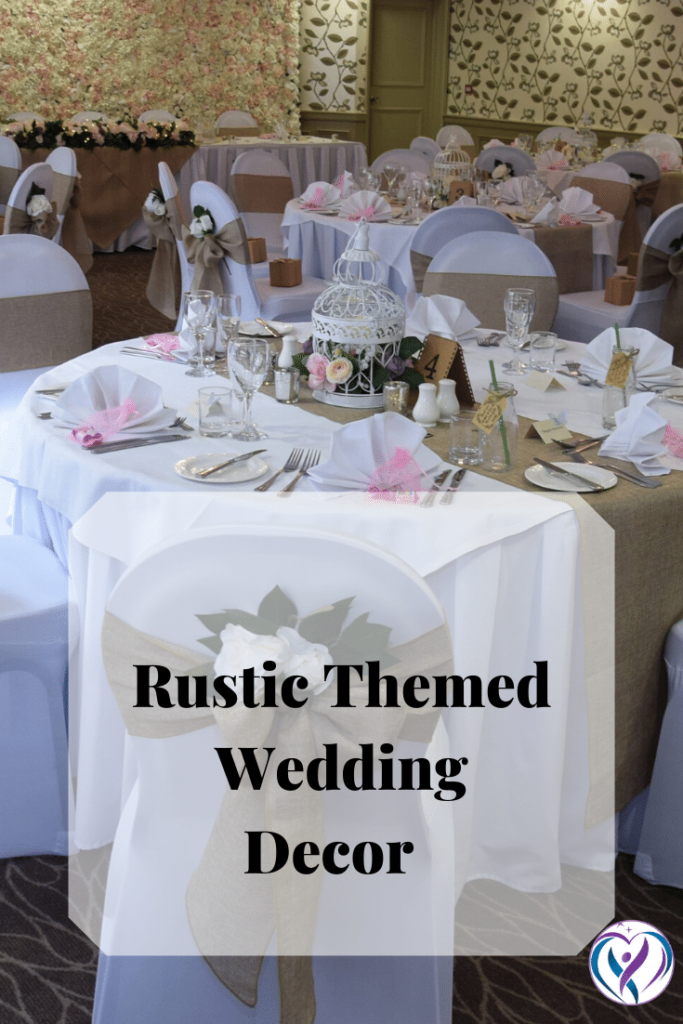 Visit our treasure trove to find some fabulous accessories to dress your venue. If by chance you don't see what you are looking for, we will source it or create it for you so don't go away without asking us!
Follow us on social media to keep up to date with our current activity and to see even more of our decor. Follow the links to Instagram , Facebook and Pinterest