Wedding Backdrops for Hire
Aside from our simply fabulous flower walls, we have two wedding backdrops available for hire: the starlight backdrop and the sequinned shimmer wall.
Wedding Backdrops for Hire
The Starlight
Our starlight wedding backdrop offers a note of opulence and good old-fashioned glamour at your fabulous function. Great as a backdrop for your top table, or to add a focal point to your venue.
Customise the Starlight Backdrop
Up to 9 metres wide, this sumptuous setting offers flexibility in its display options. Using colour wheels, you can choose from a range of colours and twinkle styles. Its standard setting is a warm, white twinkle effect
The starlight backdrop is made from tactile, soft fabric treated to make it both crease resistant and fire-retardant. So, not only will it look stunning you can be assured of its adherence to health and safety standards. Indeed, it comes with a fire certificate – something your venue may well insist on.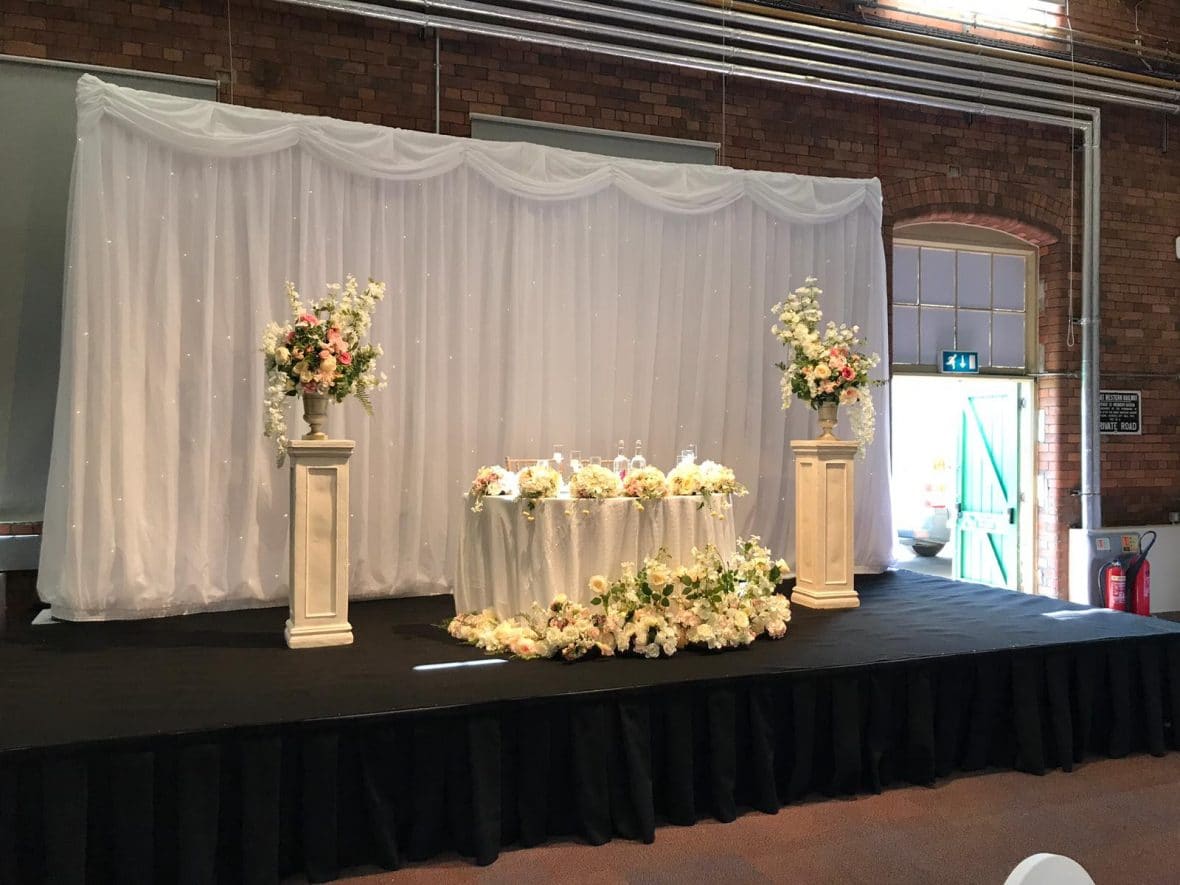 Sequinned shimmer wall
3m x 3m in size, this gorgeous wall of shimmer, new addition to our wedding backdrops to hire range, costs £249 to hire. Delivery is on top of that.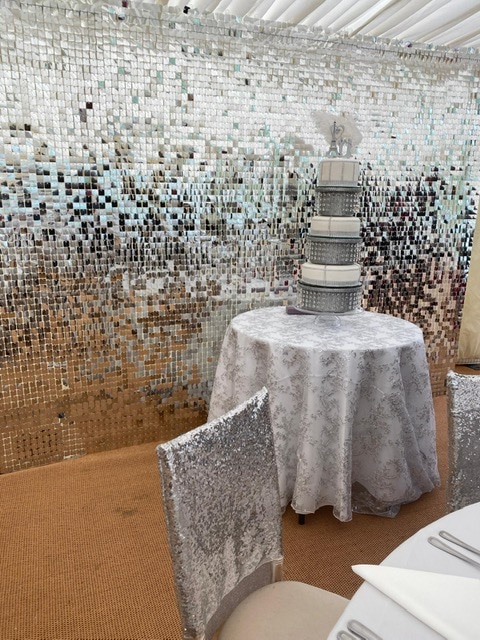 So much more to explore
Visit our treasure trove to find some fabulous accessories to dress your venue. If by chance you don't see what you are looking for, we will source it or create it for you. Don't hesitate to contact us – we love a chat.
We're the social sort
Why not follow us on social media to keep up to date with our happening and to see even more of our decor? Follow the links to Instagram , Facebook and Pinterest

And don't forget our blog either.