Custom Made Table Plans
Create your  custom made table plan to coordinate with your theme and colour schemes.  An example of a recent  creation is a rustic frame decorated with flowers in the colours of the wedding decor.
The table guest lists can be contain elements that express your interests and passions and coordinate with your theme and venue decor.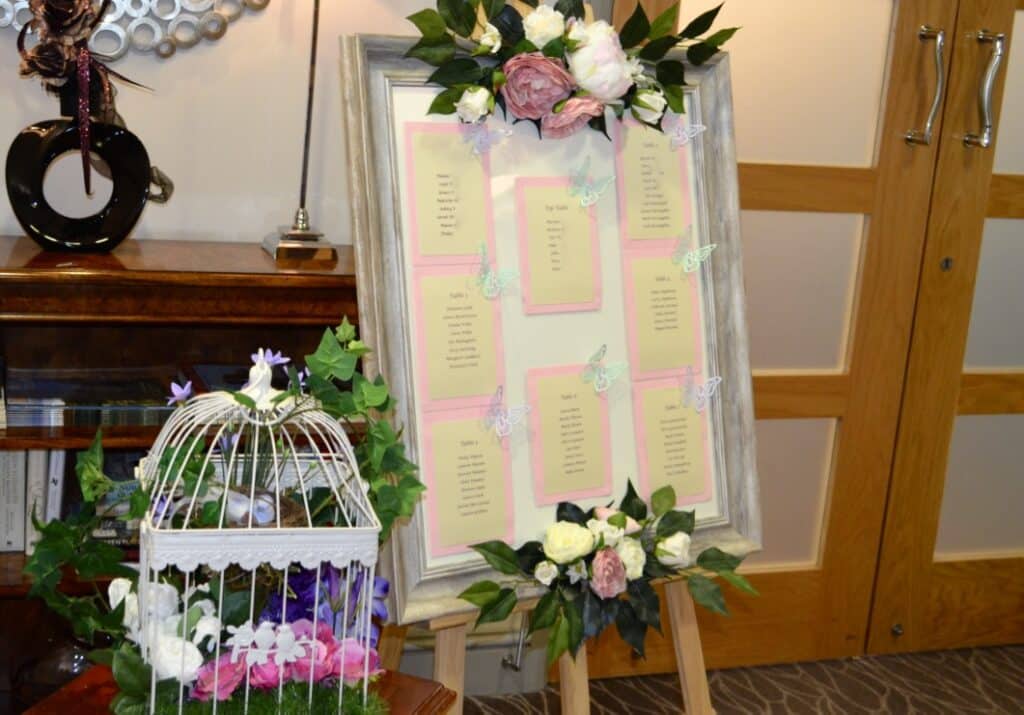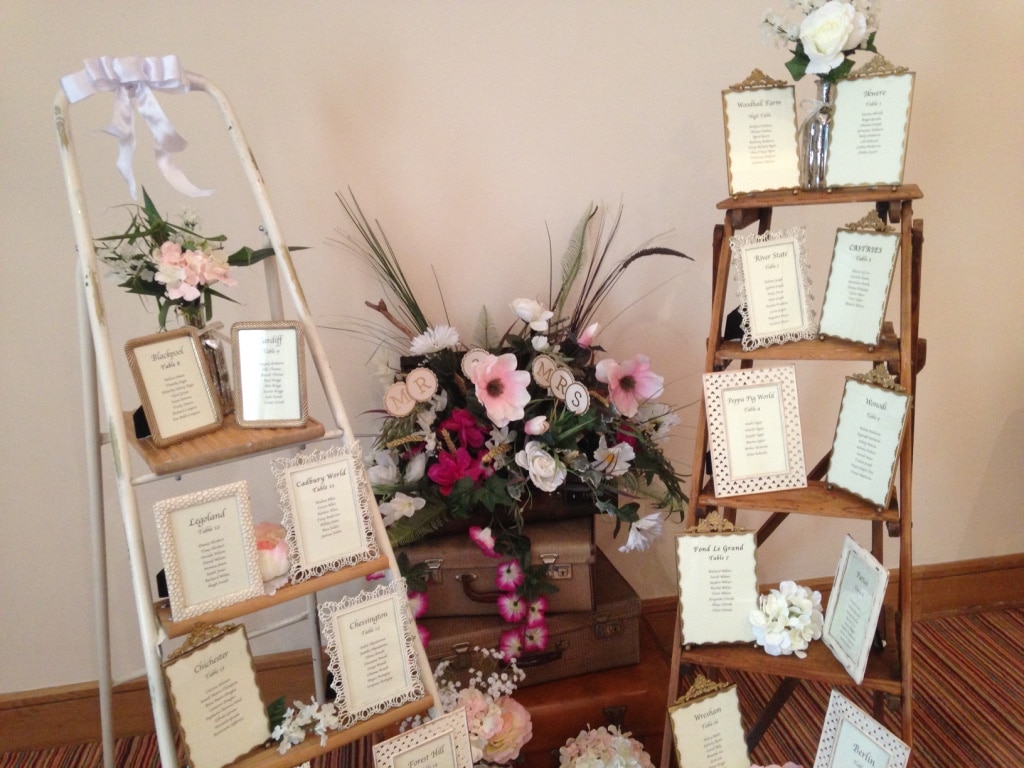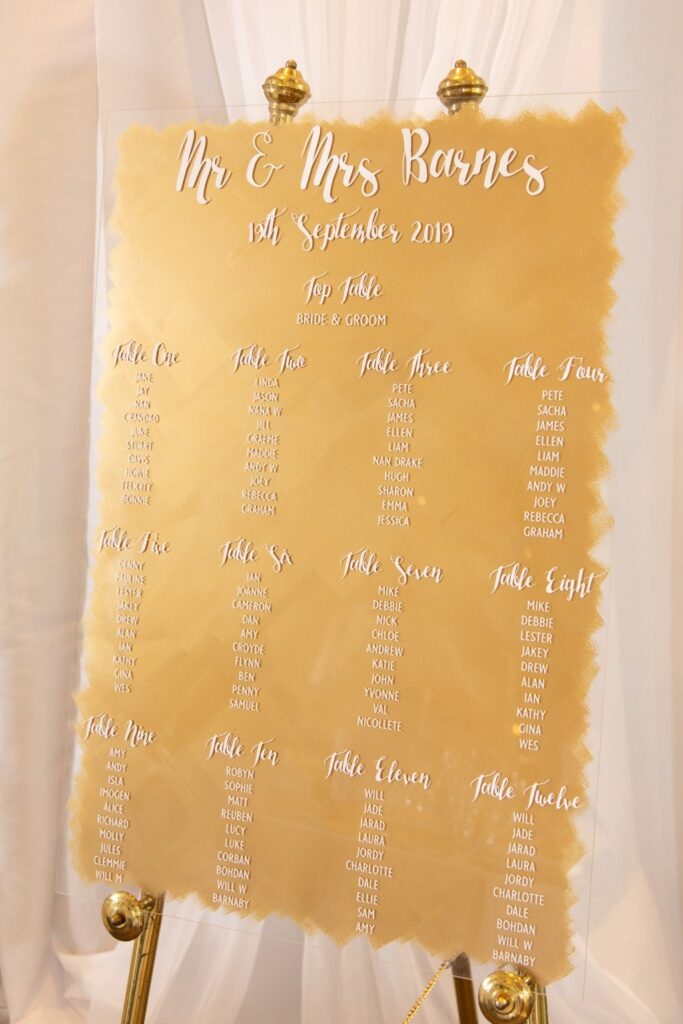 Fabulous Functions Uk are specialists in venue styling and have a huge range of accessories in stock. We can help you to realise your vision for your wedding and special celebrations. Visit our Services to learn more or contact us for a chat.