Weddings and weddings cards go together like apple pie and custard. Here is a wooden wedding post box for your wedding cards and we can transform you venue into a beautiful space for you to enjoy your apple pie!
Your guests can post their cards to you in this lovely personalised wooden post box. Finished in white washed wood it can complement many wedding themes and decor styles.
The wooden wedding post box comes with a personalised front panel. Add your names or initials, date and venue to create a truly memorable keepsake of your wedding or special occasion.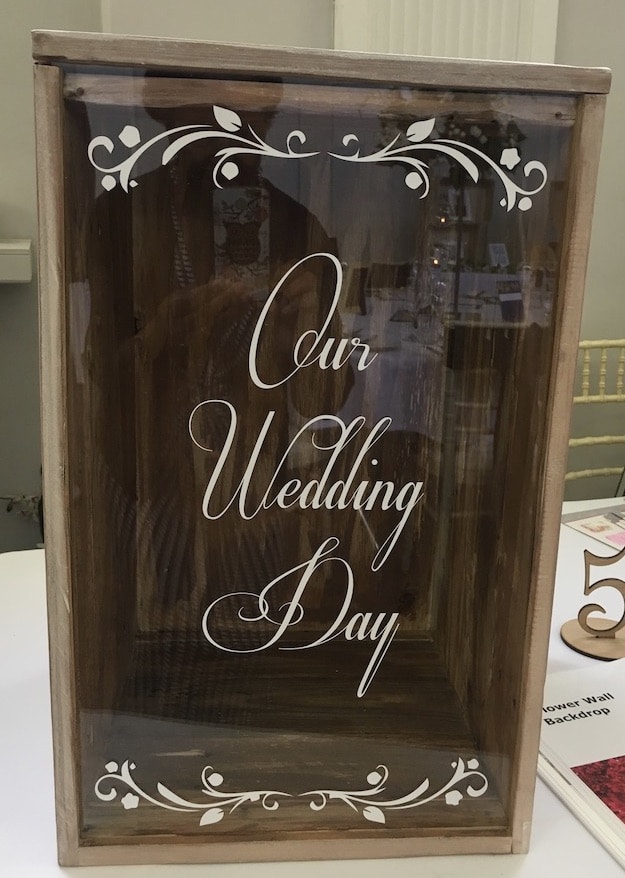 The wedding card post box has a clear acrylic front panel and is decorated with an elegant floral design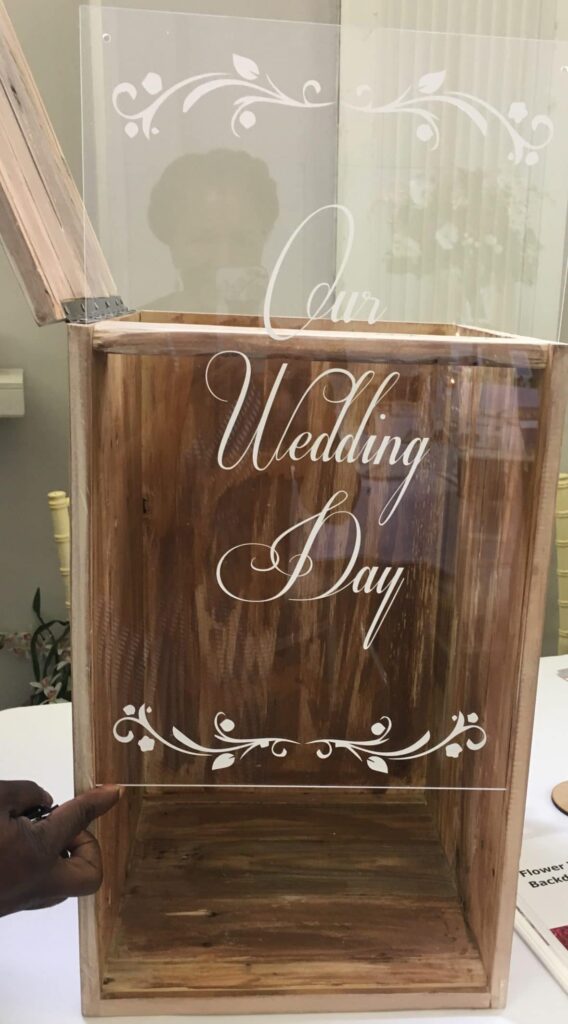 Remove the front panel and hang it on the wall as a lovely keepsake of your special day
The two small holes in the acrylic panel makes it easy to add a decorative ribbon for you to hand it on display after your celebrations.
The post box measures 13′ x13′ x 17 and can hold a fabulous amount of well wishing cards.
Fabulous Functions UK has other post box options to offer you. Check out the links below to see the other items in our post boxes range.
For our floor standing wooden post box please follow the link.
We also have the the vintage post box as an option for you.
Chose the post box that best complements your venue and decor theme. Delight Your guests with these options to leave their well wishing cards for you.