Terms and Conditions for Hiring Venue Styling Accessories
Please carefully read through our Terms and Conditions before you place your order. By using this website and/or placing an order you agree to be bound by the terms and conditions set out below. We may change these T&C from time to time without notice. Changes will apply to any subsequent orders received so it is advisable that you check these Terms and Conditions before each purchase.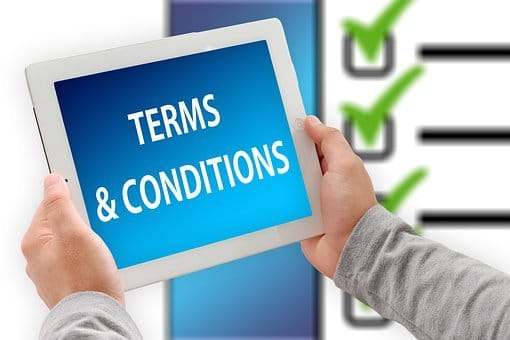 The terms 'Fabulous Functions UK', 'FFUK', 'us', 'we' or 'our' refers to the owner of the website and or hire items and provider of services. The term 'you', 'your' and 'hirer' refers to the user, viewer or client of our website and services.
These T&C's also include our Privacy Policy regarding personal information provided by you.

Before placing an order, please contact us if you have any queries relating to the Terms and Conditions
Terms
Our Terms and Conditions of hire cover all aspects of the hire service provided between the Hirer and Fabulous Functions UK. Please make sure that you have read and understood them fully as they will form the basis of the contract hire.

We reserve the right to use any photography of event(s) for promotional purposes unless advised by the Hirer. Conditions applicable.
The Contract for the hire of goods is between the Owner and the Hirer, and not the venue, unless goods are being hired directly by the venue. It is the Hirer's responsibility to ensure that the venue is clearly instructed so that the Terms and Conditions are met. The Owner will charge the Hirer for any costs due to the Terms and Conditions being broken. It is then the responsibility of the Hirer to reclaim any of these costs from the venue, if the venue is at fault.
We reserve the right to change these Terms and Conditions with immediate effect. Only latest Terms and Conditions will be applicable to the Hirer at all times. The latest Terms and Conditions will be available on the website.
It is the Hirer's responsibility to be aware of the Terms and Conditions applicable to him/her at the time of hire. A copy of the latest Terms and Conditions can be requested at any time by the Hirer.
These conditions exclude any Terms and Conditions you may have put forward, except where we have agreed to any amendments, other amendments or other conditions in writing.
Prices and Security Deposit
The prices quoted are for a one day hire only, apart from day of delivery and collection. Subsequent day(s) will be charged at a daily rate unless a special agreement has been arranged prior to the event between the Owner and the Hirer.
Prices & availability of goods are subject to change without notice. However, once a deposit is paid, the price quoted will not change. A quote given over the phone or by email may change up until a deposit is paid to secure the booking.
A refundable security deposit will be payable with the final invoice.
The refund of the security deposit will be completed no later than 30 days following the end of the goods hire period. The amount to be refunded will be calculated taking into account any charges owed to us by you (see below for details of all deductible charges).
Bookings and Cancellations
Your balance is due 2 months before your hire date. For bookings where there is less than 2 months between the time of booking and the hire date, the full amount is required upfront. For late payments we reserve the right to cancel your hire agreement and make your date available for another booking. It is your responsibility to ensure payments are made on time.
The deposit amount depends on the products and (or) services that you require. Some products will require a much higher deposit, especially if they are custom made or bought in especially for your event. The deposit amount shown in your quotation including delivery/collection charges is required to complete your booking. Booking requests can be made by email or telephone. Bookings won't be confirmed and as such the corresponding date(s) not reserved until the booking deposit or full amount has been paid.
Bookings alterations on certain things will be accepted up to 4 weeks prior to the event taking place, depending on availability. Change requests by the Hirer will need to be done in writing by email. If acceptable, we will acknowledge the changes to the original booking along with issuing a revised quotation within 7 days. Final quantity requirements must be advised no later than 4 weeks prior to the event taking place.
Final payment is required in full 8 weeks prior to the event. Please note if payment is not received within the Terms and Conditions of payment, we will presume that our services are no longer required and a cancellation charge of 50% of full amount including delivery/collection charges will be retained. We can accept last minute orders depending on availability. Full payment is required at time of booking for orders required within 8 weeks.
Cancellations within the 8 weeks period are non-refundable.
Please ensure you allow plenty of time for goods to be dispatched and delivered. We cannot be held responsible for goods not arriving on time due to late collection/delivery, non-delivery, non-collection, unsuitability, breakdown or stoppage of the goods or any part of them. Booking(s) can be cancelled in writing or by email by the Hirer after confirmation but any deposit paid will be non-refundable.
Cancellations made thereafter will attract a cancellation charge levied by the Owner. Cancellations will be acknowledged in writing or by email by the Owner within 7 days.
If we have to cancel a booking due to reasons beyond our control, we will do so in writing or by email, returning any deposits paid.
No refund will be made as a consequence of any booking alterations made by the Hirer within 4 weeks of the event. Any monies due to us will either be payable by the hirer directly and/or recovered by us from the security deposit.
Payments and Refunds are made by Cash- Cheque or Bank Transfer
Any charge levied by the bank or facilitating organisation to process your payment or refund will be added to the final invoice or recovered from the security deposit.
Any refund due to the Hirer will be paid within 30 days of the acknowledged cancellation date by us.
If a refund cannot be processed by us because of missing information on your part, a limit of 30 days from your cancellation request will be applicable after which any refund due will be forfeited.
Delivery and Collection
Goods are delivered on the last week day before the event and collected on the first or 2nd week day following the event, unless otherwise specified.
The Owner will not accept responsibility for delayed or aborted delivery caused by the absence of the Hirer or his/her representative on the date and time(s) agreed.
On delivery, the Hirer or his/her representative shall inspect the goods and sign the delivery note.
In the event of shortage and/or damage, the Hirer or his/her representative shall endorse the delivery note accordingly at the time of delivery. If the Hirer or his/her representative fails to perform any of his/her obligations under this condition, any goods will be deemed to have been delivered in satisfactory condition.
Goods must be packed in the boxes they were delivered in. If there is more than one box, the items should be divided equally between the boxes to stay within specific courier's weight limits. Any additional charges made by the courier to the Owner for incorrect packaging will be charged for.
Goods must be available for collection at the delivery address unless otherwise arranged. All deliveries and collections including aborted deliveries and collections will be charged for.
In order to prevent mildew damage, wet goods must not be placed in plastic bags. Goods attacked by mildew will be chargeable at their full replacement cost.
Shortages and Damages
In order to prevent mildew damage, wet goods must not be placed in plastic bags. Goods attacked by mildew will be chargeable at their full replacement cost.
Shortages and/or damages to the hired goods will be charged at their full replacement value, details of which are available on request. No substitute item will be accepted by the Owner.
Damages include but are not limited to: chair covers/ sashes/ linen:, burns, holes, rips and tears, candle wax, grease and staining of ink. Please note that chair covers will not be allowed for use outside unless prior agreement between the Owner and the Hirer has been made. It is the responsibility of the Hirer to ensure that the chair covers are not used outside regardless of any other party's involvement, i.e. venue, venue's event coordinator, etc.
Glassware: chipped or broken item, missing part(s), etc.
Others: chipped or broken item, burns (either partially or fully), bent, deep scratch(es), missing part(s), etc.
The Owner will inform the Hirer within 30 days in writing of any damages and costs concerning any of the hired goods. An invoice will be sent outlining amount and type of damage with associated chargeable costs.
The Hirer may request in writing the return (and bear the cost thereof) of any damaged goods within 14 days of the Hirer being informed in writing of any such damage. Otherwise the said items will be disposed of.
Liabilities
If goods are not returned at the end of the agreed hire period, the Owner retains the right to charge for:
The cost of replacement of goods to honour any booking(s) where the goods are required.
The cost of replacement of goods where hired goods are permanently not returned.
An additional hire period, charged at the item(s) daily rate.
Additional collection charge(s) (courier, pickup, etc.).
During the period of hire, the Hirer shall be solely responsible for the hired goods. The Hirer shall alone be responsible for the goods from time of acceptance of goods until return and acceptance of goods back into the possession of the Owner.
It is the Hirer's responsibility to ensure that the venue does not change or intend to change their chairs prior to the event taking place
We will not be liable for our incapacity to hire all or part(s) of the booking item(s) as a consequence of a date and / or venue change made by the Hirer.
If as a consequence of the date and / or venue change, we cannot provide you with the service originally contracted, the booking will automatically be cancelled and our refund conditions will be applicable.
The Owner shall not be responsible for injury or damage to persons or property howsoever sustained, arising from any goods under hire
We shall be under no liability in respect of any defect arising from wilful damage, abnormal usage conditions, alteration or repair of the goods without our prior approval
We will not be liable for any delays caused by any circumstances beyond our control
Rights Reserved
Any failure by us to enforce any or all of these conditions shall not amount to or be interpreted as a waiver of any of our rights.
Contact Details: Full contact details may be found here; Fabulous Functions UK, 18 Wheeler Avenue, Swindon, Wilts, Tel; 01793 326 354 Mob; 07511 842 451
Website / www.fabulousfunctionsuk.com
Other Important Conditions
We may transfer our rights and obligations under a Contract to another organisation, but this will not affect your rights or our obligations under these T&Cs.
You may only transfer your rights or your obligations under these Conditions to another person if we agree in writing. However if you are a consumer and you have purchased a Product as a gift, you may transfer the benefit of the warranty to the recipient of the gift without needing to ask our consent.
Each of the paragraphs of these T&Cs operates separately. If any court or relevant authority decides that any of them are unlawful or unenforceable, the remaining paragraphs will remain in full force and effect
If we fail to insist that you perform any of your obligations under these T&Cs, or if we do not enforce our rights against you, or if we delay in doing so, that will not mean that we have waived our rights against you and will not mean that you do not have to comply with those obligations. If we do waive a default by you, we will only do so in writing, and that will not mean that we will automatically waive any later default by you.
Privacy Policy
We are committed to ensuring the best standards of practice in all our activities. Visitors to our web site can be assured that the protection of privacy and confidentiality are given the highest priority. All personal information is collected, held and used in the strictest conficence
We do not collect any personal information from visitors to our website other than information that is knowingly and voluntarily given. Anonymous information is collected, such as the number of visitors to the website in a given period, but it is purely statistical and cannot be used to identify an individual user. Please see our Cookie Policy. Visitors to this site cannot be contacted by us unless such information is given. Visitors may be invited to give additional company information but a decision not to do so does not affect any subsequent negotiations or discussions.
Any information you voluntarily offer and is collected by this website will be used to contact you with further details of our current activities or to send details of future initiatives or events. It may also be used for research purposes. You can inform us at any time if you no longer require such information to be sent.
We will never pass on or sell your details to 3rd parties without your consent.
Links to other websites are provided for your convenience to provide further information. They do not signify that we endorse the website(s). We have no responsibility for the content of the linked website(s)