If you're looking to bring a new dimension to your wedding or other special event, how about giant garden games? Whether you use giant garden games indoors or outdoors, they'll provide hours of fun for the young or young at heart.

Giant garden games such as these in our hire package are perfect for parties, family gatherings and weddings. Or simply at home in your own garden. Fab for barbecue season. After all, who doesn't like Connect Four or Jenga? Well, they're even more fun when in their outsize form!

Choose any four large lawn games from our range to delight your guests and create your garden game hire package.

Giant Jenga
Our giant Jenga stands 5 feet tall when built. Challenge your guests to build this giant Jenga as tall as they can before it tumbles.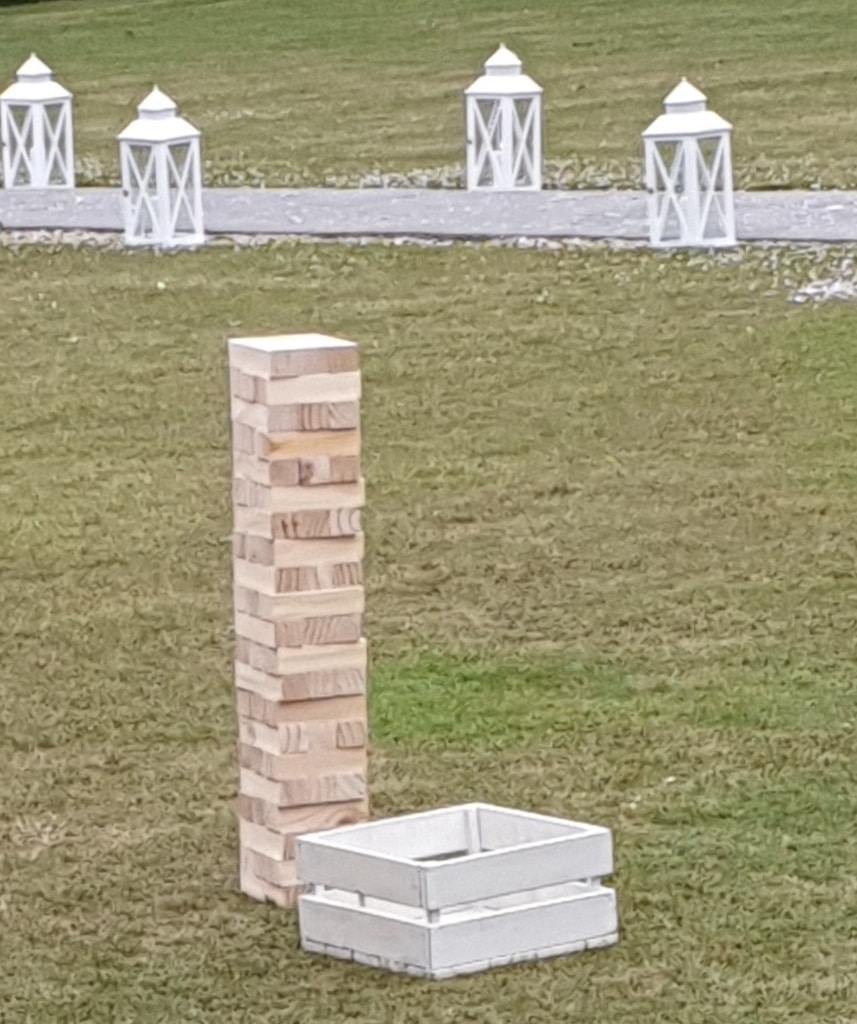 Giant Connect 4
Standing at a mega 100 cms tall and 120cms wide, this giant Connect 4 comes with extra large discs. We don't guarantee that they'll help you to win though.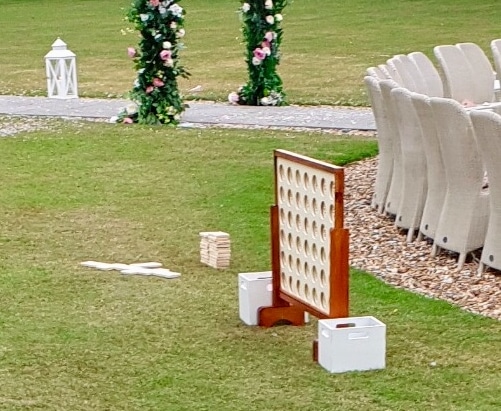 Giant Skittles
Skittles is an old lawn game and is the forerunner of our modern bowling. This set contains nine skittles, a king pin and three balls. Each skittle is 23 cms in height.

See how many strikes you can get.
Giant Dominoes
The game of dominoes has been around from as early as 1120 CE, in China. Though we suspect not in giant form like these.
Giant Noughts and Crosses
Noughts and crosses – also known as Tic-Tac-Toe – is a classic pen and paper game transformed here into garden or floor fun.

This one measures 120cms x 120cms, with five giant noughts and five giant crosses of 30cms x 30cms each.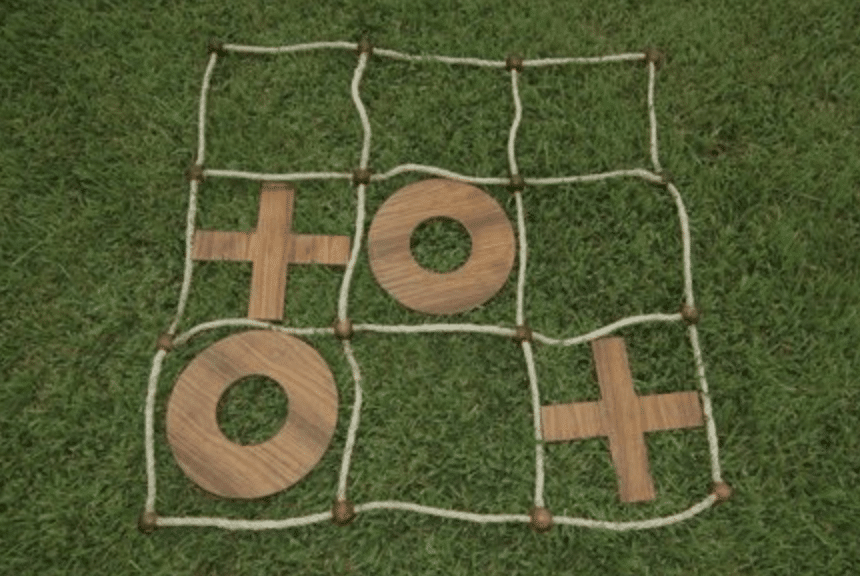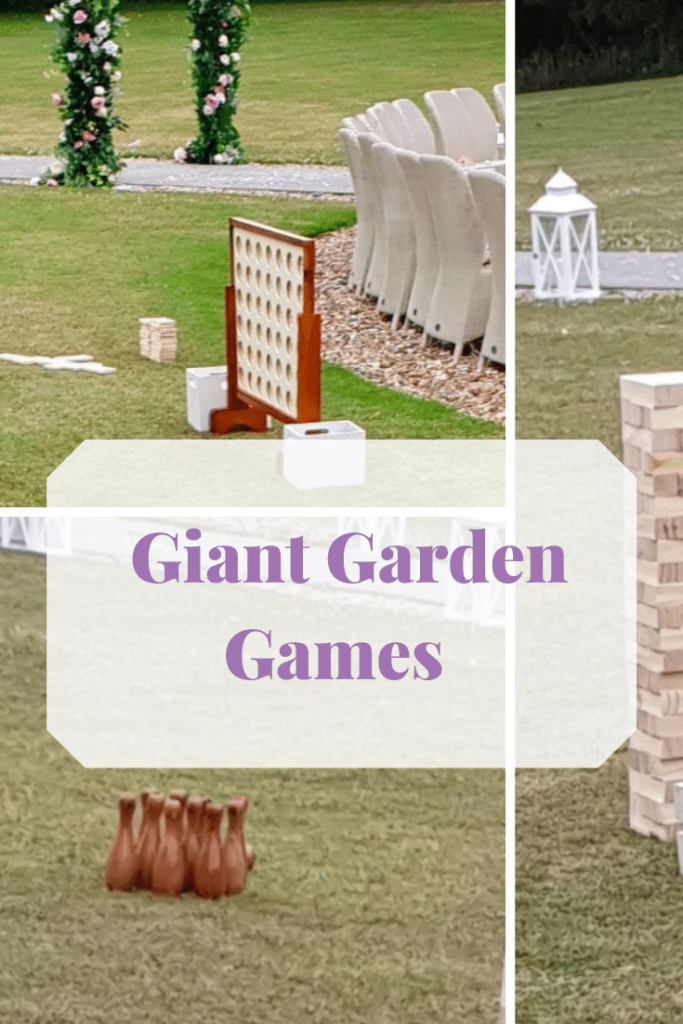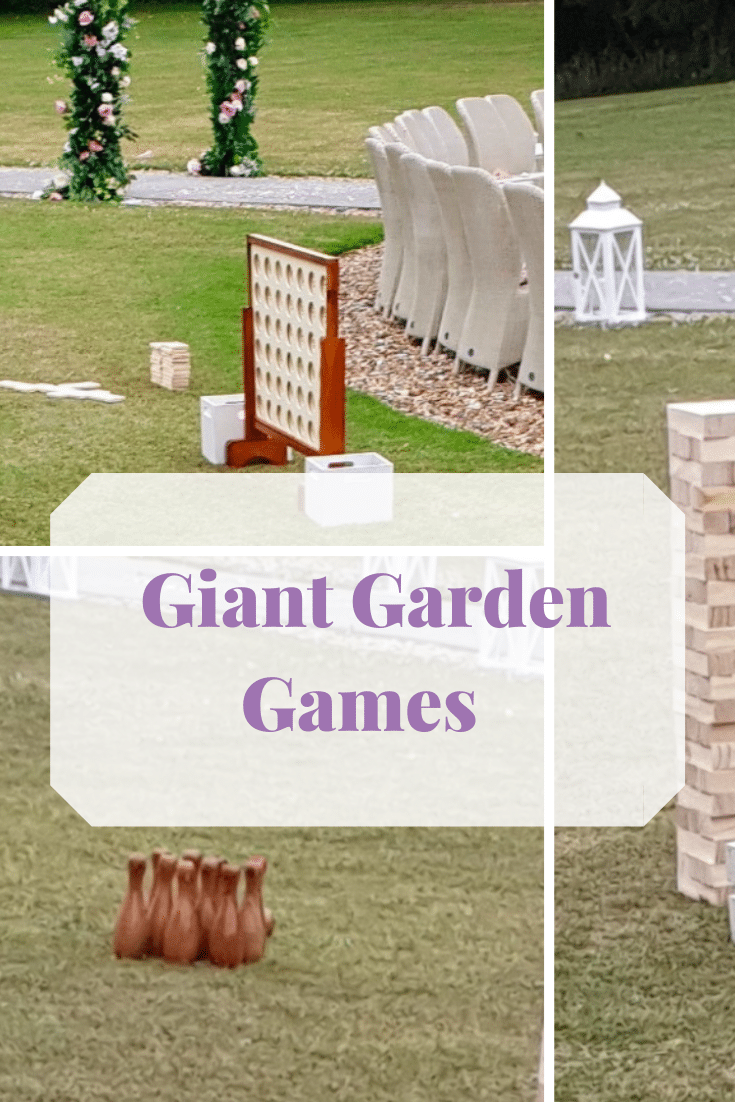 The Next Best Games
Our range is always growing, what would you like to see in our games catalogue? Tell us and we will see what we can do.
Our giant garden games packages are available for you to collect and return. Alternatively delivery to your venue is available subject to delivery costs
Find details of how to contact us on our website here.