Do you want a Christmas decor with a difference? This 3D printed Christmas village fits the bill.
The 3D Printed Christmas Village
The village is complete with a train line and steam train, pine trees and village buildings. Simply add your lights to make the windows glow.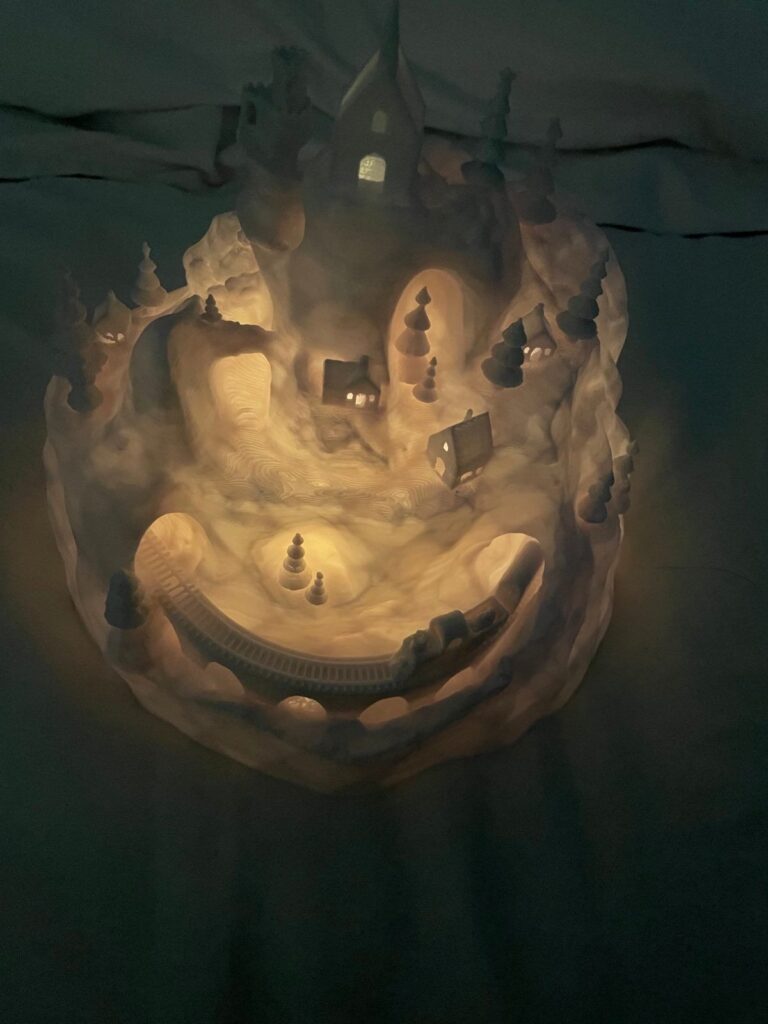 At only £18.99 these Christmas Villages would make a lovely gift sure to delight the lucky recipient.
Click the link to order your Christmas village now.
If you like this Christmas decoration then don't go without taking a look at our personalised Christmas baubles. They are lovely and would make a very special gift.