Our aisle runner carpet is practical and beautiful. That's our aisle runner. This plain, close-pile, cream Wilton carpet runner brings a touch of class to any special occasion – indoors or out. Its neutral colour will work with any colour palette. It coordinates beautifully with our flower wall and floral archway for a cohesive look to your décor
Benefits of the Aisle Runner Carpet
Your ceremony starts as you set foot on the aisle carpet. You know you are on your way to finalise your commitment to the love of your life.
For brides though, not only will the runner look gorgeous and romantic strewn with petals coordinating with your colour scheme, it will help to keep the hem of your dress clean.
Your entrance is going to be stunning anyway – but add to the 'Ahhhh' feeling by taking your walk to your partner and officiant along this lovely runner.
This cream aisle carpet measures 1.20metres by 15 metres. You can book it here in our hire section.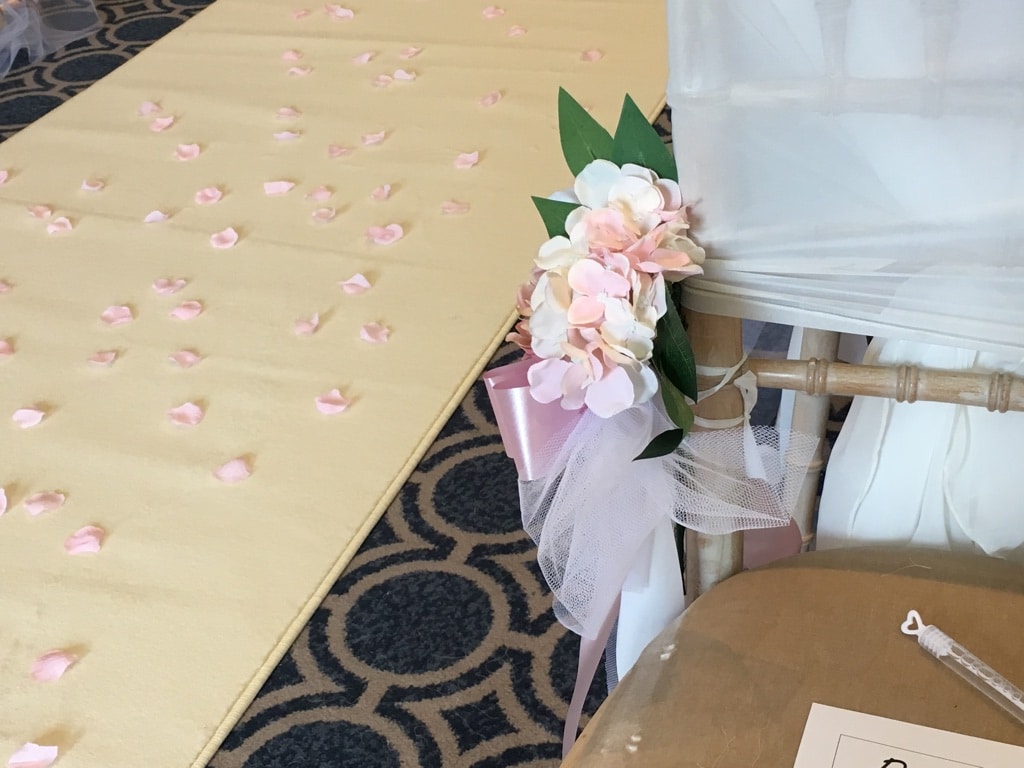 Visit our page social media pages to like and follow us and keep up to date with new decor designs our news.

Please like and follow us on Facebook, Instagram and Pinterest